India's Tennis Star Sania Mirza Confirms Her Retirement -Know Everything About Her
Sania Mirza, the most influential sportsperson in women's tennis in India, announces her retirement in February 2023. This middle-class girl from Hyderabad has got many laurels for India with her brilliant display of tennis. She has won numerous Grand Slam titles in her career along with many other championships. In the past, she was ranked as India's no. 1 player by the Women's Tennis Association and received her highest ranking of No. 27 in 2007. This India's wonder woman, Sania Mirza, has been honored with several major awards like Padma Bhushan, Arjuna Award, Padma Shri, and Major Dhyan Chand Khel Ratna.
Sania Mirza, India's tennis Superstar, has established herself as a top tennis player in the country as well as being one of the most well-paid and high-profile figures in sports. Let's know more about the family, childhood, career, achievements, and retirement plan of the most successful female Indian tennis player – Sania Mirza.
Basic Details About Sania Mirza
| | |
| --- | --- |
| Real Name | Sania Mirza Malik |
| Profession | Tennis Player |
| Date of Birth | 15 November 1986 |
| Age (as of 2022) | 36 years |
| Birthplace | Mumbai, Maharashtra, India |
| Religion | Islam |
| Height | 5'6 (166 cm) |
| Weight | 57 kg (126 lbs) |
| Marital Status | Married |
| Spouse | Shoaib Malik |
Sania Mirza – Family & Childhood
Sania Mirza was born in Maharashtra, Mumbai, India on November 15, 1986, to Imran, a builder, and Naseema who was working in a printing press. The family moved to Hyderabad, India after her birth. Sania has one younger sister named Anam Mirza. She attended Nasr School in Hyderabad and later graduated from St. Mary's College, Hyderabad. Sania also received an honorary degree in Doctors of Letters from the Dr. M.G.R. Educational and Research Institute in Chennai on December 11, 2008. In 2012, she got married to Pakistani cricketer Shoaib Malik. And, the couple has one son named Izhaan Mirza Malik (born in October 2018).
Sania Mirza – Career Highlights
Initial Days Of Sania Mirza – Sania started playing tennis at the age of 6 and hasn't stopped since. She used to receive training from her father in the initial stages of learning tennis. But, later, her father relinquished the job to Roger Anderson. With all this hard work, Sania Mirza got the opportunity to play for the International Tennis Foundation and got to the semi-finals in April 2001 when she was 15 years old. In 2002, she got to the quarterfinals in the U.S. Open Girls Tournament.
Starting of Her Career in Professional Tennis – Sania Mirza went into professional tennis in 2003 winning the Wimbledon Championship Girls Double 2003 title alongside Alisa Kleybanova. In the same year, she got to the semifinals of the U.S. Open Girls tournament. And, she got a wildcard to play at her first-ever WTA tournament at the AP Hyderabad Open, but she lost to Australia's Eve Dominikovic. She won three straight matches in the Federation Cup.
Best Years Of Sania's Career – In the 2004 AP tournament, Sania won her first-ever Doubles title at the event along with Liezel Huber. Then, she received an invitation to play at the Prix SAR La Princesse Lalla Meryem in Morocco which she lost to Emilie Loit. She won 6 ITF Singles matches in 2004. In February 2005, she became the first-ever Indian woman to win the WTA title. She went on to the 2005 Dubai Tennis Championship where she defeated the U.S. Oen Champion and eventually finished in second place in the 2005 Wimbledon Championships. She became the first Indian woman to reach fourth place in the Grand Slam in August 2005. She was named 'Newcomer of the Year' in 2005.
Sania's Highest-Ever Singles Ranking – In 2006, Sania was the first ever Indian female to be seeded in a Grand Slam event, and although she came second in the Singles category. She and Leizer Hubert came together in the Doubles and won. In 2007, she finished eighth overall in the U.S. Open series, and she got her highest-ever Singles ranking of No. 27 in the world. In 2008, at the Summer Olympics in Beijing, Sania was removed from the Singles division due to an injury on her right wrist. That year she has a lot of wrist injuries that made her unable to participate in many of the matches.
Sania's First-Ever Grand Slam Title – In 2009, she won her first-ever Grand Slam title along with Mahesh Bhupathi. In 2011, Sania was in the top 60 singles ranking. In 2015, Sania and Swiss legend Martina Hingis won the 2015 Wimbledon Championships. She also won her first-ever Grand Slam title in Women's Doubles. They ended 2015 on a hot streak with 22 undefeated winnings consecutively securing her as Number 1 in 2015 with a total of 10 WTA titles and 2 Grand Slams. She maintained her No. 1 spot in 2016 as well.
Along with Mahesh Bhupathi and Leander Paes, Sania has made her mark on the international circuit as one of India's most grand slam-winning tennis players. In 2022, India's tennis superstar Sania Mirza announced her retirement. Let's know more about her retirement plan below.
About the Retirement Plan Of Inida's Pride Sania Mirza
Indian ace tennis player Sania Mirza has announced that Dubai Tennis Championships 2023 in February will be her last tournament and that her priorities had changed with the advancing years. Sania, now 36 and mother to a 4-year-old son, has been struggling with the fitness of late. Sania was slated to retire at the end of the season in 2022. But, an elbow injury in August 2022 ended her season prematurely, after which she planned to shelve her retirement plans as she wanted to go out on her own terms.
The Australian Open 2023 in January 2023 was Sania's last dance on the Grand Slam stage. She has won six Grand Slam doubles championships – three in mixed, including the 2009 Australian Open. But, she lost her last Grand Slam final in Australia. Expressing her emotions after losing the final, she said –
"I am still gonna play a couple more tournaments but the journey of my professional career started in Melbourne, It started in Melbourne in 2005 when I played Serena Williams in the third round here as an 18-year-old. I have had the privilege to come back here again and again and win some tournaments here and play some great finals amongst you all, and it's Rod Laver Arena has really been special in my life. And I couldn't think of a better arena to finish my career at in a Grand Slam. So, thank you so much for making me feel at home here."
Australia Open officials have also shared a post on Twitter to show their love for a star tennis player – Sania Mirza. Here's a glance at the same –
As she announced her retirement from professional tennis, many celebrities from the Indian film industry praised her and showed how they will miss watching her play on the court. Kajol, Anil Kapoor, Abhishek Bachchan, Ritesh Deshmukh, and Dia Mirza, among others, took to Twitter to send their love and good wishes to the ace tennis player.
Here's a glimpse of how Sania thanked everyone for their kind words –
Also, when she returned to her Dubai home after her last Grand Slam match, she got a surprise party from her near and dear ones, including her husband Shoaib Malik. Sania shared a video on Instagram, which had her husband saying – "welcome home" while handing over a bouquet of flowers to her and hugging her. Let's take a look at the post that Sania has shared –
Awards & Achievements Of Sania Mirza
As a junior – Sania won 10 singles and 13 doubles under the tutelage of her father.
2002 – Sania Mirza also won a bronze medal for mixed doubles in the Asian Games in Busan.
2003 – Sani won the 2003 Wimbledon Championships Girls' doubles title.
2004 – Sania was the runner-up at the Asian Tennis Championship in 2004. Also, in the same year, the government of India decorated her with the prestigious Arjuna Award which is one of the most well-celebrated awards of the country.
2005 – Sania became the first Indian woman to reach the 4th round of a Grand Slam tournament at the U.S. Open and the first Indian woman to win a WTA singles title. Also, she was named one of the "50 Heroes of Asia" by Time in October 2005.
2006 – In the 2006 Doha Asian Games, Sania won the silver in the women's singles category and the gold in the mixed doubles with Leander Paes. This year the Indian government gave her the Padma Shri award which is the 4th highest civilian honor in India.
2008 – Sania was the runner-up in the mixed-doubles category at the Australian Open with her partner, Mahesh Bhupathi. She represented India at the 2008 Olympics in Beijing.
2009- Sania bagged her first Grand Slam (mixed doubles) title at the Australian Open.
2010 – Sania won the Guangzhou International Women's Open held in China. In March 2010, The Economic Times named Sania Mirza to its list of the "33 women who made India proud".
2011 – She was the runner-up at the French Open women's doubles.
2012 – She won the mixed doubles Frech Open title. Sania represented India at the 2012 London Olympics.
2014 – She won the Open Mixed Doubles title and was the runner-up at the Australian Open. She earned a gold medal for India at the 2014 Asian Games.
2015 – Sania won the Wimbledon and French Open women's mixed doubles titles. She also received the Rajiv Gandhi Khel Ratna award in 2015.
2016 – Sania was the runner-up at the mixed doubles event of the French Open and won the women's doubles title at the Australian Open. She represented India at the 2016 Rio Olympics. She was included in Time Magazine's "100 most influential people in the world" list in 2016. She has also been conferred with the Padma Bhushan in 2016.
2017 – She was the runner-up at the Australian Open (mixed doubles).
2022 – Sania made it to the semifinal stages at the WTA 1000 Qatar Open and the Italian Open, as well as the French Open third round.
Sania Mirza's love life
According to the sources, Sania Mirza had a fling with famous Indian actor Shahid Kapoor in 2008.
In 2009, Sania got engaged to her childhood friend Sohrab Mirza, an Indian businessman. But, the two realized that they were utterly incompatible and decided to call it quits in 2010.
Sania Mirza started dating famous Pakistani cricket player Shoaib Malik in 2010. After dating for almost 6 months, they both married in an Islamic ceremony on April 12, 2010, at the Taj Krishna Hotel in Hyderabad, India. Pakistani wedding customs were also performed for a mahr (an amount given to the bride's family by the groom's family during marriage) of 61 lacks. The couple has a son named Izhaan Mirza Malik (born on October 2018). In November 2022, there were rumors that the two were heading for a divorce and were finalizing the legal paperwork regarding the divorce. As per the sources, it was reported that Shoaib had cheated on her with Pakistani actress Ayesha Omar. But, none of them has confirmed the divorce news yet.
Sania Mirza – Controversies
After her marriage, Sania was declared unfit to be a representative of an Indian state after being named Telangana State's Ambassador because her husband is Pakistani. She has however to claim India as her homeland. And, in 2016, Sanjay Manjrekar former India Cricketer and commentator tried to undermine her achievements on Twitter, but she did not let him get away with it. She sent him articles to read. She published her autobiography, Ace Against Odds in 2016.
There have been claims in recent days that Sania and Shoaib are getting divorced after 12 years of marriage. As per the close friends of the couple, they have been living separately, and only the paperwork is to be done. The rumors about the two getting separated have circulated for quite some time. But, none of them have made their statements regarding these rumors yet.
Some Lesser Known Facts About Sania Mirza
Apart from Tennis, Sania is also particularly good at cricket and swimming.
Sania Mirza is estimated to have a net worth of $25 million, which includes all her assets, as of 2022.
Sania was Country Club's global brand ambassador in 2013 and Krissh Group's brand ambassador for their Delhi franchise in Indian Badminton League in 2013. She has also endorsed Coca-Cola and Rodeo Drive Luxury brands in the past.
Sania's mother Naseema was selected as the manager for the 2-member tennis team for London Olympics 2012.
Sania has a celebrity crush on two famous Indian actors Akshay Kumar and Arjun Rampal.
Sania Mirza once believed in 2010 that her career has ended as she had to undergo three surgeries in a row and was not able to lift even a spoon.
In November 2013, Sania was appointed as the UN Women's Goodwill Ambassador for South Asia.
Sania published an autobiography titled "Ace Against Odds" in July 2016.
As per the Women's Tennis Association, Sania had won more than $7 million in prize money until January 2022.
Frequently Asked Questions
Q: What is the name of Sania Mirza's husband?
Ans: Shoaib Malik, a famous Pakistani cricketer, is the husband of Sania Mirza.
Q: Has Sania Mirza taken a divorce?
Ans: No, Sania Mirza and Shoaib Malik are still married. They haven't taken a divorce yet.
Q: When did Sania mirza retire from singles?
Ans: Sania Mirza retired from the Singles category in 2013.
Q: When will Sania Mirza take retirement?
A: Sania Mirza has announced that she will take retirement from professional tennis in February 2023 after the Dubai tournament.
That's all we have about India's tennis superstar Sania Mirza's personal and professional life. Found this piece interesting and want to read more such blogs? Well, we recommend you go through our other pieces on IndianVibes as we have many more interesting blogs for you.
IndianVibes solely aims to keep Indians in America connected with the soul of their homeland, India. At this portal, you'll find everything from interesting news & updates to biographies of famous Indian personalities such as Milkha Singh's biography, Sushmita Sen's biography, etc. And, if you have anything to share and ask, drop us a mail at indianvibes@myticketstoindia.com, we would love to hear from you.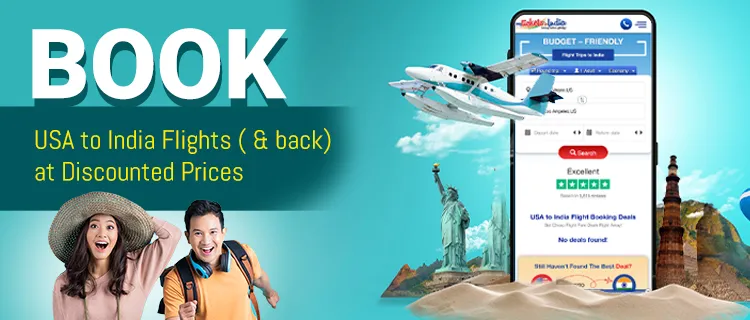 Indian Vibes is a sister portal to MyTicketsToIndia, one of the best flight booking agencies that deals in offering heavy discounts on USA to India flights and back. Our team of travel professionals works 24*7 to help our customers in solving their queries regarding their flight bookings. So, contact us at +1-585-948-0222 today to score the best deal ever. We're just a call/chat away!