Biography & Teachings Of Shirdi Sai Baba – An Icon Of Self-Realization
An epitome of inner peace, selflessness, and a moral code of love, Shirdi Sai Baba brought light into the dark lives of many. Call him a 'Saint', 'Fakir' or 'Satguru', Lord Sai Baba's teachings emphasize the value of love, compassion, and service to others. Books address him as a spiritual leader or a holy man as his miraculous powers and healing abilities blessed people regardless of their community and religion. The devotees of SaiBaba believe him to be an incarnation of Lord Krishna while others believe him to be an avatar of Lord Shiva. Even his predictions about events including the outbreak of World War I and the assassination of Mahatama Gandhi came true. 
So, let's dig in deep into Shirdi Sai Baba's teachings, life stories, and Sai Baba real life miracles that are revered by millions of devotees worldwide. We'll spare no effort in answering your questions about the Shirdi Sai Baba temple and other facts. 
Shirdi Saibaba Details 
| | |
| --- | --- |
| Birth Year | 1838 |
| Died | October 15, 1918 |
| Birth Place | Controversial |
| Resting Place | Samadhi Mandir, Shirdi |
| Famous Quotation | Sabka Malik Ek (Everyone's master is one) |
| Return to Shirdi | 1858 |
Early Years Of Shirdi Sai Baba
There are several beliefs encircling around Saibaba birthplace, parents, and religion of Sai Baba. Still, there is no clear-cut information regarding the same. Some claim him to be born in a Brahmin family but brought up by a Muslim Fakir during his childhood days. While some claim that his parents were from the village of Pathri in present-day Maharashtra state. Different people have circulated different names of Sai Baba's parents but the reality is still unknown. It's been also believed that Sai Baba of Shirdi passively discouraged such inquiries and rejected the rumors that made him aligned to a specific region or religion.
Shirdi Sai is said to have arrived in Shirdi as a 16-year-old young boy with nothing but the clothes on his back. It is generally believed that he stayed in Shirdi for 3 years, and went aloof for a year but came back permanently around 1858. 
Lord Sai Baba is said to have first stayed at the village of Dhoopkhanda before moving to Shirdi proper sometime between 1858 and 1859. He is said to have taken up residence in a dilapidated mosque known as the Masjid-ul-Aula, where he spent much of his time in prayer and meditation.
He led an ascetic life, spending much of his time in meditation and prayer. Sai Baba reportedly had no love for perishable things and was apparently content with whatever food came his way. He is also said to have often gone begging for food, despite the fact that beggars were looked down upon in Indian society at the time.
Story Behind The Name "Sai Baba"
The name "Sai" was given to him upon his arrival at the village of Shirdi in Maharashtra, India. A popular anecdote recounts that as a young boy he met a wandering holy man named Mahalsapati in Shirdi who recognized the spiritual potential within Sai and addressed him as Sai, which means "saint".
As a young man, Shirdi Sai Baba reportedly left home to wander the country as an ascetic. He eventually settled where he spent the rest of his life teaching and helping others. He was highly respected by many at such a young age and was addressed as a holy man as he believed to perform miracles. He was also regarded for his teachings which always prioritized love, peace, and tolerance. He would even go into trances and have visions of divine beings. 
5 Important Teachings Of Shirdi Sai
Sri Shirdi Sai Baba was a master of meditation and could enter into deep states of consciousness at will. He was also known to materialize objects out of thin air, including jewelry and sweets. His teachings taught that true happiness comes from helping those in need. He has encouraged people around the country to lead more compassionate and fulfilling lives. If you want to dive into the essence of spirituality, consider the following most important teachings of Sai Baba Shirdi.
Work is worship: Sai of Shirdi taught that work is worship and that no one is above or below another. He recognized that all people are equal and should be regarded with sheer love, loyalty, and respect.
Live in the moment: Sai Baba believed that it is important to live in the present moment and not to dwell on the past or worry about the future. He taught that we should enjoy each moment as it comes and not take life for granted.
Be kind to all living beings: Sai Baba taught that we should be kind to all living beings, including animals. According to him, all creatures are God's children and should be treated with affection and humanity.
Serve others: Sai Ram instructed that we should serve others, especially those who are less fortunate than ourselves. He enlightened us that by helping others, we are helping God.
Love all, serve all: Shirdi Baba's most famous teaching was "love all, serve all." He believed that we should love everyone, regardless of their race, religion, or social status. He educated us that we should serve others selflessly and without expectations.
Shirdi Sai Baba's Journey As An Adult
Sai Baba's devotees believe that he was able to enter into a state of samadhi, or deep meditation, at will, and that he had the power to materialize objects such as food and drink from thin air. He performed many miracles such as healing the sick, giving sight to the blind, and raising the dead. He is also said to have appeared to his disciples in visions and dreams. Although, some of the claims have been disputed by skeptics, who point to the lack of any corroborating evidence.
One of the proven stories was that Shirdi baba saved the town from plague deaths in 1911 when the Plague epidemic spread untidily. When it started spreading out in Shirdi, a few buboes emerged on Sai Baba's body and his body temperature got high. The devotees of Baba got panicked but he assured safety to everyone. He used his own-made Ghee over the buboes and suggested others do the same. Sai Baba took the crisis to himself and guaranteed devotees that no one would die due to the plague in Shirdi which however was proved true.
There were many other incidences when Sai Baba Shirdi blessed people and saved them from health and financial disasters and much more. It is believed that he even revived the dead to life. It's been more than a hundred years now that this saintly personality blessed the world with his presence.
Sai Of Shirdi's Last Years
Sai Ram Baba took his last breath in his 80s on 15th October 1918 at Dwarkamai. His devotees worship him and stick to his ideology like true followers. Millions of people visit his tomb every year to get his blessings at the Sai Baba Temple Shirdi. His tomb at Shree Samadhi Mandir is one of the most-visited pilgrimages of India.
Best Sai Baba Quotes As A Message To The World
Sai Baba's teachings combined elements of Hinduism and Islam. He gave the Hindu name Dwarakamayi to the mosque where he lived, practicing Hindu and Muslim rituals and teaching using words and symbols from both traditions. Some of his well-known sayings are as follows:
"Be happy with whatever comes your way"
"Other people's acts will affect just them. It is only your own deeds that will affect you"
"Peace is impossible for those addicted to lust"
"The life ahead can only be glorious if you learn to live in total harmony with the Lord"
"Life is a mosaic of pleasure and pain – grief is an interval between two moments of joy"
Frequently Asked Questions
Q: What is Shirdi Sai Baba's birthday date?
There is no precise information about the early life and birth date of Shirdi Sai Baba. However, his birthday is celebrated by Hindus on Vijayadasami according to the lunar calendar followed by Hindus of Maharasthra which usually falls on 28 September.
Q: What did Lord Sai Baba teach the world?
Sai Baba's teachings were simple and direct. He stressed the importance of selfless service, devotion, love for all humanity, contentment, inner peace, and leading a moral life.
Q: Where is the famous Sai Baba Temple?
Sai Baba is been respected as God as his temples are seen in many corners of the world. The most famous Sai Baba temple is located in Shirdi, Maharashtra which is named Shirdi Sai Baba Temple. Shirdi is known as the land of Sai Baba and lies in the Ahmednagar district.
Q: Where can I see Shirdi Sai Baba's live telecast?
There are several websites where you can see Shirdi Sai Baba live darshan and attend aarti. Check the timings and offer prayers to Sai Baba Shirdi.
Q: What is the religion of Shirdi Sai?
Sai Baba never followed any religion in specific. He always preached "Sabka malik ek" which means the God is only one who governs all.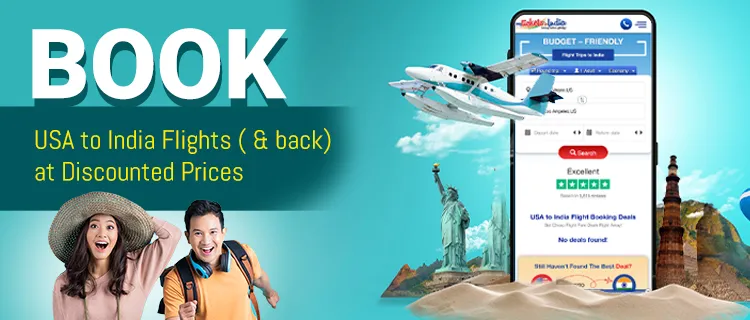 That's all we have for now on the life and teachings of Shirdi Sai Baba. If you happen to crave more on blogs like this, stay updated with Indian Vibes which is a sister portal of MyTicketsToIndia. From amazing Bollywood gossip to featuring the legends of the country, we make sure to keep our readers updated with interesting news.
We are a slice of the MyTicketsToIndia team which is an IATA accredited agency and have expertise in helping people with the cheapest USA to India flights and back. Check affordable airfares for your desired destination by simply calling us on +1-585-948-0222. You can join our live chat too!