The World Tarot Card Meaning For Upright & Reversed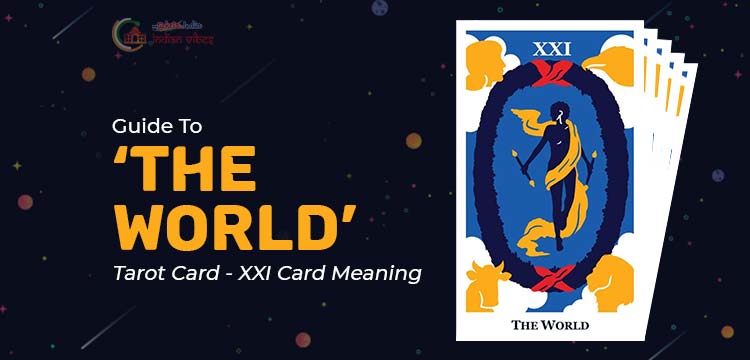 The tarot has been around for centuries and is still used today by millions of people around the world. So what is it about this deck of cards that has captivated us for so long? Is it really possible to predict the future using them? The answer is yes and no. The tarot can offer some great insights and can give you an idea of what might be coming your way. Many people have gotten tarot readings and have found them to be very helpful. If you are looking for the World tarot card meaning, this blog will give you some clarity. We hope this information will help you find the answers you are looking for.
About The World Tarot Card (XXI)
When you have the world at your feet, you can achieve anything you set your mind to. The World tarot card is the 21st card (final card) and the most elevated trump in the deck. It represents unity and wholeness and often comes before travel and total fulfillment. In tarot readings, The World often symbolizes a time of completion, realization, or an ending to one cycle and the beginning of a new one. It usually signals a phase of great achievement and success after much hard work. All your efforts have come to fruition and you can finally celebrate your accomplishments.
The World Tarot Card Meaning – Description
The woman in the card is pictured dancing inside a purple cloth, surrounded by a large laurel wreath. She looks back at the past, but her body moves forward, signifying that what started with the Magician has now been completed. Stepping through the wreath, she completes one phase and moves on to the next, symbolizing the continuous cycle of successful completion and new beginnings.
Overall, she is always in flux, constantly changing and evolving. She is a symbol of achievement and coming together as one. So she can represent either an end or a beginning, a change of scenery or a change in circumstances. No one can stop the wave of change.
The World Tarot Card Guide – Four Elements Or Sign
The wreath is made up of four figures, each representing a different element:
a bull for Leo
a cherub for Taurus
an eagle for Aquarius, and
a scorpion for Scorpio.
These four figures also represent a Tarot suit, a compass point, a season, and a corner of the universe, respectively. These aspects guide you to achieving balance and harmony throughout your journey.
The never-ending cycle is represented by the green wreath and red ribbon on top of the Wheel of Fortune figure. These same figures also represent success and achievement in the Zodiac–Scorpio, Leo, Aquarius, and Taurus–which correspond to the four fixed signs in the universe. In harmony with each other, they balance all energies and can help you transition smoothly between phases.
The World Tarot Car Keywords
The World tarot card is the final card of the Major Arcana and symbolizes achievement, completion, and fulfillment. It represents the culmination of all your efforts and the realization of your dreams.
The position of the World tarot card in your reading indicates whether you are currently experiencing balance and harmony in your life or if something is out of alignment. An upright World suggests that things are going well for you and that you are able to see the big picture. This is a time of contentment, accomplishment, and satisfaction. If the World is reversed, however, it suggests that something is out of balance. This can lead to feelings of being lost or unsteady.
Upright: Fulfillment, harmony, completion, integration, travel, unity
Reversed: Incompletion, shortcuts, delays, emptiness
Yes or No: Yes
The World Tarot Card Guide To Readings
Before you begin a tarot reading, it is important to set a clear intention and ask a specific question. This will help focus your reading and get more accurate results. Moreover, if you're having trouble understanding the meaning of a card, try clearing your mind and listening to your intuition. If you have a gut feeling about the card's meaning, go with it.
The World Tarot Card Upright
The World symbolizes completion, accomplishment, or fulfillment – The cycle is nearly complete, and you have achieved much. It is time to sit back and enjoy the fruits of your labor. If there is still more work to be done, know that you are almost there. As you reflect on your current successes, ask yourself what the most important lesson you learned was. Are there any other takeaways that you can bring with you on future journeys?
The World Tarot Card Meaning For Love and Relationships (Upright)
The World tarot card shows that you are satisfied with your current situation and that you have everything you need. If you are in a committed relationship, The World Card suggests that you and your partner have reached a new level of intimacy. It could also be that you are recently engaged or married, or you are getting ready to start a family. If you're single, the World card means you now have a lot of different options. You have overcome some personal hurdles and you are about to meet your soul mate.
The World Tarot Card Meaning For Travel (Upright)
The World card can symbolize travel and new experiences. You may meet someone special while you're out exploring, so stay open to meeting new people. The World card might also suggest that you'll be traveling for work in the near future; be on the lookout for new opportunities! You may also travel for studying in another country or making a successful career in far destinations.
The World Tarot Card Meaning For Career (Upright)
The World tarot card means that you have achieved a professional or financial goal. Your diligence has paid off and it is now time to enjoy the fruits of your labor. This may manifest as a promotion at work or increased profits from a side hustle that you are now considering making your full-time career. The World Card is a confirmation that your time and effort put into your career is succeeding.
The World Reversed
The World reversed indicates that you have not yet reached your goal. This can be discouraging, but it is important to remember that you are making progress. The World reversed encourages you to take a step back and reassess your goals. This will give you a better sense of where you are and how to move forward. With this new perspective, you will be able to see that your hard work is paying off, even if you can't quite see the finish line yet.
Ask yourself; what can I do right now to get back on track with my goal? Have I been too focused on the end goal and missed some key steps along the way? How can I get my motivation back and move forward with the same energy I had when I started this journey? Do I even still want to go ahead with this goal? Sometimes it's okay to let go and change directions.
The World Reversed Readings For Love and Relationships
The World reversed may be an indication that your current relationship is unstable or unfulfilling. If you and your partner have hit a rough patch, it may not be too late to get things back on track. Be honest and upfront with each other about your needs to ensure they are being met. If you have been putting effort into the relationship but see no improvement, The World tarot reversed may be telling you to question whether this is the right partnership for you. The World card reversed suggests that if you're single, you should put more effort into meeting new people instead of waiting for your "soul mate" to appear.
The World Tarot Card Meaning For Travel (Reversed)
When the World card shows up reversed in a reading, it can suggest that you are feeling limited in some way. Perhaps you feel like you're stuck or that you're not able to get where you want to go. This could be a sign that you need to break free from your current situation and find new horizons to work with and find someone for yourself. The reversed World card also suggests that you may be feeling out of place or disconnected from the world around you. If this is the case, try to connect with nature or find new ways to travel around the world.
The World Tarot Card Meaning For Career (Reversed)
The World reversed card can indicate that you have not yet achieved your career goals. It may mean that you are not putting enough effort into your professional life, or that you are afraid of making mistakes. However, remember that mistakes are simply opportunities to learn. The World reversed may also suggest that you are experiencing financial stagnation. If you have made some risky investments in the past that did not work out, the World reversed encourages you to focus on building wealth through hard work and determination instead of taking shortcuts.
The World Tarot Card "Yes or No"
The World card is a very positive card that symbolizes a strong feeling of oneness with the universe. This card reassures you of your place within the universe and affirms that your question is answered with an unequivocal "yes."
In this reading, your question will be answered with a "yes" or "no", depending on which way the card is facing. If the card is reversed, the answer is still "yes".
To do a "yes or no" reading, simply clear your mind and focus on a single question. Then, randomly select a card from the deck. Remember, if the card is reversed, the answer is still "yes"!
And that's everything you need to know about "The World Tarot Card" in different areas of life.
Remember, no matter what life throws your way, there is always hope. This card is a reminder of that hope and indicates positive emotions. Want to know more about travel tarot cards? We have the guide to six of swords tarot card meaning for you to have better readings.
For more such interesting updates, stay tuned to IndianVibes – a platform created to help keep Indian culture alive. And our culture is filled with hope and we thought it would be interesting to merge that with tarot readings.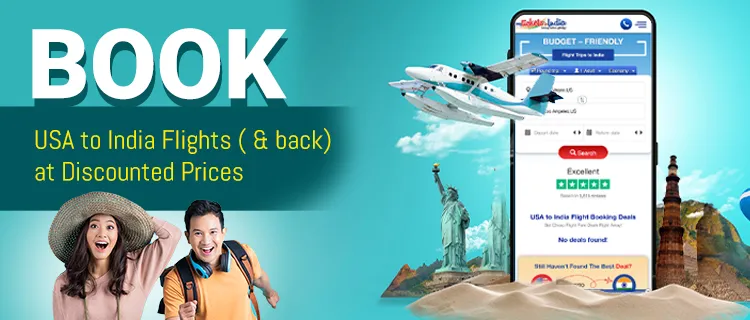 Insight – IndianVibes is a sister portal of MyTicketsToIndia which is a leading platform that specializes in cheapest international flights from USA bookings and back. If you happen to have 'The World' as your card in your tarot readings, it's a clear indication that you'll travel soon. And we just wanted to share that we can help you do that with the utmost ease and at the cheapest prices.