Relive the Joy of Summers In India With MyTicketsToIndia's Chabeel Event
Beating the scorching heat can seem like an insurmountable challenge. However, in the true spirit of embracing summer, MyTicketsToIndia, a leading travel agency, found a delightful way to beat the heat. So, brace yourself for an extraordinary experience that will transport you back to the carefree days of childhood and entice you to book your tickets to India – the magical land of summers.
Reliving an Age-Old Tradition – Chabeel Experience
Chabeel is a traditional Indian concept ingrained in the memories of millions. Hence, we at MyTicketsToIndia took the initiative to bring back this cherished tradition, allowing our audience to experience the vibrant culture and refreshing essence of summer in India.
Insight: A Chabeel is a traditional summer cooler stall that offers a respite from the scorching heat. This experience goes beyond mere refreshment as it aims to reignite the sense of camaraderie and community that is intrinsic to Indian culture.
What Did MyTicketsToIndia Do?
At the Chabeel organized by us, we treated passers-by with rose sherbet milk, a time-honored favorite that has been enjoyed for generations, along with channe and halwa. As the people sipped on the delightful thirst-quenching beverage, they felt a burst of energy that we could see in their actions. With halwa and channe, it was no less than divinity on display.
Parsad has its own charm and this service sure had universal angels rooting for us. Come, be a part of our surreal journey by witnessing our team in action.
Nostalgia Hitting Hard? Feel The Emotions!
Picture yourself surrounded by vibrant colors, the sound of laughter filling the air, and the refreshing taste of traditional cooling drinks on your lips. Do you feel tempted to share stories of childhood summers, of playfully squabbling over the last glass of sharbat, and to let the memories flow freely?
Well, don't stop yourself! Go on. Take five minutes to feel the emotions. Feel your childhood. Don't worry if the emotions overpower you. You have us here to book tickets to India for you. If not, you still have us to bring slices of India to you while you are still in the USA.
You have us no matter what, we promise! 🙂
Book Your Ticket to Summer Bliss – India
But in case you do plan to visit India, all you have to do is give us a call @ +1-585-948-0222 and we'll make the arrangements for you!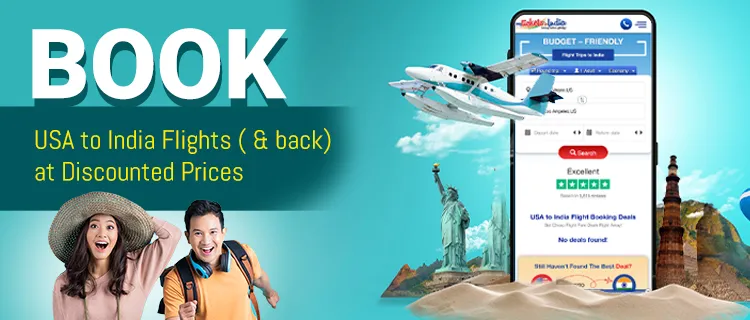 Being in the travel business for 14+ years now, we understand the deep-seated desire of Indian Americans to reconnect with their roots, especially during the vibrant summer season. So let us be your guide as you embark on a nostalgic adventure by booking flights to India. Visiting family members will leave you refreshed and eager to create new memories in the embrace of your ancestral homeland.
Here's raising our glasses to the spirit of generosity and tradition!
Also, cheers to you, for giving us so much love. It's the love you give us that we pass on in ways like these. Keep supporting us and we promise we'll keep leveling up. 🙂