Salman Khan Biography – Lesser Known Facts & Controversies About 'Bhaijaan'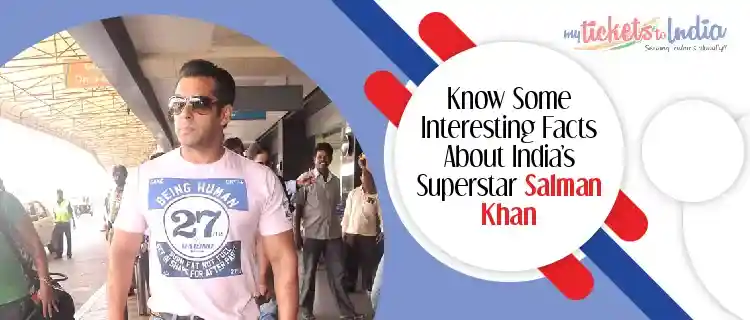 Salman Khan is an Indian actor, film producer, television personality, singer, and philanthropist. He is contemplated as one of the most successful actors in the Hindi film industry. He has been in the industry for more than three decades now and has given us some of the most memorable movies. If you're tempted to know about superstar Salman Khan, here's your chance. Let's take a look at numerous anecdotes about Bhaijaan's love life, controversies, and career.
Salman Khan's Life Style
The renowned actor is known for his extravagant lifestyle, which has become a subject of admiration for many. After all, who can forget the luxurious cars, stylish clothes, and exotic vacations that Salman Khan is known for? Let's take a closer look at the life of Salman Khan and explore his luxurious lifestyle.
Salman Khan is known for his lavish lifestyle. The actor has a collection of luxurious cars, including an Audi R8, BMW 7-Series, and Mercedes S-Class. He has his own private jet, which he uses for his trips and vacations.
Aside from cars, Salman Khan also loves to buy expensive watches. The actor is a huge fan of Tag Heuer and owns a number of their timepieces. He is popularly known to keep other luxury brands, such as Rolex, Omega, and Cartier.
Salman Khan is also known for his impeccable fashion sense. His wardrobe consists of stylish suits, designer jeans, and luxury shoes. He is often seen wearing branded clothes by top designers like Versace and Armani.
He is often seen visiting exotic locations around the world. Whether it's the Caribbean islands or the mountains of Switzerland, the actor loves to explore the world.
To sum it up, Salman Khan is a person who loves to live life to the fullest. He loves to drive around in his luxurious cars, wear designer clothes, and explore exotic locations. It's no wonder that his lifestyle has become an inspiration for many people.
Salman Khan's Life Controversies, Cases, Fights
Salman has a long and illustrious career, with a plethora of hits to his name. However, there has been a flip side to his success; controversy. From cases of poaching to fights with co-stars, Salman has been embroiled in a number of high-profile cases over the years.
In 1998, Salman was accused of killing two protected species of blackbucks, an endangered species of antelopes. After a lengthy trial, he was acquitted of the charges in 2018. This case sparked a wave of protests and debates in India, with people questioning the judicial system and its efficacy.
In 2002, Salman was involved in a physical altercation with fellow actor, Shah Rukh Khan, at an award ceremony. This incident made headlines and caused a huge media frenzy. To this day, the two actors have not reconciled and the incident remains a sore spot in their friendship.
In 2015, Salman also convoluted in a high-profile hit-and-run case, where he allegedly ran over a group of homeless people sleeping on the pavement. After a long trial, he was acquitted in 2016. This case sparked a huge public outcry, and many people voiced their anguish at the slow judicial process.
Salman Khan's Love Life
Salman Khan's first public relationship was with Sangeeta Bijlani, a former Miss India. They got together in 1988 and dated for a few years before ultimately splitting up in 1991.
After that, Salman had a high-profile relationship with Aishwarya Rai, one of the most sought-after actresses in Bollywood. The pair dated for two years and were even engaged for a brief period. However, their relationship ultimately ended in 2002.
Following his split with Aishwarya, Salman was linked to several actresses, including Katrina Kaif and Zarine Khan. Although he has never confirmed any of these relationships, they were widely reported and speculated upon.
One of them is Claudia Ciesla, a Polish-German model. There were rumors that the two started dating in 2009 and even went public with it. However, there has been no official confirmation of their relationship status.
Another woman that has been linked to Salman Khan is Shaheen Jaffrey, a former VJ, and actress. She was said to have been in a serious relationship with the actor in 2011. However, this relationship also never went public and it is not known if the two are still together.
Salman Khan's most recent relationship has been with Romanian TV star Iulia Vantur. The couple first met at a party and have been together ever since. Iulia and Salman have recently been spotted at several events together, and many speculate that they are engaged, or even married.
Salman is currently 57 years old and is one of the most successful and popular actors in Bollywood, which is why his love life is constantly under the spotlight. Regardless of what the future may hold for him, one thing is certain: Salman Khan will always have an interesting love life.
Salman Khan's Fitness Secret & Diet Plan
Salman Khan is a living example of how dedication and discipline can help you transform your body and stay fit and healthy. The Bollywood superstar is known for his sculpted body and incredible stamina, and there's no doubt that he puts in a lot of hard work and dedication to maintain it. Well, Salman Khan follows a strict diet plan to stay in shape. Let's know more about it in detail –
He starts his day with a glass of warm water with lemon and honey. This helps to flush out the toxins from the body and kickstart the metabolism.
For breakfast, he will have oatmeal with nuts, fruits, and milk. This combination provides protein, healthy fats, and carbohydrates. It is also a great way to start the day.
In the afternoon, he snacks on fruits or nuts. This helps to keep him from getting too hungry and keeps his energy levels up.
For lunch, he has a salad with grilled chicken or fish. He makes sure to include a lot of greens such as spinach, kale, and other leafy vegetables. He also adds some seeds or nuts for healthy fats.
For dinner, he has a mix of grilled fish, brown rice, and vegetables. He avoids processed foods and tries to keep his dinner light.
In addition to eating healthy foods, Salman Khan also makes sure to exercise regularly. He likes to run, swim, and do other forms of cardio to stay active. He also likes to lift weights and do bodyweight exercises.
Salman Khan's Career Growth
Salman started his career in 1989 with the film 'Biwi Ho To Aisi'. He captured wider recognition with his performances in 'Maine Pyar Kiya', 'Hum Aapke Hain Koun..!', and 'Hum Saath-Saath Hain'. His performance in the latter earned him his first Filmfare Award for best supporting actor. He then went on to deliver more award-winning performances in movies like 'Kuch Kuch Hota Hai' and 'Hum Dil De Chuke Sanam'.
Salman Khan has also been praised for his roles in several action movies. He became a household name in the industry after playing the titular role in the mega-hit action film 'Dabangg' and its sequel 'Dabangg 2'. He also starred in the action thriller 'Ek Tha Tiger'.
10 Best Movies Of Salman Khan
Salman Khan has been part of many iconic films in his career, and here we have compiled a list of the top 10 best movies of Salman Khan.
10. Sultan (2016): Sultan is an action-packed sports drama starring Salman as Sultan Ali Khan, a failed wrestler who strives to make a comeback. The film explores Salman's physical and emotional struggles as he attempts to reclaim his lost glory. The film was praised for its strong performances and Salman's powerhouse performance.
9. Bajrangi Bhaijaan (2015): Bajrangi Bhaijaan is a heartwarming drama that tells the story of a mute six-year-old Pakistani girl who gets lost in India. Salman Khan plays Pawan Kumar Chaturvedi, a kind-hearted Indian man who helps her find her way home. With its emotional storyline and powerful performances, Bajrangi Bhaijaan was a huge success at the box office.
8. Kick (2014): Kick is an action-comedy film featuring Salman as Devi Lal Singh, a troublemaker who is forced to go on the run when he is framed for a crime he did not commit. The film was a major success and was commended for its well-crafted screenplay and Salman's charismatic performance.
7. Ek Tha Tiger (2012): Ek Tha Tiger is an action-thriller starring Salman as an Indian spy on a mission to investigate a scientist suspected of selling nuclear secrets to Pakistan. The film was a huge success and was praised for its slick action sequences and Salman's believable performance.
6. Bodyguard (2011): Bodyguard is an action-drama starring Salman Khan as Lovely Singh, a bodyguard who is assigned to protect a young woman (played by Kareena Kapoor Khan). The film was a major success and was praised for its exciting action sequences and Salman's powerful performance.
5. Dabangg (2010): Dabangg is the first installment in the blockbuster Dabangg franchise. This masala-action film stars Salman as Chulbul Pandey, an incorruptible, no-nonsense police officer. The film was one of the highest-grossing Indian films of 2010 and was praised for its cleverly written screenplay and Salman's performance.
4. Wanted (2009): Wanted is an action-thriller film starring Salman as Radhe, an undercover police officer who is tasked with taking down a notorious gangster. The film was praised for its intense action sequences and Salman's powerful performance.
3. Partner (2007): Partner is a comedy-drama starring Salman Khan as Babu Rao, a man who is forced to share his apartment with a con man (played by Govinda). The film was a major success and Salman's chemistry with Govinda was praised.
2. Hum Aapke Hain Kaun (1994): Hum Aapke Hain Kaun is a romantic drama that tells the story of a young couple who fall in love despite their families' disapproval. Salman plays Prem Choudhary, a wealthy, arrogant man who is ultimately tamed by the love of his life. The film was a major success and is considered to be one of the greatest Bollywood films of all time.
1. Maine Pyar Kiya (1989): Maine Pyar Kiya is a romantic drama starring Salman Khan as Prem, a young man who falls in love with a rich girl despite their class differences. The film was a major success and is credited with launching Salman's career in Bollywood.
Salman Khan has starred in some of the most loved Bollywood films of all time, and these are the top 10 best movies of Salman Khan. If you're looking for some Bollywood entertainment, these are the films you should watch.
That's almost everything we have about India's most celebrated and famous film star Salman Khan's love and professional life. If you found this piece interesting and want to read more such pieces, we recommend you to go through our other blogs on IndianVibes as we have many more interesting blogs for you.
IndianVibes solely aims to keep Indians in America connected with the soul of their homeland, India. At this portal, you'll find interesting news, updates, and biographies of famous Indian personalities. And, if you have anything to share and ask, drop us a mail at info@myticketstoindia.com, we'd love to hear from you.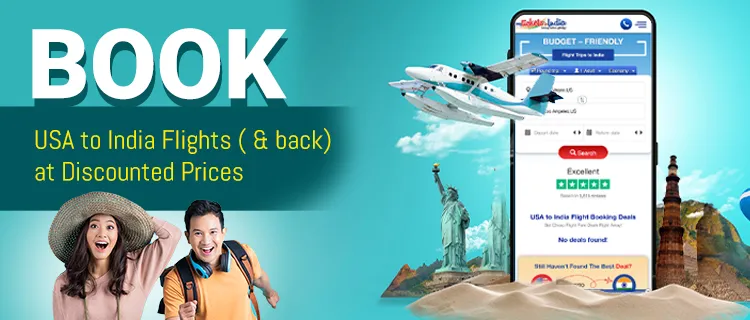 Indian Vibes is a sister portal to MyTicketsToIndia, one of the most reputed travel agencies that deals in offering incredible offers and discounts on USA to India flights and back at economical fares. Our team of travel experts works 24*7 to help our customers in solving their travel-related queries and snagging the best deal ever. So, to get assistance in finding amazing deals, contact us at +1-585-948-0222. We're just a call/chat away!