Beaches In Andaman
Posted on Tuesday, December 14th, 2021 by MTI Team
Beaches In Andaman
If you are meaning to have a gala time along the shoreline, there is no better opportunity than exploring the beaches in Andaman. Enveloped in warmth and tranquility, Andaman beaches have a charm of their own, unparalleled to none. One could either sit silently and witness the sun being consumed by the horizon or talk their hearts out to their companion. With Andaman housing some of the best beaches in India, this place is irresistible and must definitely be on your bucket list. 
3 Best Beaches In Andaman
1. Radhanagar Beach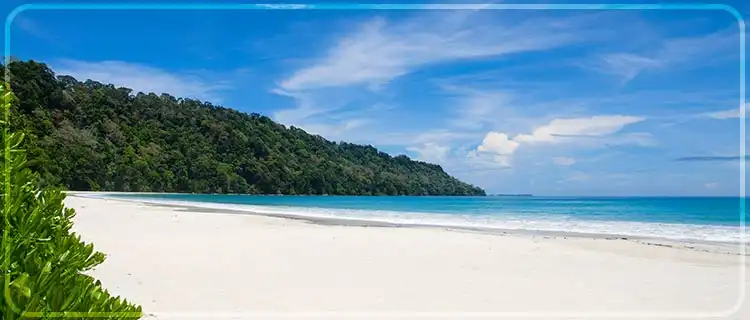 Best Time to Visit: November to February
How to Reach: Public buses are available from the main jetty to the beach. Although, the best way to reach is by hiring taxis as they are way more comfortable and take lesser time. One can also rent a scooter.
Famous for: Scenic beauty.
Timings: Monday to Sunday (6:00 AM to 5 PM)
Location: Swaraj Dweep Island, South Andaman District, Andaman & Nicobar Islands
Things to do:
Watch a sunset
Indulge in water sports
Spend some "me" time
2. North Bay Beach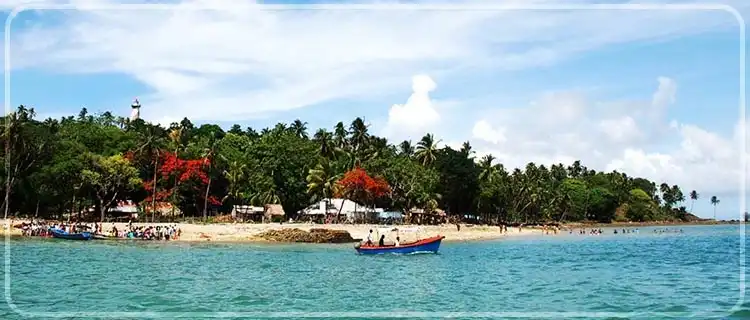 Imagine lying on a beach with the wind caressing your hair and the gallant sun setting into the sea. It is like stepping into a dream world. Whether you are a nature enthusiast, adventurous soul, or beach baby, the epitome of natural marine beauty is the ideal tourist attraction for you. Far away from the hustle-bustle of the city life, enveloped in tranquility, the North Bay is also featured at the backside of the Indian INR 20 note.
Best Time to Visit: Although one can visit the island throughout the year, it is preferable to visit the beach between January and June.
How to Reach: One can book a boat ride from Rajiv Gandhi Water Sports Complex which will reach North Bay via Ross Island.
Famous for: Dolphin Glass Bottom Boat Rides and semi-submarine
Timings: 8:00 AM – 3:00 PM
Location: North of Port Blair, Andaman Islands
Things to do:
Indulge in water sports like scuba diving, sea walk, parasailing, snorkeling, etc
Sightsee the largest collections of coral
Trek to the lighthouse to admire the magnificent views of the island
3. Elephant Beach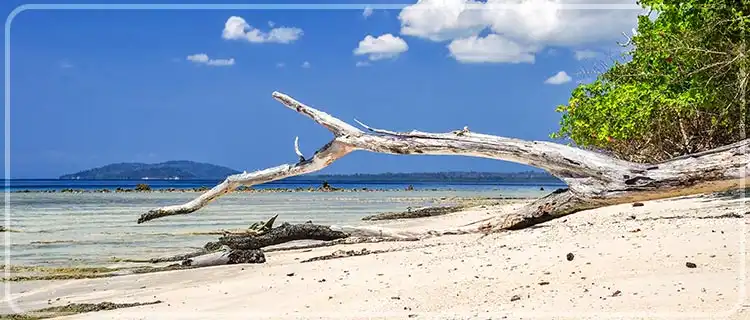 The only archipelago in India, Andaman, and Nicobar Island is home to numerous beaches, one of the most popular is Elephant Beach which was named so because, in the ancient days, elephants were the mode of communication to transport tourists to the beach. The beach has rich and colorful coral reefs. It has become an ideal destination that certainly would leave you spellbound.
Best Time to Visit: One can visit the beach throughout the year but the winter season is ideal for water activities.
How to Reach: Can reach the beach from the main jetty within 20 minutes by boat. Can also take a public bus, auto, or hire a bike from the main jetty.
Famous for: Serenity and clear water.
Timings: 6:00 AM to 4:00 PM
Location: Havelock Islands, Andaman, and the Nicobar Islands
Things to do:
Indulge in snorkeling, scuba diving, surf riding, fishing, and sea walking.
Engage in trekking and bird-watching.
Explore other beaches close to Elephant Beach like Govindnagar Beach and Kalapathar Beach.
Other Famous Beaches In Andaman
Bangaram beach
Kala Patthar Beach
Elephant Beach
Wandoor Beach