Mangalore Travel Guide: 8 Must-Visit places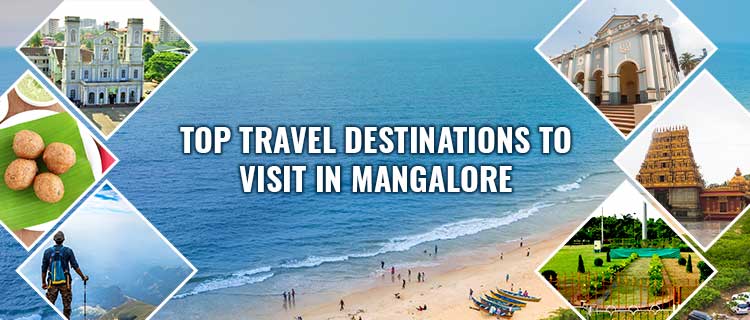 Posted on Monday, September 27th, 2021 by MTI Team
About Mangalore
No words can describe the feeling of traveling around the lush green gardens of the astonishing city Mangalore. This city in Karnataka has something for all! The city of Mangalore is located 250 kilometers from Bangalore. In this city, you can see many attractive locations from big islands to amazing beaches, from beautiful temples to mesmeric sunset points. Mangalore has both private and public thermal power stations, a national highway, and an airport. It is also among the cleanest cities in the country. Along with that, it is also a major business center. Don't miss out on some of Mangalore's famous places during your tour.
How to Reach Mangalore
By road– Bus services provided by the state connect Mangalore from several Indian cities. As a vacationer, you have to take a bus from these locations to get to Mangalore: Kochi, Ooty, Bangalore, and Coimbatore.
By train– You can reach Mangalore by train from many other major cities of India. Mangalore Junction, Surathkal, and Mangalore Central are the train stations in Mangalore.
By Air– Mangalore has an airport named Mangalore International Airport. It is connected to all the major cities of India. So, you can choose to book your flights accordingly!
Best Time to Visit Mangalore:
The months between October to February are considered to be the best time to visit Mangalore. You can expect it to be a little jam-packed as this period is the high season to visit Mangalore. During August to September, the weather in Mangalore stays moderate. January is considered the coldest month in Mangalore.
8 places to visit in Mangalore
Unquestionably, Mangalore is a perfect place for families and couples. Mangalore is one of the top holiday destinations in India that offers many must-see attractions for vacationers. Here you can find several beautiful beaches, beautiful parks, ancient temples, and churches.
1. Panambur Beach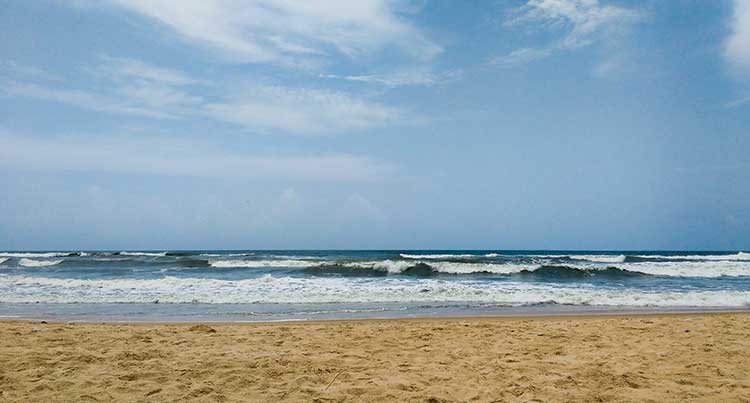 Panambur Beach is one of the cleanest beaches in Mangalore featuring white sand. Here, a beach baby like you can participate in many fun activities such as boat skiing, sunbathing, water rides, horse riding, etc. Also, this beach is a great sunset location. So, if you are a beach lover, it is the perfect time for you to plan your trip!
Timings: 9 AM to 7 AM
Location: National Highway 66, pretty nearby New Mangalore Port Trust
2. Kudroli Gokarnath Temple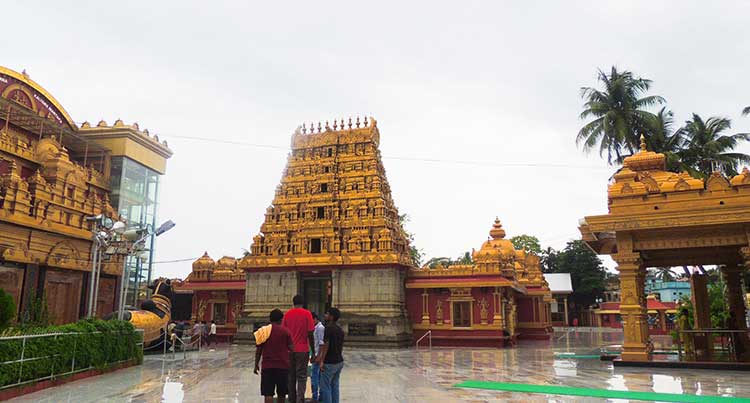 Kudroli Gokarnath Temple is one of the top-rated places to visit in Mangalore. It is situated in the heart of Mangalore. It is one of the age-old temples that was constructed in the 20th Century. The temple welcomes individuals of every caste, race, creed, and gender. The best time to visit Gokarnath is during the Navratri.
Timings: 6 AM to 7 PM
Location: Kudroli, Mangalore
3. St. Aloysius Chapel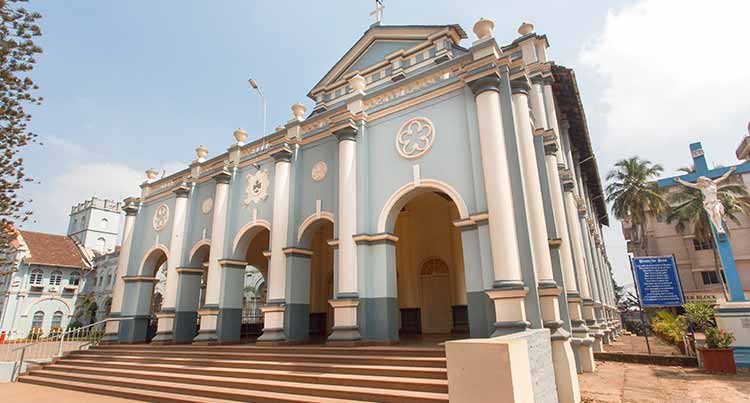 Built-in the 19th Century is another sacred site that you can explore in Mangalore. The tourists can find many beautiful houses at the Church with captivating paintings and figurines made by an Italian artist. Don't miss out to see the fabulous views of the Arabian Sea from the church's buildings.
Timings: 7 AM to 7 PM.
Location: P B No 720, St Aloysius College Rd, Kodailbail, Mangalore, Karnataka
4. Bejai Museum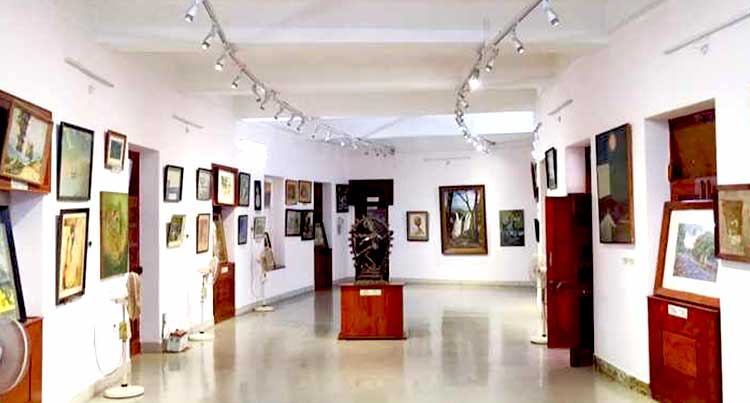 Bejai Museum is the sole museum in Mangalore. The museum was established in the year 1960 by B.D Jatti. It is also known as the Seemanthi Bai Government Museum. Here you can find a massive collection of ancient coins, artifacts, weapons, figurines, and beautiful paintings.
Timings: 10 AM TO 5:30 AM
Location: VRPX+QGF, Bejai, Mangalore, Karnataka
5.Kadri Hill Park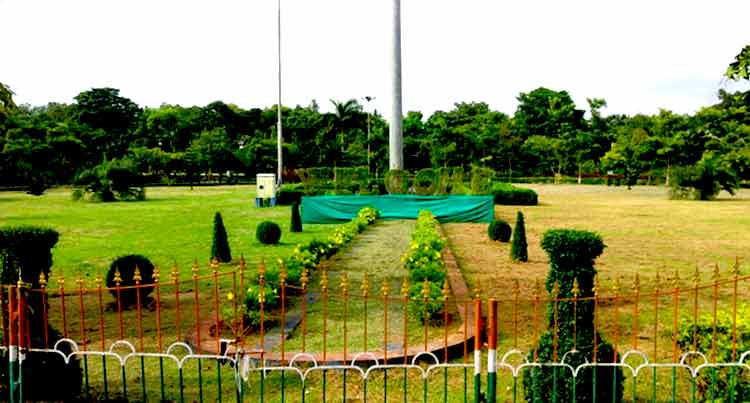 Kadri Hill Park is one of the must-visit Mangalore tourist places close to Kadri Manjunath Temple. It is among Mangalore's most well-liked places to explore. You can visit this park with your entire family to spend quality time together. Inside the park, you can discover a vast variety of animal species. Along with that, there is an animal conservatory beside the park. You are sure to have a wonderful time here!
Timings: 6 AM and 8:30 PM
Location: NH-17, Hampankatta, Mangalore
6. Milagres Church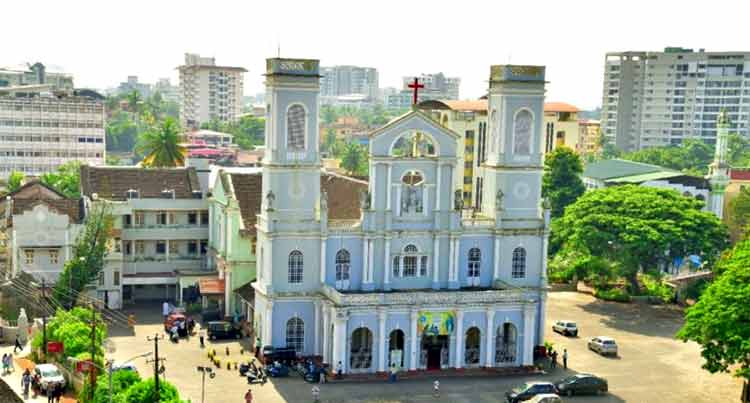 Milagres Church is a famous tourist attraction in the coastal city as well as in Dakshina District. Like any other church worshipping Jesus Christ, this church conducts prayers in mass. Do add this religious site to your bucket list to make your Mangalore trip more exciting.
Timings: 6 AM to 7 PM
Location: Milagres Noor Masjid Road, Hampankatta, Mangalore, Karnataka
7. Ullal Beach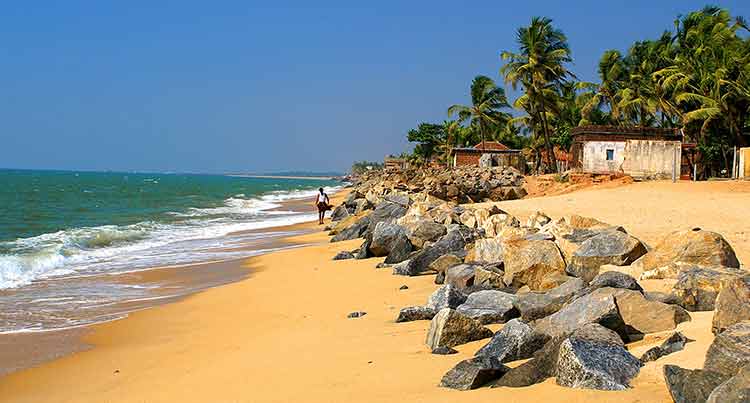 Ullal Beach never disappoints its visitors. One of the popular beaches of Mangalore is an excellent tourist spot to have a nice family outing and get great relief from all tensions of life. The beach is full of exotic trees and plants. The visitors can also have fun performing many different water sports and activities.
Timings: Ullal Beach is open to the public all the time. The best time to visit the beach is during the sunset.
Location: Ullal city, Mangalore
8. Surathkal Beach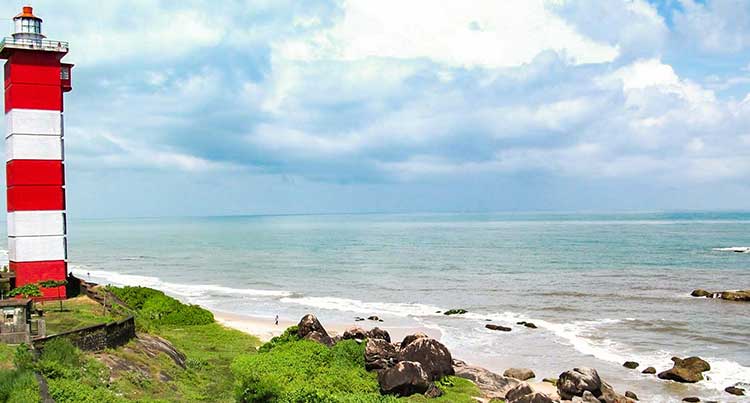 Surathkal Beach is another very famous beach in the city of Mangalore. Do add this impressive site to your list. This beach is also famous for being a clean beach in the town. It is only 18 kilometers from Mangalore.
Timings: The timings of Surathkal Beach are 6 AM to 6 PM.
Location: NH-66, Mangalore, Karnataka.
Where to eat in Mangalore
Along with picturesque beaches, historic temples, and parks, Mangalore has a lot for food lovers. You can come across some of the finest eateries and restaurants that offer delicious, finger-licking cuisine. Rice, ginger, dried red chilies, tamarind, and curry leaves are a few ingredients that play a vital part in this cuisine.
1. Pallkhi Restaurant
Pallkhi is one of the finest restaurants in the city, constructed in the year 2000. The restaurant entices many families, as well as couples. The atmosphere is peaceful, and the staff is well-mannered. Some of the best dishes you can try here are tangdi kabab, Kadai prawns, chicken biryani, chicken kurkure, and mutton banarasi.
Location: 3rd Floor, Tej Tower, KMC Mercara Trunk Road, Balmatta, Mangalore
Price for two: The average price for two at Pallkhi is 1200 INR.
2. Machali
Taste one of the best seafood of Karnataka at Machali, which was established in 2014. This very famous restaurant is run by a Konkani family. The restaurant is a bit crowded, but you do not have to wait much to get your meal. The top eateries you can taste here include fish thali, squid ghee roast, prawn biryani, and crab ghee roast. It is popular for its Mangalorean cuisines that one must taste!
Location: Behind Ocean Pearl, Sharada Vidyalaya Rd, Kodailbail, Mangalore
Price for two: The average price for two at Machali is 800 INR.
3. Sizzler Ranch
Another very famous restaurant in the city of Mangalore, Sizzler Ranch, is admired for its hot sizzling western food. For the non-vegetarians, this place is a heaven, inaugurated in the year 2008. Try some of the best delicacies here, including chicken shashlik, jalapeno balls, and barbeque chicken sizzler.
Location: Beatle Apartment, Nehru Ave Rd, Lalbagh, Mangalore
Price for two: The average price for two at Sizzler Ranch is 700 INR.
4. Giri Manja's
Giri Manja's serves a great variety of seafood in Mangalore, founded in 1984. This restaurant is among the most visited ones. There are no separate tables and chairs inside the restaurant. However, there are two long tables. Some popular dishes to try here are bangude tawa fry, white pomfret tawa fry, and nang tawa fry.
Location: Bhavathi, Bunder, Mangalore
Price for two: The average price for two at Giri Manja's is 500 INR.
5. Gajalee Sea Food
Gajalee Sea Food is well-known for serving the best seafood in Mangalore. The restaurant used to be a circuit house during the colonial period. Some must-try cuisines are schezwan lobsters, butter pepper pomfret, tandoori lobsters, and bombil fry. The restaurant was founded in the year 2001.
Location: Circuit House Compound Kadri Hills Vasanth Vihar, Kadri, Mangalore
Price for two: The average price for two at Gajalee is 750 INR.
FAQs
Q: What is the aerial distance between Delhi and Mangalore?
Ans: The aerial distance between Delhi and Mangalore is 1766 kilometers.
Q: Which season is ideal for exploring Mangalore's best places?
Ans: October to February is the ideal time to explore Mangalore tourist places.
Q: Which is the most popular sweet in Mangalore?
Ans: Jalebi, gulab jamun, and laddoos are popular sweets you can find when exploring Mangalore city.
Q: How many days are enough for a Mangalore trip?
Ans: You need at least two days to explore all the major sites of Mangalore city.
Q: What things can I buy in Mangalore?
Ans: During your Mangalore city trip, you can hit the market to buy nuts, seafood, spices, clothes, ayurvedic items, wooden stuff, etc. Count on the most dedicated travel advisors of the top travel agency, MyTicketsToIndia. To get a good discount on your flights to Mangalore and Mangalore tour packages, choose us. Get in touch with our travel advisors today to get more info.
About MyTicketsToIndia
Count on the most dedicated travel advisors of the leading travel agency, MyTicketsToIndia, and be sure of receiving amazing deals and the lowest airfares on your flight to Mangalore! Get in touch with our travel experts today to get more information about our suitable deals for your next travel plan.
Girish Sharma is the CEO of a leading travel company named Myticketstoindia, established in 2012. Being a versed travel expert since 12 years, he shares his peerless voyage expeditions along with interesting travel destination ideas and news updates for the travelaholics across the globe. He is the member of TAAI, Travel Agent Association Of India and his firm has got recognized with the reputed IATA accreditation and became the Inbound Flight Booking Portal of the Year. Loyalty & honesty towards the clients and vendors, have always been the key behind his successful walk of life.. read more