Tourist Places In Coimbatore That You Should Visit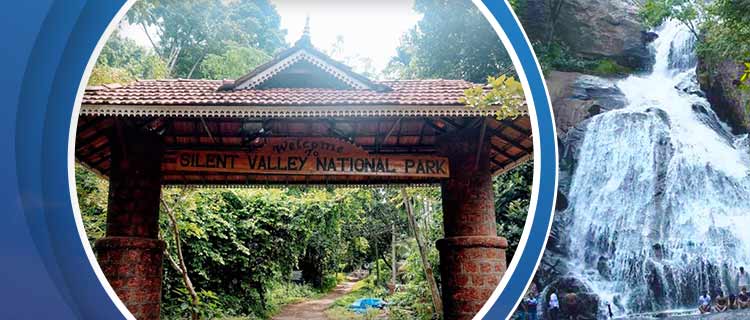 Posted on Thursday, September 16th, 2021 by MTI Team
About Coimbatore
Bridging up the notable gap between its past and present, Coimbatore has come a long way! This beguiling city has never failed to impress visitors with its amazing charm and commendable aura. Coimbatore is a city of temples and traditions in the south of Tamil Nadu. The city is famous for its automobile industry and textile industry. It is also known as the textile capital of South India. They have good cultivation of cotton fields, which is the main reason for developing the garment industry. Many tourist attractions are in and out of the city, making the place crowded, especially during the summer holidays. It is the second-largest city in the state and the safest place to travel alone. It is one of the popular tourist destinations for women to travel to. From ancient architectural monuments to beautifully carved temple domes, the smart city is packed with traditions and culture. If you want to explore the unexplored beauty of this magical city, wait no more and start your search for flights to Coimbatore, the Manchester of South India.
How To Reach Coimbatore
By Air: The most convenient and quickest way to reach Coimbatore is by taking a flight. The airport is just 15km away from the city's heart, connecting every nook and corner domestically and internationally.
By Train: Kongu, Kovai express are a few significant trains that pass by Coimbatore railway station. Without much hassle, you will be able to reach the city by train.
By Bus: If you choose a good travel agent, they will get you a cheap last-minute bus to Coimbatore at an affordable price. Gandhipuram Bus Terminus is the major junction.
Best Time To Visit Coimbatore
Coimbatore generally has a hot summer and moderate winter. To relish Coimbatore beauty, you can plan your vacation during March or September. You have to carry an umbrella if you visit the city during June since you can expect sudden thunder and rain. April can be very sunny, so pack your coolers and sunscreen. Pick your Coimbatore tour packages and get ready for a rollercoaster of traditions and action.
11 Tourist Places In Coimbatore That You Should Visit
Coimbatore is encompassed by serene and unmatchable beauty! It is one of the most popular hill stations in South India. With so many breathtaking attractions prevalent here, you would never want to head back home! One of the most popular things about Coimbatore is the Tamil cuisine it boasts of and the scrumptious active street food culture that leaves you craving for one more bite. Besides that, Coimbatore is filled with famous places to visit like art galleries, natural landscapes, historical sites, etc.
1. Monkey Falls – The Best Of Anamalais Hills Range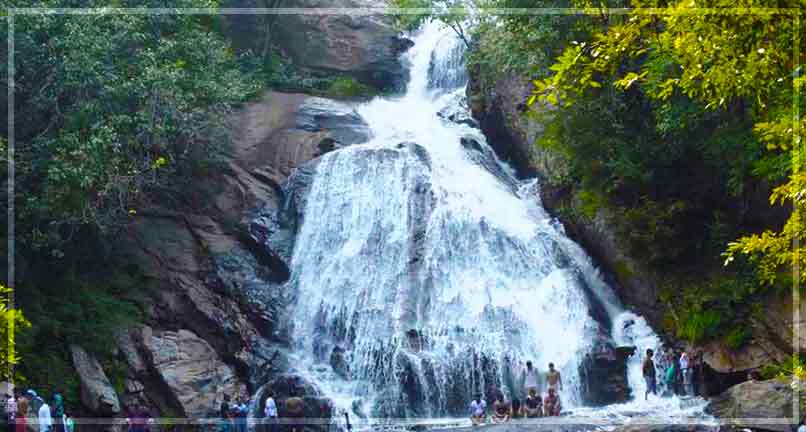 There are many waterfalls near Coimbatore, but Monkey falls will be in the top 10 places to visit in Coimbatore. The hustling sound of water and humming monkeys make the atmosphere more soothing. Trek along the monkey falls to explore a wide range of birds and wildlife.
Location: FX59+4MM, Coimbatore, Tamil Nadu 642101
Entry fee charges if any: INR 20
Popular places to visit nearby: Aliyar dam, Reservoir, Arivu Thirukovil.
2. Silent Valley National Park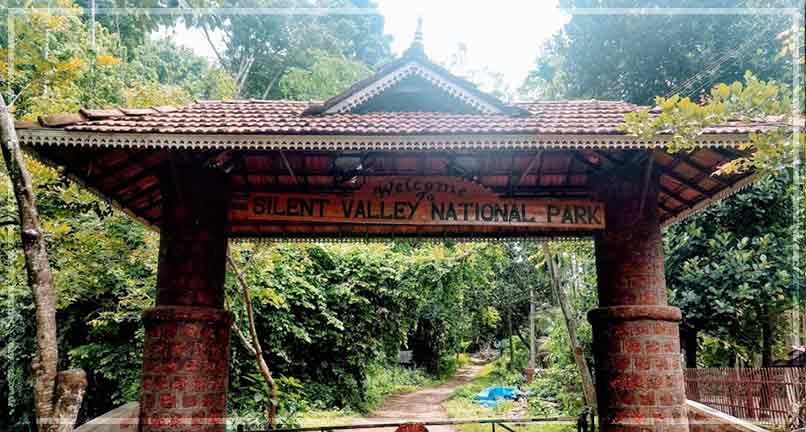 You can take a train to reach the beautiful valley from Coimbatore. Indira Gandhi inaugurated the park during the 1980s. It is located on the north side of Palakkad on Nilgiri hills. Silent Valley is an amazing picnic spot and the perfect Coimbatore location for a photoshoot. It represents the last rainforest of Kerala and you will be amazed on witnessing the variety of wildlife species, and flora & fauna here.
Location: Wildlife Warden, Silent Valley Division, Mannarkkad, Palakkad, Kerala 678582
Entry fee: INR 50
Popular places to visit nearby: Virgin Valley, Eco Park, Kanjirapuzha Dam
3. Malampuzha Dam & Gardens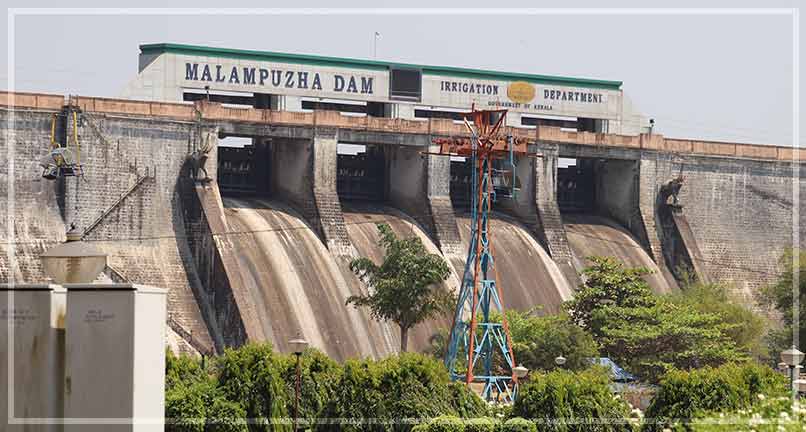 Malampuzha Dam is the perfect holiday destination to witness Coimbatore scenery and it is located around the ranges on top of River Malampuzha with tons of water and a serene view. The dam is almost 355 feet tall, covering 1,849 meters horizontally. The biggest dam took around 6 years to be constructed and was officially inaugurated in 1955.
Location: Malampuzha Dam, Kerala 678651
Entry fee charges if any: INR 20.
Popular places to visit nearby: We have many famous Coimbatore tourist places like aquariums, rock gardens, and waterfalls around the area.
4. Ketti Valley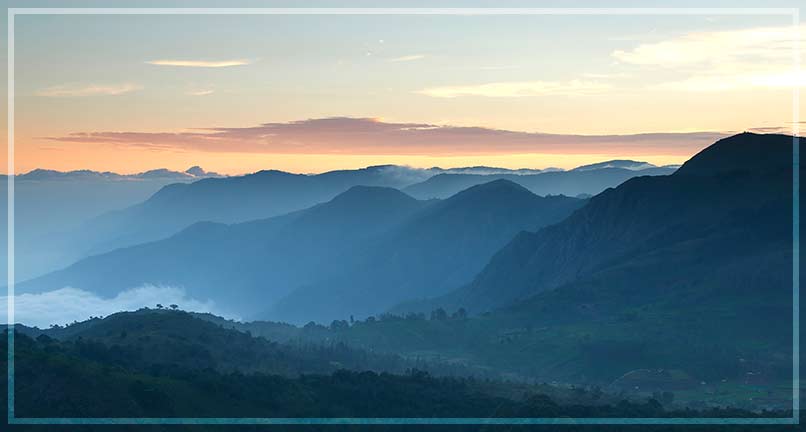 Ketti valley is a small little cozy place to spend your holidays after enjoying Coimbatore's beautiful places. It is nestled near the ranges of Nilgiris; hence the climate is very cold. The aroma from the tea gardens will lure you into the valley. The peaceful aura and the lush-green surroundings here would take away your heart with their perfection.
Location: Ketty Tamil Nadu 643215
Entry fee: INR 5, INR 15 binoculars
Popular places to visit nearby: Doddabetta Peak, Government Tea Garden Ooty
5. Black Thunder
Coimbatore is a dream destination for many people because of the most thrilling theme park, Black Thunder. The place has amazing rides for adults as well as kids. It truly is one of the best recreational facilities of Coimbatore. Kiddies pool, Wave pool, Dragon Coaster, and many other adventurous coasters are waiting for you at Black Thunder.
Location: Nagapattinam – Coimbatore – Gundlupet Hwy, Mettupalayam, Tamil Nadu 641305
Entry fee: The entry fee for the park will be INR 790 for adults and INR 690 for kids.
Popular places to visit nearby: Lamb's rock, Catherine waterfalls are nearby destinations where you can stop by before reaching Coimbatore city.
6. Nilgiri Biosphere Nature Park
It is a nature park that will let you get attached to exotic wildlife. You can spend at least an hour or two here soaking in nature. You can go on hikes and find new flora and fauna along the trails.
Location: Pioneer House, Avinashi Rd, Peelamedu, Tamil Nadu 641004
Entry fee for: Hiking charge INR 75, Adults INR 100, Kids above 5 year INR 50
Popular places to visit nearby: VOC Park, GD Naidu Museum, Sree Ayyappan Temple.
7. Palakkad Fort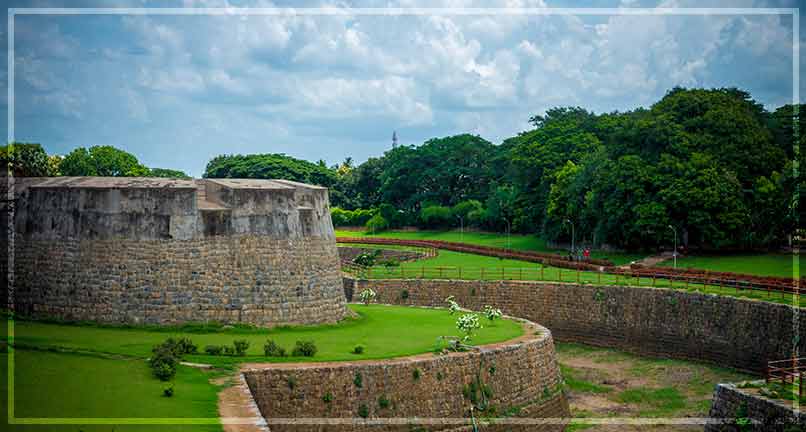 The Palakkad Fort is an amazing spot that will let you relive ancient times. The land area around the fort is filled with mushy green grass making it look like a palace. The exotic architectural marvel was built by Hyder Ali during the 17th century. The kids will love playing around the garden areas near the fort.
Location: Palakkad-Koduvayur, Thathamangalam-Meenakshipuram Highway, Kuthuparamba, Kunnathurmedu, Palakkad, Kerala 678001
Entry fee: Nil
Popular places to visit nearby: Parambikulam Tiger Reserve
8. Tiger Hill Cemetery
Tiger Hill Cemetery was a place used as a burial ground during ancient times. The place got its name because it was once an area where many tigers were roaming around. Nilgiris tea estates surround the cemetery, and in recent times it has become one of the well-known Coimbatore tourist places.
Location: Tiger Hill TanTea Factory Road, Coonoor.
Entry fee charges – Nil
Popular places to visit nearby: Doddabetta Peak, Boat House, Tn 43 Shop.
9. Seetharkundu Viewpoint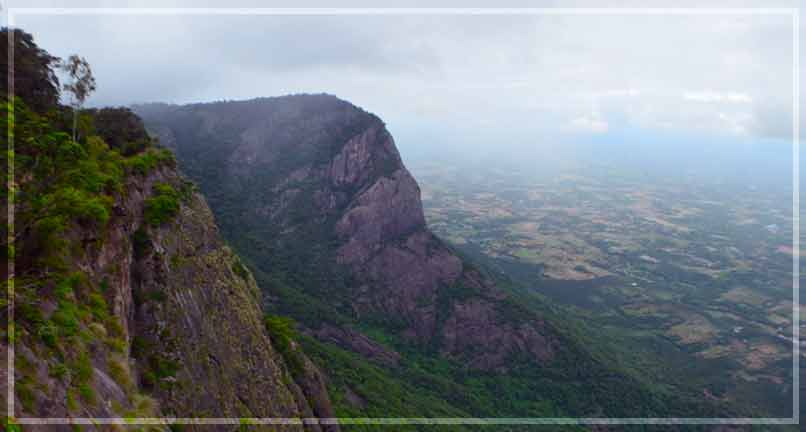 Seetharkundu Viewpoint is regarded amongst the Coimbatore famous places. The view from here will be mind-blowing. The dense forest is a home for wild monkeys and rare birds. The viewpoint from the cliff with a serene background will bring peace to your mind. The place is picturesque as well as cozy for a romantic stroll.
Location: Seetharkundu Viewpoint Path, Seethargundu Estate, Kollengode South, Kerala 678508
Entry fee: Nil
Popular places to visit nearby: Pothundi Dam, Tiger Reserve, Meenkara Dam.
10. Kodaikanal Lake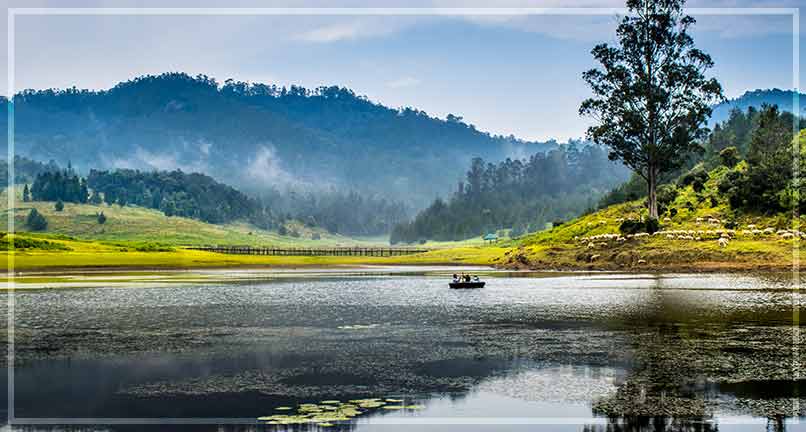 In Dindigul, we have a manmade Kodaikanal lake that attracts tourists from all over the world. The lake has boating facilities, and you can also cycle or go on horseback rides. Start wandering around the lush green ranges around the lake and enjoy the cherry blossoms and fresh fruits from street vendors.
Location: Kodaikanal, Dindigul district, Tamil Nadu
Entry fee: INR 70 for a two-seater and INR 140 for four-seaters.
Popular places to visit nearby: Bryant Park, Silver Cascade Falls, etc.
11. VOC Park & Zoo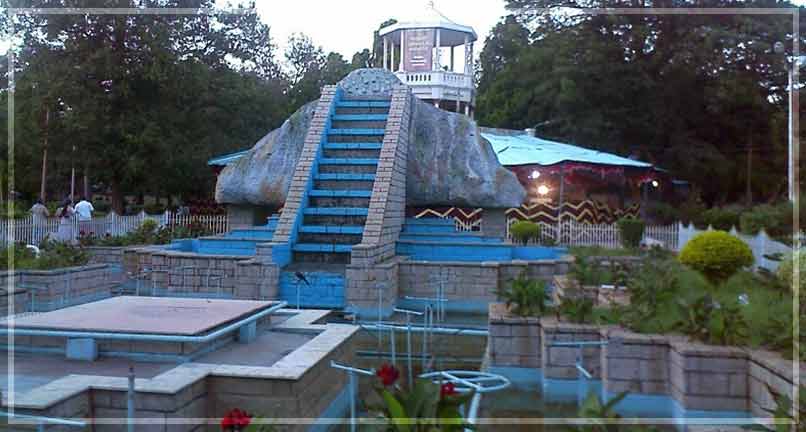 The VOC park is both an amusement park and also has a close connection to wildlife. The kids will love to spend time here and see the animals live in their habitat. More than 500+ animal species are wandering around the 4.5-acre park. The park was named after V O Chidambaram Pillai, the famous freedom fighter of India.
Location: 24, Jail Road, ATT Colony, Gopalapuram, Coimbatore, Tamil Nadu 641018
Entry fee charges if any: INR 3 for adults and INR 2 for kids
Popular places to visit nearby: Kovai Kondattam amusement park
Top 5 Religious Temples In Coimbatore
Coimbatore is basically the temple town of Tamil Nadu. The spectacular architectural designs and historic beliefs of the temples entice more travelers into the city. During Pongal and Navaratri times the pilgrim places in Coimbatore are lit with lamps, decorated with garlands and the view will make your jaw drop. Take a break from the bustle of city life and visit ancient temples like Balaji Temple, Anubhavi Subramaniar Temple, Amman Temple, etc and fall in love with all that this beautiful city has to offer. Make sure to add the beautiful temples to your itinerary because they surely come under Coimbatore's best places for tourism.
Eachanari Vinayagar Temple
Eachanari Vinayagar Temple is the most famous temple in Coimbatore dedicated to Lord Vinayaka. It is the calmest place to have peace of mind. The temple is devoted to Lord Vinayaga, the son of Lord Shiva and Parvathi. Many people come here to pray from far away, especially during festivities, and witness the aura and peaceful ambiance.
Famous For: Ganesh Chaturthi is the season when people pour in to get the blessing of the deity.
Located in: Pollachi Main Rd, Eachanari, Tamil Nadu 641021.
Arulmigu Maruthamalai Murugan Temple
Marudhamalai Hill Temple is famous for almighty Lord Muruga. It is believed that people who wish to have kids will be blessed with children if they set foot at this Murugan Temple. You will find many shops outside the Marudamalai Temple selling their traditional handlooms and handmade items.
Famous For: The temple is famous for Vaikasi Visakam and Shasti
Located in: Maruthamalai Sri Subrahmanya Swamy Temple Rd, Maruthamalai Adivaram, Coimbatore, Tamil Nadu 641046
Sree Ayyappan Temple
Sree Ayyappan Temple is mostly crowded during November and December because of the Karthigai festivities. The temple will be lit up with oil lights and will look very beautiful during karthigai deepam. You can stop by to explore the native traditions of Malayalis and the local celebrations.
Famous For: Makaravilakku Day, Nagarajas Pooja, Ashta Dravya Ganapathy Homam are auspicious days to visit Ayyappan Temple.
Located in: 143, Chinnasamy Naidu Rd, Siddhapudur, New Siddhapudur
Dhyanalinga Temple
Dhyanalinga Temple, which is devoted to Lord Shiva, has a majestic sculpture of the deity standing in the open air. It is very special to visit the temple during the Maha Shivaratri time when the festivities are at their peak. The tall statue of Linga will make you feel the presence of strong power over you. If you are in search of Coimbatore places to visit then undoubtedly add the temple to your list.
Famous For: The seven days of music, lights, and prayers during the Navratri season are very famous at Dhyanalinga Temple.
Located in: Periyar Nagar, Coimbatore.
Koniamman Temple
As the name says, the temple is solely built for Koniamman, situated near Poompuhar Nagar, Ukkadam. The local people regularly visit the temple on auspicious days like Friday and during Navaratri times. The Koniamman temple was built during the 11th century and is the most ancient temple in the city. The architecture and the style are unique and delicately designed. The dome itself has so much architectural work in it. So if you ever set foot in Coimbatore, make sure to visit the temple and get blessings.
Famous For: Koniamman Is the guardian of the city and celebrated with garlands and lights during the car festival.
Located in: Big Bazaar St, Poompuhar Nagar, Ukkadam, Coimbatore, Tamil Nadu 641001
FAQs
Q: Which food is very famous in Coimbatore?
Ans: The traditional south Indian roadside Dosa, putu, and Idly are delicious and famous in Coimbatore.
Q: What is the name of the airport in Coimbatore?
Ans: Peelamedu Airport is the actual name of Coimbatore International Airport, which is very close to the central city.
Q: Will winters be extreme in Coimbatore?
Ans: Winters will be moderate and bearable in the city since it is located in the southern terrains of India.
Q: Are there trains from Chennai to Coimbatore?
Ans: Yes, around 13 trains travel between Chennai and Coimbatore every day from morning till night.
Q: Which famous hill station is very close to Coimbatore?
Ans: Many hill stations are near the city, but the most famous Ooty or Nilgiri Hills is 86km away from Coimbatore.
MyTicketsToIndia is your travel buddy. From flying to staying, we are here for you. Let us know your destination. We will make sure you book everything in a jiffy and have a fantastic vacation this season.
Girish Sharma is the CEO of a leading travel company named Myticketstoindia, established in 2012. Being a versed travel expert since 12 years, he shares his peerless voyage expeditions along with interesting travel destination ideas and news updates for the travelaholics across the globe. He is the member of TAAI, Travel Agent Association Of India and his firm has got recognized with the reputed IATA accreditation and became the Inbound Flight Booking Portal of the Year. Loyalty & honesty towards the clients and vendors, have always been the key behind his successful walk of life.. read more