Famous Destinations That You Must Visit While You Are In Goa
Posted on Tuesday, September 14th, 2021 by MTI Team
About Goa
Sandy beaches, Gushing beautiful waterfalls, popular tourist attractions, and a plethora of adventurous activities combine it all together; and you will find this pocket-sized paradise Goa. Located on the west coast of India, Goa city is a stunning kaleidoscopic blend of Portuguese and Indian culture. The sunshine state has gained a lot of fame all around the world, especially amongst foreign tourists. With easy-going-vibes, fully entertaining destinations, Goa Location offers you to enjoy a vacation in a perfect laid-back lifestyle. This beach city also flaunts beautiful architecture, tempting seafood, and bustling nightlife. In short, Goa scenery offers something for everyone and has truly all the perfect ingredients for a ravishing holiday trip with family or friends.
Here is a list of the top 7 famous tourist destinations in Goa
With golden sand beaches, beautiful churches, and trees touching the sky, Goa is one of India's most bustling urban destinations. There are a plethora of popular places to visit in Goa that will surely rejuvenate you.
1. Aguada Fort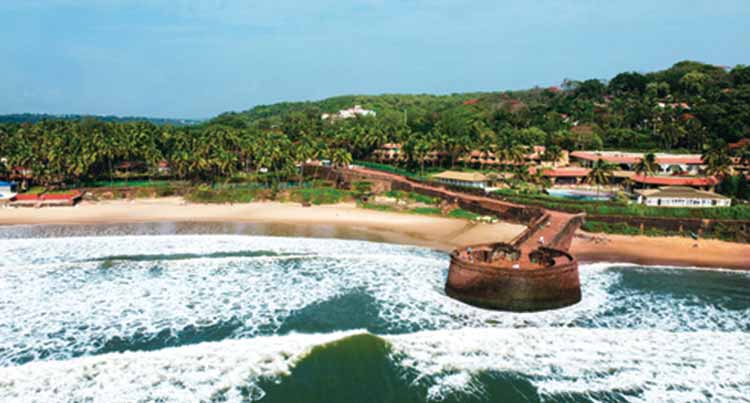 Fort Aguada is a 17th-century Portuguese fort located on Sinquerim Beach. It is one of the most loved Goa tourist places. The main highlight of the fort is its four-story lighthouse which offers stunning sunset views from the top. You can hire cabs or motorbikes on a rental basis to reach the fort.
Timings: 9:30 am to 6:00 pm
Entry Fee: Free
2. Reis Magos Fort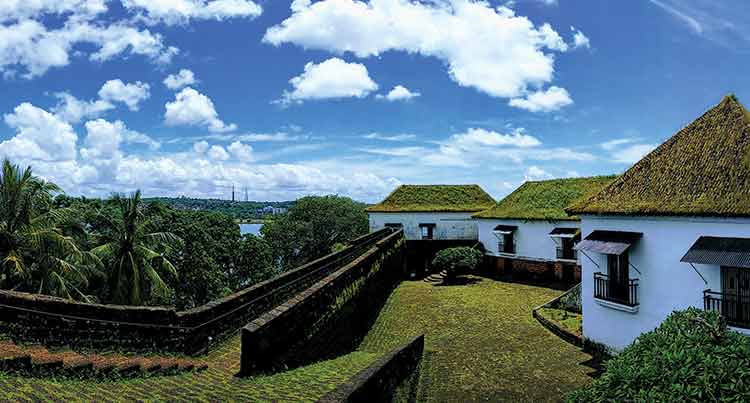 If history fascinates you, then a visit to Reis Magos Fort is perfect for you. It is amongst the top Goa famous places and has been located here for 460 years. Reis Magos Fort served as one of the first base stations for Portuguese rulers. Now, the fort functions as a cultural city center for Goa. As the fort is located in North Goa, you can book a cab or bike to reach the location.
Timings: 9:30 am to 5:00 pm
Entry Fees: Free
3. Chapora Fort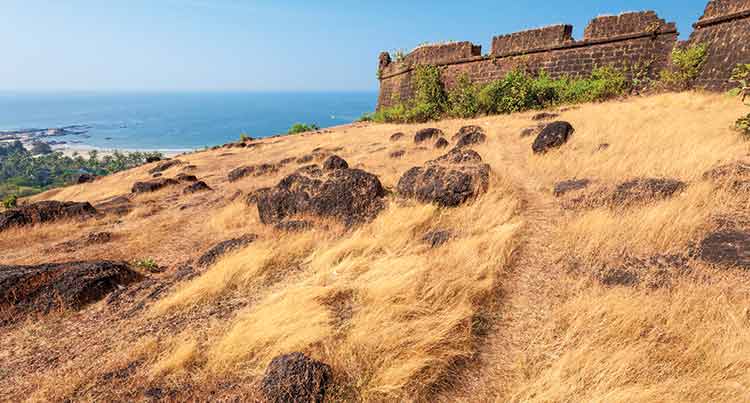 If you are a Dil Chahta Hai movie fan, then you would surely remember Chapora Fort. Located high above the Chapora River, Chapora Fort is one of the most top-rated Goa famous places to be in. It is truly an integral part of Goa's rich heritage. The fort offers mesmerizing views of blue water and sandy stretch all around. It is located quite close to Vagator beach so you can walk your way down as well.
Timings: 24×7
Entry Fees: Free
4. Se Cathedral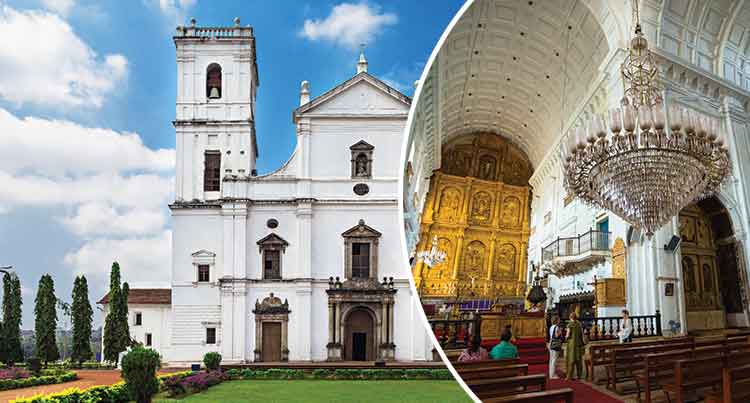 Se Cathedral is one of the top-rated Goa tourist places and welcomes new travelers every day. It is the most imposing church of Old Gosa and offers sheer grandeur. The Se Cathedral was built to commemorate the victory of Afonso Albuquerque. Here you must see the existing bell tower that still has the same golden bell.
Timings: 7:30 am to 6: 00 Pm
Entry Fees: Free
5. Cotigao Wildlife Sanctuary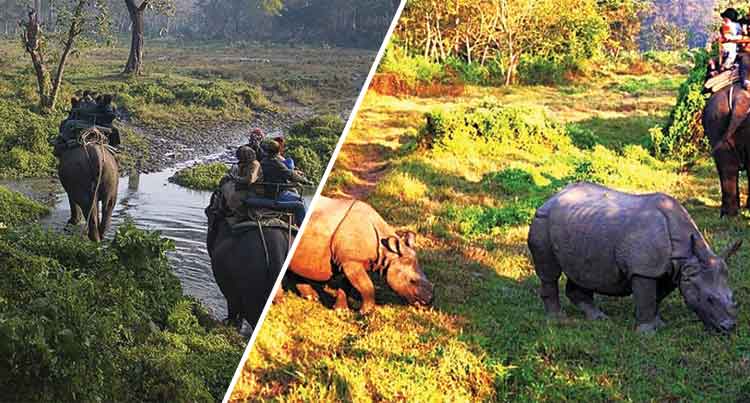 Nestled beautifully in the Western Ghats, Cotigao Wildlife Sanctuary is amongst the top Goa beautiful places to visit. The sanctuary is best known for its delicate ecosystem. The dense and lush green forest areas give you an insight into the varied shades of green. If you are someone who is attracted to natural green colors, then do enjoy the numerous walks and treks around the wildlife sanctuary.
Timings: 7:30 am to 5: 30 Pm
Entry Fees: INR 20 For adults.
6. Basilica Of Bom Jesus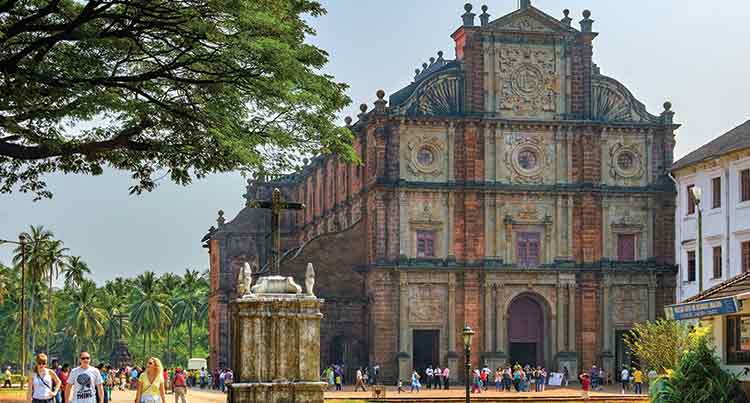 The very famous Basilica de Bom Jesus church of Goa is one of a kind in India. It is known for its exemplary baroque architecture and was built in the 16th century. The church is located in Old Goa and is one of the oldest churches in India. It is also declared as a World Heritage Site by UNESCO.
Timings: 10:30 am to 6:30 pm
Entry Fees: Free
7. Bondla Wildlife Sanctuary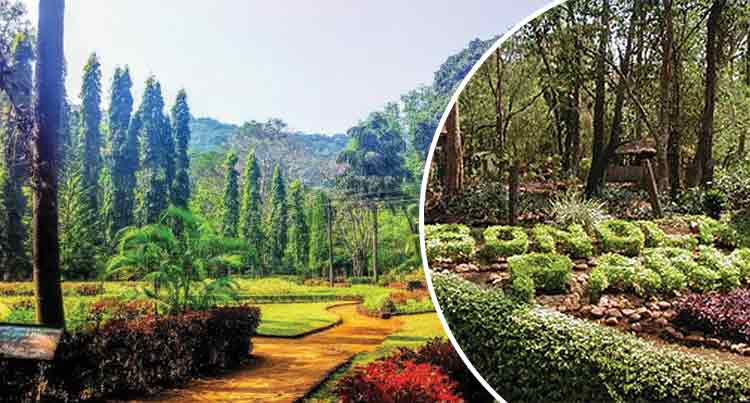 Bondla Wildlife Sanctuary is one of the smallest wildlife sanctuaries in Goa but is one of the finest and beautiful places to visit in Goa. The sanctuary is set amidst the lush green western ghats and will offer you a wide range of wildlife species. There is also a zoological park, botanical, and rose garden inside the wildlife sanctuary. It is indeed one of the best spots to enjoy a natural ambiance.
Timings: 8:00 am to 6:00 pm
Entry Fees: INR 10 For adults INR 5 for children
5 Beautiful Beaches To Explore In Goa
Goa might be one of the smallest states of India, but there is no shortage of beautiful places to visit in Goa. The city has some of the cleanest and most famous beaches that attract tourists all around the year.
1. Arambol Beach
If you are planning a budget Goa trip, then Arambol Beach is a paradise for budget travelers. It is the northernmost beach in Goa and offers superb beach vibes in the most reasonable ways. When it comes to budget-friendly vacations with friends or family, Arambol could be your best option. Paragliding, banana rides are the most famous and safe activities here.
Location: North Goa, Goa, India
2. Anjuna Beach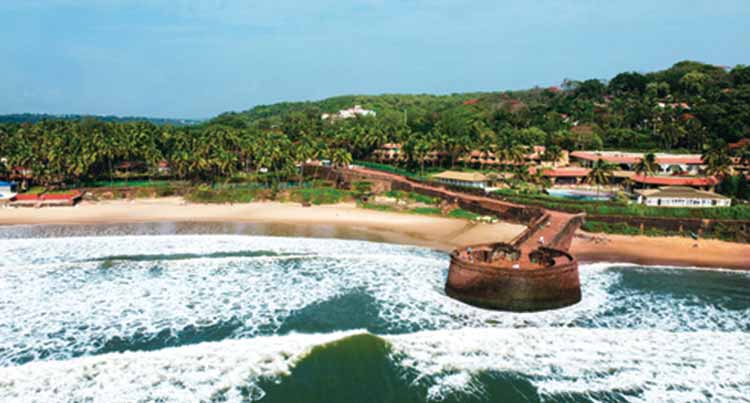 Anjuna Beach is one of the top tourist places to visit in Goa. It is best known for its swaying palm trees and vast stretch of sand. Anjuna beach is also one of the cleanest beaches in Goa and is famous for its natural habitat, which imparts a different appearance to this beach. Enjoy wild rave parties with trance music in the best form at Anjuna beach, and don't forget to shop from the Anjuna market area.
Location: North Goa, Goa, India
3. Baga Beach
Baga Beach is one of the most popular beaches in Goa and is closely located in Morjim Beach. This beach showcases a different atmosphere and offers vibrant vibes. Here you will find some of the best beachside restaurants and welcoming beach shacks all around. Baga Beach is ideal for enjoying speed boat rides, jet skiing and night market shopping.
Location: Bardez, Goa, India
4. Butterfly Beach
The Butterfly Beach in Goa is truly the best Goa tourist place to be in. It is a hidden beauty that is now turning into a famous spot. Away from the crowd of tourists, Butterfly Beach is home to numerous butterflies and tranquil beach vibes. If you are a sunset person and admire nature, then Butterfly Beach is the best choice available.
Location: North of Palolem Beach
5. Calangute Beach
If you are looking for Goa famous places to visit, then Calangute Beach is the best place to be EnTitled as the "Queen of Beaches," Calangute Beach offers an amazing experience to its visitors. through its serene views, amazing water sports activities, and best eateries. Here you can also enjoy banana rides, snorkeling, sailing, and shopaholics can shop for souvenirs and handicrafts from the flea markets.
Location: Calangute Beach, North Goa, Goa 403516
Also Read: Popular Landmarks To Explore in Goa
3 Attractive Places To Enjoy Meal With A View In Goa
1. Antares, Vagator
Antares is amongst the top tourist's favourite restaurants in Goa. Here you can find the most refreshing cocktails, sunset rituals, and live music by international artists. This restaurant is quite classy and sophisticated, making it one of Goa's best restaurants.
Famous Food: Sangria, Calamari, Risotto, Mojito, Sea food.
Location: Small Vagator Beach, Vagator, Goa
Price For Two: INR 2000
2. Marbella Beach Restaurant
Marbella Beach Restaurant is one place that totally redefines the beach dining experience. The relishing and ticking food speak themselves the entire story. Looking for a fine-dining experience with Cabana beds? If yes, then Marbella fulfils your wish in the best way. Not just that, it offers visitors some more surprises you won't see coming.
Famous Food: Pizzas, Butter Chicken, Garlic Naan
Location: Gawdewada, Morjim beach road, Arambol, Goa
Price For Two: INR 1200
3. Thalassa Restaurant
Located beautifully on a hilltop, Thalassa Restaurant is the best place to enjoy a heartfelt lunch with picturesque Vagator beach views. It is the best restaurant in Goa and offers mouth-drooling Greek food and the best sunset views in all of Goa.
Famous food: meat platter, mocktails, pizzas, chocolate cake
Location: Small Vagator, Ozran, Vagator, Goa
Price for Two: INR 1500
FAQs
Q: Which are some of the most popular yet secluded beaches of Goa?
Ans: Some of the most secret beaches of Goa are Kakolem Beach, Baina Beach, Bambolim Beach, Sunset Beach, Betul beach, and Ashwem Beach.
Q: What are some of the most beautiful spots that I can visit during my Goa trip?
Ans: You can include these beautiful spots in your Goa tour packages like Cola Beach, Keri Beach, Dudhsagar Waterfalls, Salim Ali Bird Sanctuary, and Chorao Island.
Q: Can I plan my Goa trip during the summer season?
Ans: Yes, you can plan your trip to Goa any time of the year. However, the true beauty of Goa scenery is best available during the winter season.
Q: What should I wear to wander around Goa tourist places comfortably?
Ans: Goa exhibits relaxing and comfortable vacation vibes. So one can wear short dresses, hats, shorts, t-shirts and all of the summer wardrobe.
Q: How many days are enough to explore all of Goa's famous places?
Ans: While no fixed days are enough to explore the best places to visit in Goa. But a seven-day long trip would be enough to cover Goa's beautiful places at once.
MyTicketsToIndia is a prominent online travel agency that offers travelers a pocket-friendly escape to Goa with its affordable Goa tourism packages. In addition to this, you can also book your flights to Goa at the lowest possible prices with them. So it's time to make your dream Goa trip true and get done with your bookings with them.
Girish Sharma is the CEO of a leading travel company named Myticketstoindia, established in 2012. Being a versed travel expert since 12 years, he shares his peerless voyage expeditions along with interesting travel destination ideas and news updates for the travelaholics across the globe. He is the member of TAAI, Travel Agent Association Of India and his firm has got recognized with the reputed IATA accreditation and became the Inbound Flight Booking Portal of the Year. Loyalty & honesty towards the clients and vendors, have always been the key behind his successful walk of life.. read more