Top 5 Places To Visit in Kochi & Tourist Attractions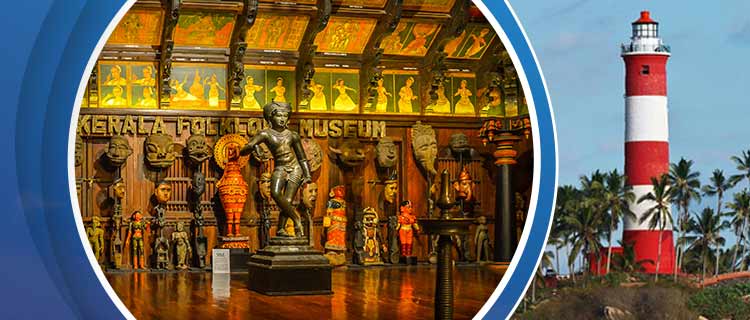 Posted on Thursday, September 16th, 2021 by MTI Team
About Cochin
Also titled "Queen of Arabian Sea," Cochin city offers you numerous experiences and captivating attractions that are enough to take your breath away. It is a lovely seaside city beautifully flanked by the Western Ghats on the east and the Arabian Sea on the west. It is also said that no trip to Kerala is complete without a visit to Cochin. From beautiful beaches, spice estates, tea plantations to hot steaming idlis, appams, and vibrant Kathakali performances, Cochin offers it all and is a major attraction of Kerala. In short, Cochin has a different signature that stands out due to its inspiring amalgamation of history and tradition with modernization. After your Cochin trip, be prepared to leave with a bag full of beautiful memories.
5 Top-Rated Tourist Places To Visit In Cochin
Undoubtedly, Cochin city has innumerable places to visit which boast nature, history, luxury, and adventure all at once. All these attractions and unspoiled natural beauty of Cochin attract thousands of visitors every year and make this city worth a visit.
1. Kerala Folklore Museum
Kerala Folklore Museum is amongst the Cochin best places to visit. This museum is dedicated to folk art, traditional art, tribal art, history, and culture of South India. It also consists of some rare artifacts like Sri Guruvayupuran, Lord Brahma, and Goddess Saraswathi's marriage, watercolor on paper, etc. It is a must-visit place for all the knowledge seekers who are interested in history and culture studies.
Location: Pandit Karuppan Road, Thevara Ferry Road, Kochi
Timings: 9:00 Am to 6:00 Pm
Entry Fees: INR 50 For Students, INR 100 for Adults
2. Edappally Church Complex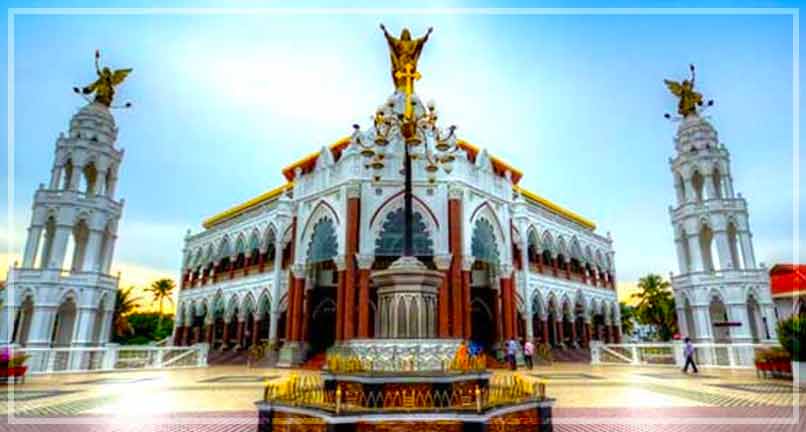 The very famous Edappally Church complex dates back to the 14th century. It is a famous tourist spot in Kochi and is visited by most of the tourists in the city. Today, the grand church boasts ethereal beauty that surpasses time and space and offers a holistic experience to every traveler. The small church inside the complex is still preserved and is a must-visit for all art lovers for its style of architecture and interiors.
Location: Edappally Rd, Ernakulam, Kerala
Timings: 5:30 Am to 8:30 Pm
Entry Fees: Not applicable
3. Santa Cruz Cathedral Basilica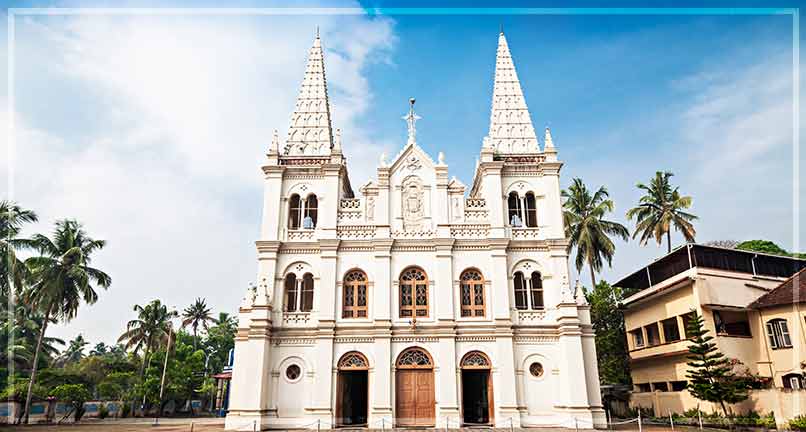 Santa Cruz Cathedral Basilica is one of the 8 basilicas in Kerala. It is amongst Kochi's beautiful places to visit and is also one of the most visited tourist places in Cochin. The construction of this Basilica is in gothic style and has a unique architectural grandeur. The church's main altar is painted by the most famous Italian Painter and is surely the best thing to see there.
Location: Bastian St, Fort Nagar, Fort Cochin, Kochi
Timings: Monday to Saturday (7:00 Am to 6:30 Pm)
Entry Fees: None
4. Mattancherry Palace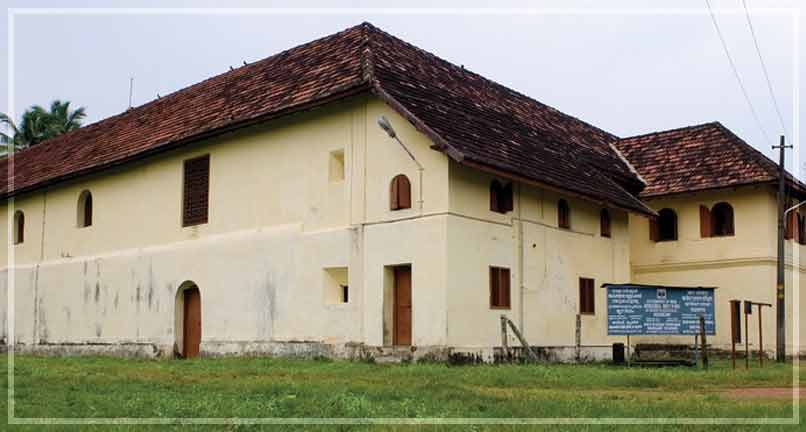 Mattancherry Palace is a Portuguese palace, also known as Dutch palace, is amongst the best Cochin tourist places because of its historical relevance and Portuguese architecture. This famous quadrangular palace was designed in Kerala Nalukettu style. The flooring of Mattancherry palace is one of the best things to see here, along with various murals painted in rich colors of tempura style.
Location: Mattancherry, Cochin
Timings: Monday to Friday: 9:45 Am to 1;00 Pm and 2:00 Pm to 4:45 Pm
Entry Fees: INR 2 Per adult and free entry for children below 15 years.
5. Mangalavanam Bird Sanctuary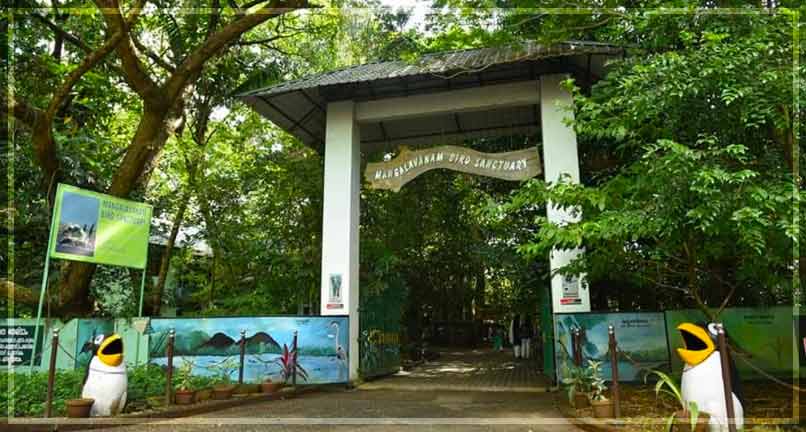 Mangalavanam Bird Sanctuary is an ecologically sensitive area at the heart of Koch. It is spread amidst 2.74 hectares of land and is a popular spot for many migratory birds. All different types of birds flock to this place during the migratory season. The rich flora and fauna of the bird sanctuary entice all nature-loving travelers and environmentalists.
Location: High Ct Rd, Ayyappankavy, Cochin
Timings: 10:00 Am to 5:00 Pm
5 Best Traditional Food Dishes To Try In Cochin
Besides the historical significance, natural delights, and many tourist attractions, one thing that sets apart Kochi is its unique food scenes. There is a lot to the city's food culture and can be best explored only if you try the famous culinary dishes.
1. Puttu Kada
Puttu Kada is one of the most popular dishes in Cochin. It is a famous breakfast dish admired by the Malayali population. It includes ground rice, layered with coconut shreddings, and Kadala curry, which comprises black chickpeas cooked in roasted coconut gravy. This dish is a must-try if you are visiting Cochin for the first time.
2. Thattu Dosa
Thattu Dosa is not your average dosa and is a thicker version of the same. It is doused in ghee and a spicy masala filling accompanied by chammanthi (chutney). It will fill your heart and stomach in the best ways. Entire Cochin Street is filled with Thattu dosa vendors, and you can try it any time of the day.
Where To Eat: Pushcarts, vendors in the market area.
3. Pazham Pori and Beef Curry
If you have ever been to South India, you might have heard of Pazham Pori. It is perhaps one of the most loved snacks in the city. An equivalent dish to bhaji is made using Nendran bananas. In Cochin, you will find it along with delicious beef curry. Many tourists who visit Cochin do include trying this dish in their travel itinerary.
Where To Eat: Sri Muruga Café
4. Kulukki Sarbath
According to the locals of Cochin, Kulukki Sabbath is their gift to the world. It is a local lemonade made with a twist of khus-khus seeds. The seller vigorously shakes it before selling it to the visitor. The unique taste and flavor of this sarbath make it a refreshing drink for anyone on a hot summer day.
5. Meen Molagita Curry
This dish has the potential to become the favorite dish for all the visitors who love seafood. It is a local delicacy of Cochin city that you won't find anywhere else in the world. It is mainly a fish curry where the gravy is made up of chilies and coconut milk. Sometimes people head for a Cochin trip, especially to try out Meen Molagita curry.
Where To Eat: Any local restaurant in Cochin
Best Places To Stay In Cochin
Cochin offers several accommodation options that include a dense collection of domestic and international chains of hotels. Travelers can choose their accommodation according to their budget requirements as there is no dearth of hotels in cochin.
1. Radisson Blu Kochi
If you want to stay around Kochi's beautiful places, then Radisson Blu Kochi could be the ideal accommodation for you. It is located in the heart of Cochin city and provides a gym and spa-like facilities. The hotel also offers free access to parking and wifi throughout its hotel prominence.
Price: INR 2600
Address: SA Road, Elamkulam Junction, Kadavantara, Cochin
2. Flora Airport Hotel and Convention Centre
Flora Airport Hotel and convention center is located just 100 meters away from Cochin International Airport. The hotel offers an outdoor pool, spa sessions, and a fitness center. All the rooms are air-conditioned, and room service offers top-notch services. Many of Cochin's best places to explore are located very close to this hotel.
Price: INR 3,300
Address: Opp Cochin International Airport, Nedumbassery, Nayathodu
3. Taj Malabar Resort & Spa, Cochin
Taj Malabar Resort has a beautiful blending of colonial charm and modern design. This 5-star accommodation offers landscaped pool, 24 hours fitness center, and a beautiful overlooking Cochin harbor. It is located very close to the main Ernakulum town area, and the hotel also offers shuttle services.
Price: INR 5,850
Address: Willingdon Island, Cochin, India
4. Forte Kochi
Forte Kochi boasts a stylish and beautiful location where you can avail all the high-end facilities. This luxurious hotel stay is close to all the best tourist places to visit in Kochi. All the rooms come with superb views, wifi, and 24×7 room service. All the visitors love the food of this hotel. The fascinating attraction of the Forte Kochi Hotel is the Fort Kochi Beach.
Price: 5,000
Address: 1/373 Princess Street Fort Kochi, Cochin
FAQs
Q: What are some of the most beautiful waterfalls to see in Cochin?
Ans: Cochin is truly a paradise for waterfalls. The most beautiful waterfalls you can see in Cochin are Cheeyappa Waterfalls, Rainbow Waterfalls, Attukal Waterfalls, Athirapally waterfalls, Areekkal Waterfalls, and Valara Waterfalls.
Q: How many temples are there in Cochin?
Ans: There are plenty of temples in Cochin. And some of the most famous temples include Sri Krishna Temple, Chottanikkara Temple, Sri Vallabha Temple, and Mahadeva Temple. All these temples boast spectacular architecture, which makes them one of the ideal Kochi tourist places.
Q: Where can I see Cochin scenery at its best?
Ans: You can spot the true Cochin beauty at its beautiful range of beaches. Some of the stunning beaches you must visit are Cherai Beach, Andhakaranazhi Beach, and Veeranpuzha Beach. The sunset views, dense forests around the beaches are no less than a visual treat to your eyes.
Q: What is the main specialty of Cochin scenery?
Ans: As Cochin is known as the "Queen of Arabian Sea," it flaunts the world's finest natural harbors. From beaches to backwaters to being the center of the world spice trade, Cochin is truly a special city of South India.
Q: How many days are enough to visit all of Cochin's famous places?
Ans: If it's about just traveling within the Cochin city, then 3 to 4 days will be ideal for exploring all of its popular and major attractions.
MyTicketsToIndia is one of the top-rated online travel agencies that is helping travelers with affordable flights to Cochin and economical Cochin tour packages. If you are also planning a Cochin trip, then do contact the travel experts of MyTicketsToIndia. They promise you nothing but the best travel arrangements for your vacation. So, get in touch with their travel experts today and relish a captivating travel experience.
Popular USA To Kochi Routes
ORD To COK Flights
DFW To COK Flights
IAH To COK Flights
JFK To COK Flights
SFO To COK Flights
Priyanka Jadhav is a travel writer, who is inclined to explore different cultures and countries. When she is not writing, she is either reading fiction novels or surfing the internet for the next best place to add to her bucket list. Her interests piqued at a young age when she traveled across India and witnessed a variety of cultures, languages, foods, and people. If you're craving for an adrenaline rush, or need an instant travel update - Priyanka has a way with words to help you in every aspect possible. Bring quirky articles and the latest travel updates your way through MyTicketsToIndia, she aims to provide travelers with the necessary information possible.