8 Tourist Places to Visit in Kolkata to Discover the City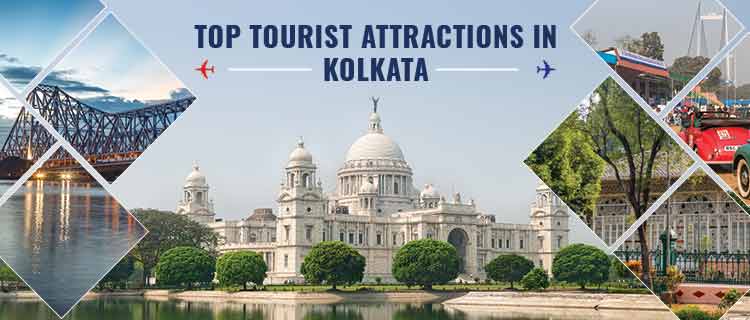 Posted on Tuesday, September 21st, 2021 by MTI Team
About Kolkata
Want to know what a fusion of calm chaos feels like? If yes, then wait no more and start heading towards Kolkata. It is a city of fun and attraction. It is also the capital of West Bengal. The nightlife at Kolkata is always at its best with its glimmering lights and 24 hours party places. Though the city is crowded and always busy, nature is still fresh, undisturbed, and scenic, with many historical monuments like Victoria Memorial. Book your Kolkata tour packages right now to dive deep into the cultural and royal heritage of the city. Whether you are a historical buff or a foodie, the City of Joy is your ideal destination for the best of all. Rabindranath Tagore, the prodigy of India, is from the magisterial city. Make your plans accordingly because Kolkata has so many mouth-watering street foods and several Kolkata beautiful places waiting just for you.
How to reach Kolkata
By Air: USA to Kolkata Flights operate from and to the Netaji Subhash Chandra Bose International Airport connecting almost every nook and corner of the world. 
By Train: Howrah and Sealdah are the major railway stations in Kolkata. You can easily book cabs at the station. From Howrah, you can also choose to commute through ferries. 
By Car/bus/bike: NH19, the major highway that connects even the capital of India. Road travel can be more cost-efficient and fun. 
Best time to visit
October to February will be the best months to visit Kolkata city. During monsoon time, it will not be very convenient to enjoy the Kolkata scenery. The city will be very bright and colorful during Durga Pooja, so tourists love traveling during this time. Discuss with your travel agent and choose the time that matches your schedule perfectly to explore the Kolkata beauty at its best.
Top 8 must-visit locations in Kolkata
Kolkata's beauty is always prevalent at its height. The whole city has an old-world charm that you must have read about in fiction novels. The overall charm of Kolkata will leave you astounded. There are many commendable Kolkata's best places. Make sure each one of the major tourist attractions is included in your itinerary.
1. Fort William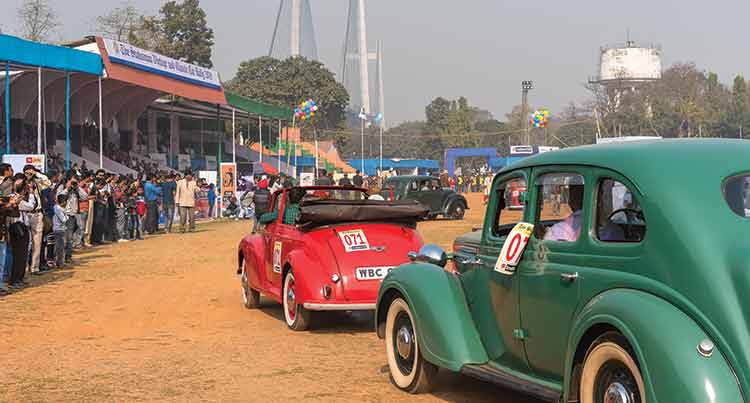 Along the bank of the Hooghly river, you will find the majestic Fort William. The garden around the fort and the view from the arched windows is marvelous, making it amongst the best places to visit in Kolkata. Fort William is considered an architectural marvel hailing from the 16th century.
Location: Maidan, Fort William, Hastings, Kolkata, West Bengal 700021
Entry fee: No
Timings: 10 AM to 5:30 PM
The specialty of this place: It can accommodate even 1000+ comrades at a time.
2. Howrah Bridge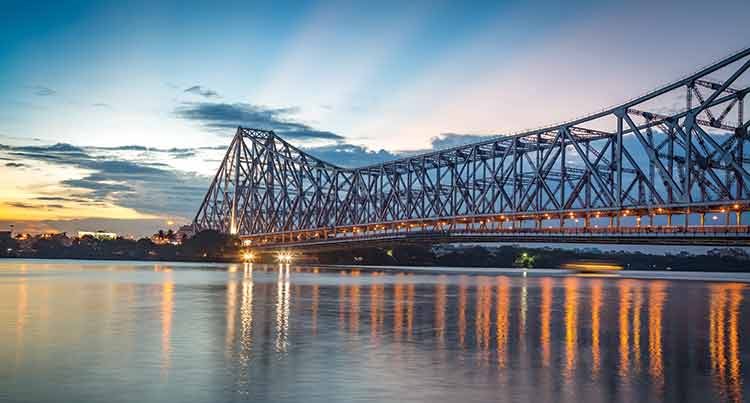 The Howrah Bridge is built across the river Hooghly, and it helps innumerable vehicles to reach Kolkata from Howrah. When you look at the bridge at night, you will just fall in love with what you see. You can also take the ferry to see the bridge close by.
Location: Howrah, West Bengal 700001
Entry fee: Nill
Timings: 24×7
The specialty of this place: The unique cantilever bridge is the world's longest.
3. Victoria Memorial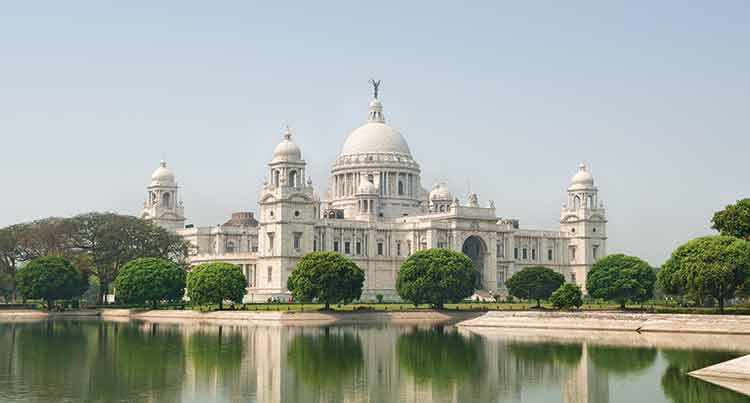 The style of architecture and the location of the memorial makes it very attractive and entices more tourists. The Sound and Light show in the evenings is enjoyed by kids. Especially the night lights on the walls make the memorial look more lively and authentic. The massive Victoria Memorial is surely a treat for the beholder's eyes.
Location: Victoria Memorial Hall, 1, Queens Way, Maidan, Kolkata, West Bengal 700071
Entry fee for: Indians INR 10 and foreigners INR 200, however the garden fees is INR 20.
Timings: 5:30 AM to 6:15 PM
The specialty of this place: The stunning memorial built to celebrate the queen's rule for more than 25 years.
4. Marble Palace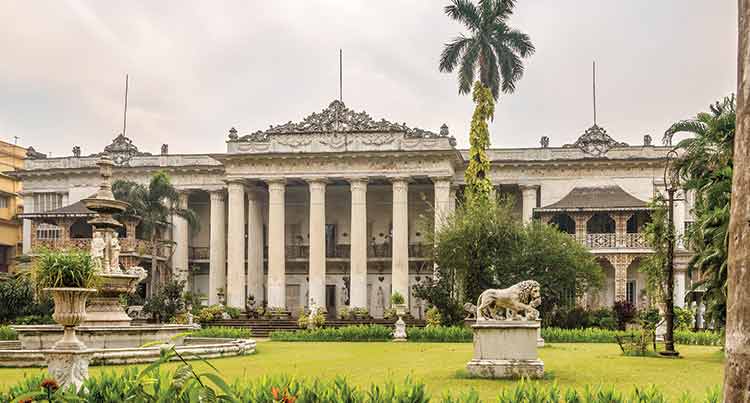 The Marble Palace was built during the 18th century by the renowned Rajendra Mallick and is a heritage building. It is the perfect spot to get inspired by marble architectural style and walk through the famous collections of Reuben. The majestic structure is one of the exquisite collections of Kolkata one should must-visit. Rajendra Mallick's descendants still reside here.
Location: 46, Opp Ram Mandir, Muktaram Babu Street, Jorasanko, Kolkata, West Bengal, 700007, India
Entry fee: Nil
Timings: 10 AM to 4 PM except on Mondays and Thursdays.
Specialty for this place: The famous art pieces of Reynolds, Van Gogh, and many more artists are displayed at the palace.
5. Tagore's House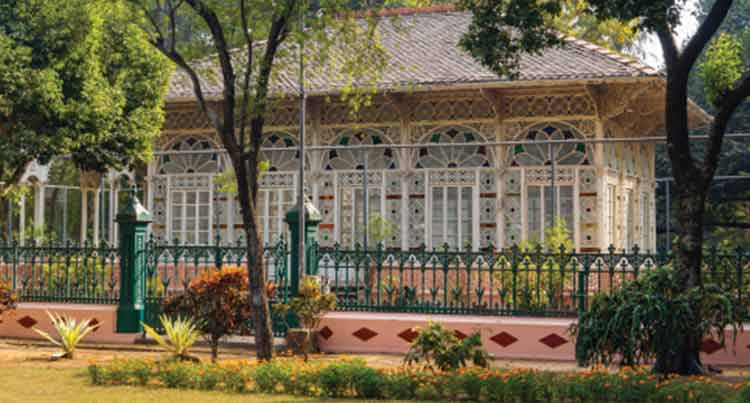 In North Kolkata, at Jorasanko, the ancestral house of Tagore is now amongst the most famous Kolkata places to visit. Jorasanko Thakur Bari is another name for the iconic heritage site. More than 700 paintings and historical works of Tagore's collection of masterpieces are displayed in the Museum. Make a stop during the evenings to enjoy the light music show at the recognized Indian Museum.
Location: Ganesh Talkies, 267, Rabindra Sarani, Singhi Bagan, Jorasanko, Kolkata, West Bengal 700007.
Entry fee Foreigners: INR 50
Indians Adults: INR 10
Students: INR 5
Photography: INR 50
Light and sound show: INR 10
Timings: 10:30 AM to 4:30 PM except on Mondays.
Specialty for this place: The most famous pieces of literature by Tagore were beautifully written in this prestigious house.
6. Rabindra Sarobar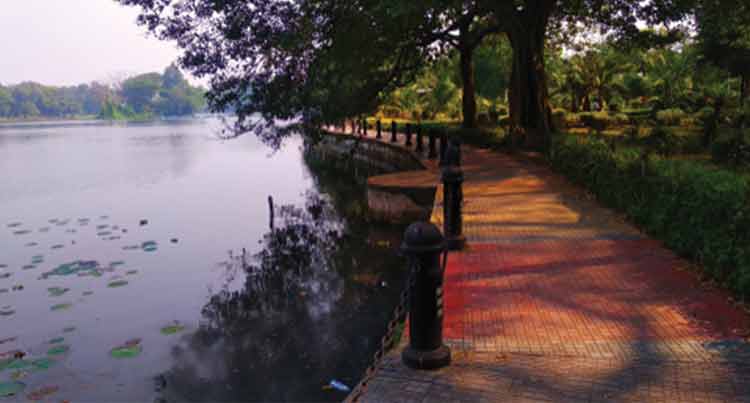 In the olden days, the place was known as Dhakuria Lake. It is an ideal picnic spot loved by adults and kids. Victoria Memorial Hall and Birla Temple are the nearby attractions where you can stop by after going on the ferry ride in the lake. This lake has also been regarded as the 'National Lake' since the year 1977.
Location: South Kolkata, the Indian state of West Bengal
Entry fee: NIL
Timings: 6 AM to 6 PM
Specialty for this place: The Rabindra Sarobar is an artificial lake and home to various bird species from Russia and Siberia.
7. Alipore Zoo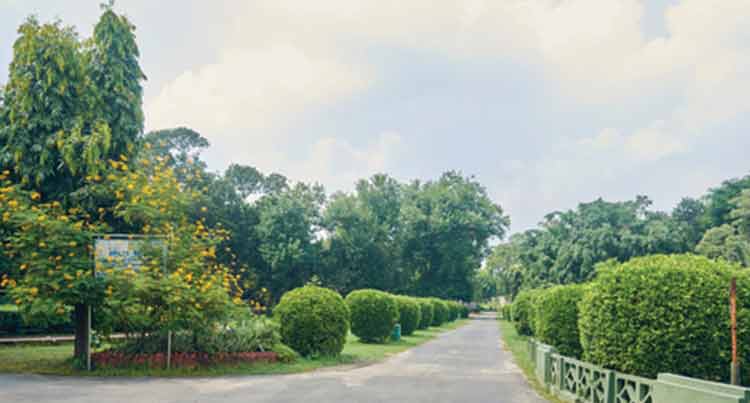 Alipore Zoological Gardens is famous among the tourists visiting Kolkata because of the wide range of animals roaming around in their habitat. It is the most visited zoological park in the north Indian cities. The zoo covers almost 46.5 acres holding more than 100+ varieties of flora and fauna species.
Location: 2, Alipore Rd, Alipore Zoological Garden, Alipore, Kolkata, West Bengal 700027.
Entry fee: Children below above five years: INR 10 & Adults: INR 25
Timings: 9:00 AM to 5:00 PM except on Thursdays.
Specialty for this place: The 250-year-old Adwaita tortoise once lived here and lured people from many parts of the world.
8. Birla Mandir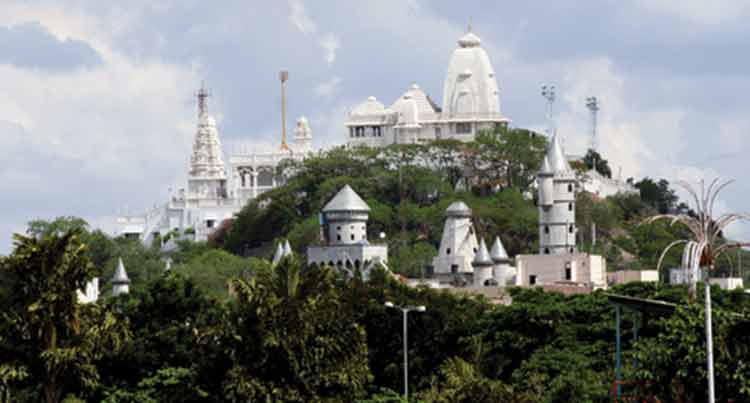 The Shrine is devoted to auspicious gods Krishna and Radha, the most epic couples. The marble interiors and the power of the deities. The unique style of the temple is the silver and glass effects on the pillars and walls. Devotes from all over the world stand in line for their turn to get their blessings from the divinity, a major attraction of Kolkata.
Location: 29, Ashutosh Chowdary Ave, Ballygunge, Kolkata, West Bengal 700019.
Entry fee: Nil
Timings: 5:30 AM to 11:00 AM and 4:30 PM to 9:00 PM
Specialty for this place: The temple is light with lamps, celebrated and crowded during the Janmashtami festival.
5 Delicious fish eateries you should try in Kolkata
Kolkata has always proved to be a delight for every foodie. It is because there are so many lip-smacking cuisines to try here. If you wish to know more about Kolkata through its food, then you should definitely check out the array of food stalls that are lined here! Whether you are a vegetarian or a non-vegetarian, there are options for everyone.
1. Bengali Doi Maach
About the food: Doi Maach is the most appetizing and authentic fish curry to be tasted when you visit Kolkata. A slight tint of curd and tender fresh fish right of the pond will make the best flavors. The spicy fish furry with hotly steamed rice will go hand in hand. The traditional spices enrich the aroma and make you want to eat again. Get ready to experience the sensory overload of the sight and smell of this dish.
Where to eat: You can enjoy Doi Maach at Curry Pot or Oh! Calcutta.
Charges for two: INR 300
2. Fish Biryani
About the food: Fish Biryani is very special, and in Kolkata, the flavors are more unique and add a little bit of tanginess. The long rice cooked at the right temperature and mixed with spices and masala will just make your mouth water. The fish crisps in the biriyani will melt away once it hits your tongue. Even kids will love to taste the biryani because the spiciness will be just right.
Where to eat: Zam Zam and Royal Indian Restaurant serves Hot Fish Biryani
Charges for two: INR 400
3. Fish Kabiraji
About the food: Fish Kabiraji is a sterling dish cooked and served in Kolkata. It is a deep-fried crispy cutlet that will go along with your evening snack or as an appetizing starter. The fresh fish is carefully seasoned and sprinkled with flavors, then dunked in the egg batter. Later it is perfectly fried and served with delicious chutney at many restaurants in Kolkata. The coastal cabins are famous for selling this dish.
Where to eat: Mitra Cafe is the best place to taste the most luscious Fish Kabiraji.
Charges for two: INR 270 to INR 300
4. Fish Pulao
About the food: Fish Pulao has the most appetizing aroma, flavors, and colors. From kids to adults, everyone will enjoy and relish the food because it isn't very spicy. With flavors of garam masala, freshly tossed onions, and crispy fish, fillets will blend in together and give you the most nourishing pulao ever.
Where to eat: Mezban
Charges for two: INR 350
5. Daab Chingri
About the food: Daab Chingri has amazing flavors of coconut mixed with seafood. It is surely the best combination ever. It is an aromatic gravy mixed with turmeric flavors and mustard paste. This combo will go well with chapatis and also for steamed rice.
Where to eat: 6 Ballygunge Place Restaurant
Charges for two: INR 300
Things to do in Kolkata
With such a huge number of things to do in Kolkata, how can you even miss out on visiting this destination? You are surely never going to get bored while being here. Try out the various unique activities in Kolkata and have a fun time.
Take a sip of tea near the Princep Ghat and enjoy the sunset.
Dive into ancient history and explore artifacts at Eden Gardens.
Enjoy boat rides at Salt Lake with your loved ones.
The best way to explore the city is by going on tram rides.
In the evening, go on the ferry Rides and enjoy their exotic food.
Kids and adults love the thrilling rides at Nicco Park. You can easily spend a whole day here with your family.
Science City is the best spot to learn some interesting scientific things, especially the young minds who will love exploring the place.
FAQs
Q: Where to shop in Kolkata?
Ans: The Newmarket, Bara Bazaar, and College Street are the best Kolkata location to shop for traditional items.
Q: What are the public transportation facilities available in Kolkata?
Ans: You can reach Kolkata tourist places by metro, ferry, tram, or bus. Auto rickshaws are the best to commute quickly around the city.
Q: When is the cheapest time to find Kolkata flights?
Ans: If you plan on flying to Kolkata during September, you will be able to save more on your flight tickets.
Q: Are there any amusement parks in Kolkata?
Ans: Nicco, Aquatica Amusement Park, Wet O World are the famous theme parks in Kolkata.
Q: Are there any hill stations near Kolkata?
Ans: Ajodhya Hills, Simultala are the closest hill stations near Kolkata. Darjeeling is only 615 km away from the city.
About MyTicketsToIndia
Wherever you go, MyTicketsToIndia will have your back. From cheap to luxurious travel packages, we will perfectly and flawlessly arrange everything for you. All you have to do is keep dreaming and relaxing about your holiday while your travel genie takes care of the planning.
Girish Sharma is the CEO of a leading travel company named Myticketstoindia, established in 2012. Being a versed travel expert since 12 years, he shares his peerless voyage expeditions along with interesting travel destination ideas and news updates for the travelaholics across the globe. He is the member of TAAI, Travel Agent Association Of India and his firm has got recognized with the reputed IATA accreditation and became the Inbound Flight Booking Portal of the Year. Loyalty & honesty towards the clients and vendors, have always been the key behind his successful walk of life.. read more