Must-Visit Tourist Locations in Lonavala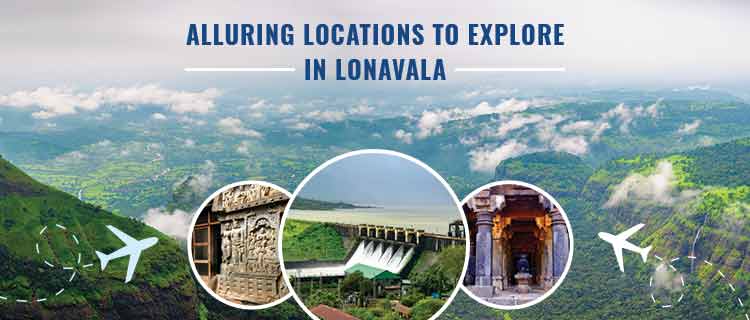 Posted on Wednesday, September 22nd, 2021 by MTI Team
About Lonavala
Maharashtra has always been a favorite tourist spot for many. When it comes to the state interiors, Lonavala city is a suitable option and a famous landmark for tourists right in the lap of nature. It is a hill station town in the Pune district of Maharashtra. The calm surroundings, along with a beautiful landscape with forests and waterfalls, make the place even more popular among the tourists. Adventure junkies will find it exciting in the Lonavala location while engaging in various adventurous sports. Get hold of the beautiful and amazing views of the Lonavala scenery, especially during the monsoons. The hard rock mountains blend into the swiftly flowing rivers to create amazing scenic views in front of you. Nature lovers are in for a treat! Visit Lonavala's famous places by making a list of popular tourist attractions to explore here.
How To Reach Lonavala
By Air: Book your flights to Lonavala at Lohegaon Airport, as it is the nearest domestic airport. You can also choose the airport in Pune city and travel to Lonavala by bus or car.
By Train: Lonavala has its railway station and is well connected with Mumbai and Pune by regular trains. You will get passenger direct trains as well as express trains daily. The perks of traveling by train are to witness the breathtaking views of the dense forest, magnificent temples, green gardens.
By Road: The best way to reach Lonavala is by road. Choose the Mumbai Pune expressway or NH-4 to travel to Lonavala by bus, taxi, auto-rickshaws, or cabs. You will also get to witness beautiful views of the natural landscape and Lonavala's beauty.
Best Time To Visit Lonavala
July to September is the rainy season and it is the best time to visit the Lonavala beautiful places. The beauty of nature is at its peak during this time. As it is a hill station, you can also visit Lonavala during the summer season. The weather remains cool and ideal for visiting the various tourist attractions. Experience the amazing landscapes along the green valleys and water tanks in Lonavala. It is one of the popular tourist spots throughout the year. There are many Lonavala places to visit, most of which are still less explored by all.
Seven Alluring Locations To Explore In Lonavala
While you plan a mesmerizing trip to Lonavala, you need to visit the famous landmarks scattered throughout the place. There are also many less-explored places to visit in Lonavala, which you must witness to experience the serenity around. Tick the right items from your bucket list by visiting Lonavala soon.
1. Pawna Dam (Pavana Dam)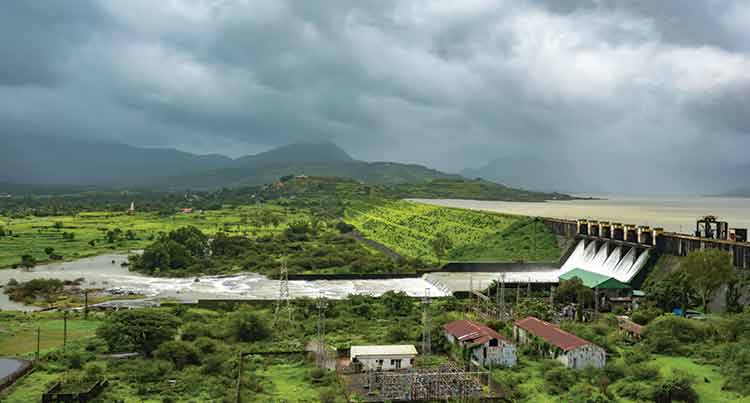 It is a popular picnic and camping spot in Lonavala. The accumulation of the waters from the dam has created the Lonavala Pawna lake, which is an artificial lake. The swiftly flowing waters, along with the greenery and cool breeze all around, makes it a picturesque landscape for tourists throughout the year. You can always pack a picnic lunch and head out to the major tourist attraction.
Location: Pawna Dam, Lonavala
Best for: Natural landscapes
Things to do: Picnic, camping
How to reach: 22km from Kamshet Railway station; regular jeeps available.
2. Rajmachi Fort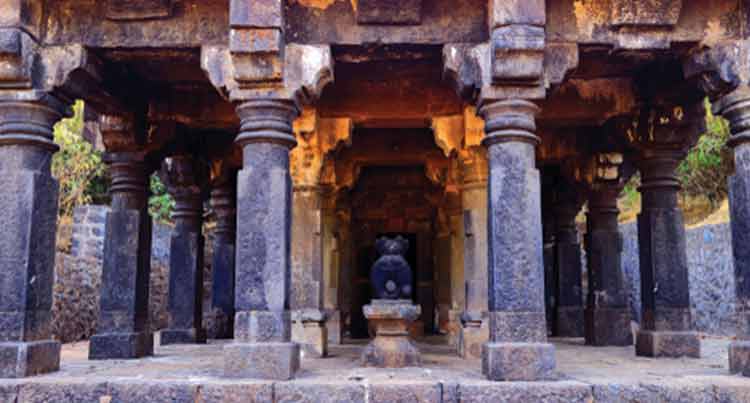 Popularly known as Manoranjan Balekilla, this is a must-visit for all tourists. It was built by the Maratha ruler Chhatrapati Shivaji and held special significance concerning Indian history. The fort has ancient caves and natural surroundings, which are a treat for the eyes.
Location: Rajmachi Village, Lonavala
Best for: Historical site, natural spot
Things to do: Sightseeing, trekking
How to reach: Lonavala is the nearest railway station for the fort. You can trek up the hills to reach the tourist spot.
3. Karla Caves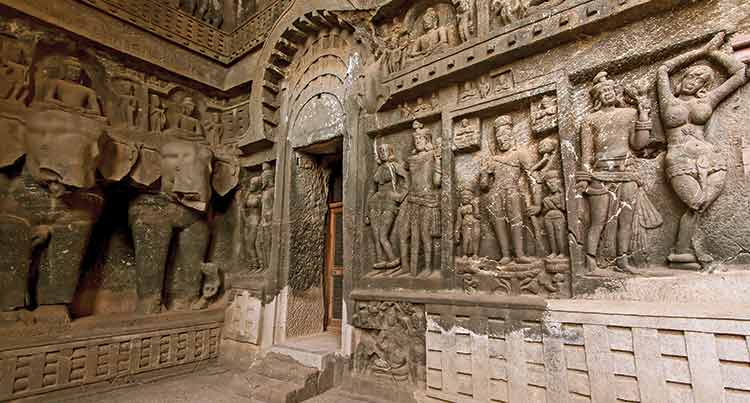 It is one of the oldest rock-cut historical caves in India, which has a well-preserved Hinayana Buddhist Chaitya. The creation of the ancient caves dates back to the first century BC, with various carvings related to Indian mythology. Explore the various ancient Buddhist rock-cut caves, pillars, stupas, beautiful temples, and carvings inside the Lonavala Karla cave.
Location: Karli, Lonavala
Best for: Buddhist carvings and ancient historical site
Things to do: Explore the rock-cut cave, photography
How to reach: Local buses from Lonavala railway station
4. Tikona Fort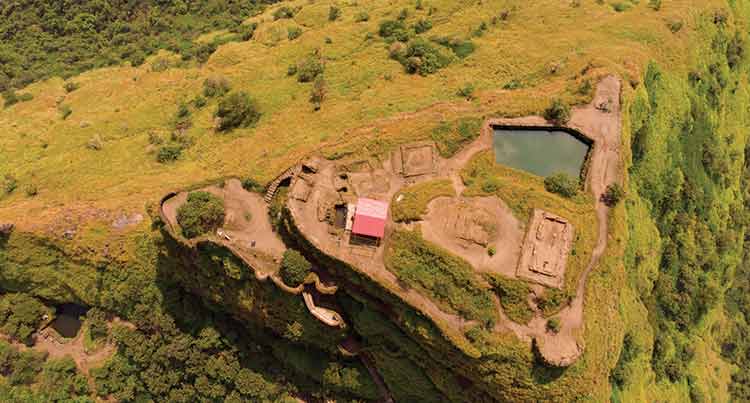 It is one of the popular historical forts in Lonavala, which was originally built by the Marathas. It gets its name because of its unique triangular structure. Once the Mughals gained control over it, Shivaji Maharaj regained it back from them. The small entrance of the fort leads to several caves, temples, and Buddhist carvings.
Location: Near Kamshet, Lonavala
Best for: Historical significance
Things to do: Explore the interiors of the fort, visit the temple inside
How to reach: Car or bus ride via NH-48
5. Tungarli Lake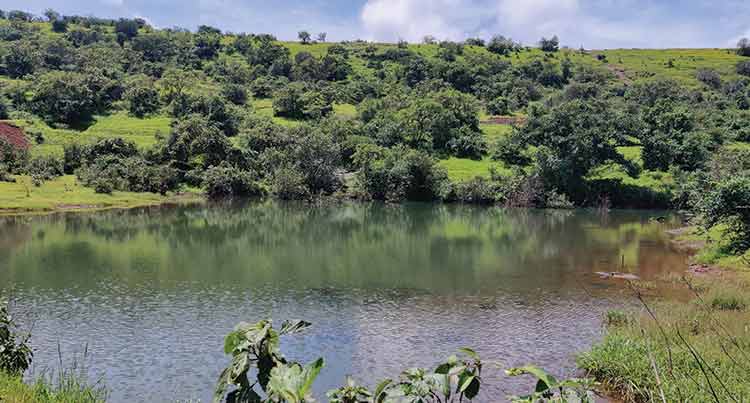 It is a beautiful Lake located close to Lonavala. An ideal picnic spot to enjoy with your family and watch the amazing natural landscape. The freshwater of the lake is cool and is easily accessible. The nearby shops sell excellent street foods like Vada Pav and Pav Bhaji.
Location: Near Valvan Dam, Lonavala, Maharashtra
Best for: Freshwater lake and natural beauty
Things to do: Visit Tiger's Leap and Della Adventure Park
How to reach: Either by car or on foot
6. Narayani Dham Temple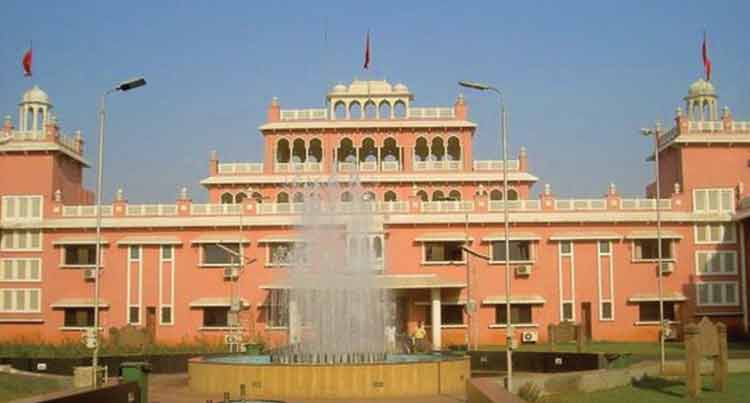 The beautiful temple offers a spiritual retreat for tourists in Lonavala. The spacious hall, beautiful rose garden, and fountains are a treat to watch in the temple. It consists of an idol of the Hindu Goddess Narayani, along with several other Gods and Goddesses. Clicking pictures are strictly not allowed inside the temple premises. But you can visit the nearby tourist spots around the temple and get a hold of some amazing panoramic views.
Location: Yoga Center, Plot No 28/199, Near Kaivalyadhama, Tungarli Rd, Tungarli, Lonavala, Maharashtra 410401
Best for: Religious trips and pilgrimages
Things to do: Tour around the temple and accept the prasad offerings
How to reach: Located on Mumbai-Pune old highway; easily accessible by road.
7. Miniature World Museum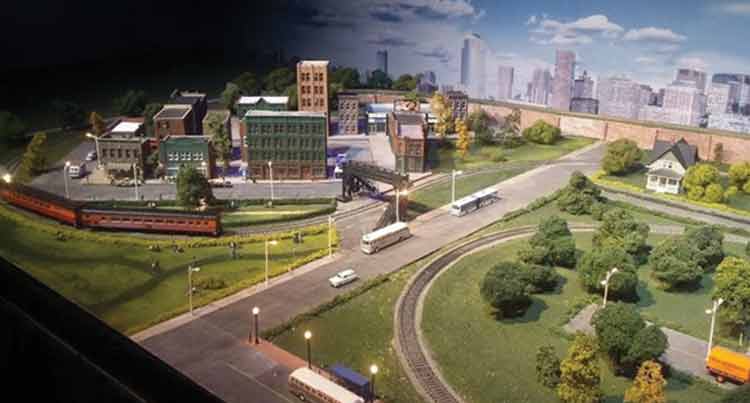 It is a great place to spend time with family and friends, especially kids. You will find popular designs in miniature shapes and sizes here. You can also opt for regular exhibitions and shows.
Location: NH 4, Varsoli, Lonavala, Maharashtra 410405
Best for: Miniature displays
Things to do: Explore around the museum
How to reach: Bus ride for 2-3km from the main town.
Five Best Hiking And Camping Spots In Lonavala
If you are an adventure freak who loves hiking and camping spots, then Lonavala will never dishearten you. It has the best and unique spots where you can indulge in fun adventure sports along with your family. Check out the best Lonavala places to visit and plan your camping accordingly.
1. Malawandi Lake
It is a beautiful lake surrounded by four important forts- Lohagad, Tung, Tikona, and Visapur. The camping site is easily accessible and open to all. The expert guides can help you place your camp with ease and have a fun trip ahead.
Location: Lonavala, Maharashtra
Best for: Camping, boating
How to travel: Bus or car
What to see: Camping site, lake, natural landscapes
2. Uksan Lake
The lake is best visited right after the monsoons when the water level is high enough. You can trek along the sides and base your camp near the Uksan lake. A huge number of tourists visit this place round the year.
Location: Lonavala, Maharashtra
Best for: Natural beauty and street foods
Things to do: Sightseeing, hiking, camping
How to reach: 60km from Pune, via NH-48
3. Karnala Camping
This camping area has the best traveler reviews in Lonavala and is highly regarded to be one of the best Lonavala tourist places to visit for adventure seekers. It is completely safe to hike and camp along with your family and friends. You can also visit the Della Adventure Park and Rajmachi camping site from this place.
Location: Karnala, Maharashtra
Best for: Natural beauty
Things to do: Camping, hiking
How to reach: 67km from Pune; easily accessible by road
4. Lohagad Camping
Lohagad is among the many exquisite forts in Lonavala, and it also has a beautiful camping site. It is easily accessible from the Mumbai-Pune expressway and is a must-visit place. You can also visit the nearby places of popular interest while you base your camp here.
Location: Pune district, Maharashtra
Best for: Historical importance and natural site
Things to do: Trekking, camping, hiking
How to reach: 60km via Mumbai-Pandharpur road
5. Khandala
It is a popular hill station in Maharashtra along the Western Ghats. You will get to view some amazing tourist places in and around Khandala like Rajmachi fort and Bhaja caves and Karla caves. Plan your camping in Khandala for a memorable experience. Also, get to know about the Lonavala tourist places to visit from Khandala.
Location: Pune, Maharashtra
Best for: Cool weather, waterfalls, scenic beauty
Things to do: Hiking, bird-watching, and camping
How to reach: 5km from Lonavala by bus or car
Activities to enjoy in Lonavala.
You can try various fun activities at Lonavala along with your family. Here are some amazing things to try in Lonavala:
Camping near Pawna Lake, a scenic spot. You will get hold of some amazing picturesque views here.
Paragliding at Kamshet. Perform it under expert supervision to enjoy the excellent adventurous rides.
Watch the mesmerizing sunset at Lion's Point. The natural landscape is beyond any explanation, which will surely mesmerize you.
Hike to Tiger's Leap. try it with a group of members and experience a fun adventure.
Visit the kid-friendly place called Imagica. It is filled with adventurous activities, especially for kids below 12 years of age.
Hot air balloon safari. Fly high amidst the clouds to get a panoramic view of Lonavala.
Explore Aamby Valley and Zenith Waterfall. They are popular natural landscapes that will enthrall you in every way.
FAQs
Q: What type of climate does Lonavala have?
Ans: Lonavala has a cool temperate climate, along with heavy rainfall almost throughout the year. The temperatures remain average, especially during the summers and winters.
Q: Does Lonavala remain closed during any part of the year?
Ans: No, Lonavala does not remain closed as a whole during any part of the year. Some of the important locations may be closed, especially during Shivaji Jayanti and Ganesh Chaturthi.
Q: Which religious places to visit in Lonavala?
Ans: Ekvira Devi Temple, Kaivalyadhama Ashram, and Gagangiri Ashram are some of the important religious places in Lonavala. They are also among the Lonavala best places to visit for a fulfilling family trip ahead.
Q: Which street foods to try in Lonavala?
Ans: You can try Vada Pav, Misel Pav, and Pav Bhaji. The shops near Lion's Point and Tunga Forts offer amazing street foods.
Q: Where to stay in Lonavala?
Ans: There are various resorts and hotels in and around Lonavala where you can spend the night. It is also recommended that you choose a place near the Mumbai Pune expressway.
Enjoy Superb Deals With MyTicketsToIndia
MyTicketsToIndia is one of the best online travel service providers that can guide you throughout your journey to the cozy hill station of Maharashtra, Lonavala. From perfect weekend getaways to a long holiday, our team aims to get hold of only the best Lonavala flight packages for you at affordable rates. If architectural marvels delight you, or you are one of the adventure enthusiasts, this popular tourist attraction must be visited. Our customer-friendly staff and travel experts are here for your 24×7 to plan the most memorable journey ever.
Girish Sharma is the CEO of a leading travel company named Myticketstoindia, established in 2012. Being a versed travel expert since 12 years, he shares his peerless voyage expeditions along with interesting travel destination ideas and news updates for the travelaholics across the globe. He is the member of TAAI, Travel Agent Association Of India and his firm has got recognized with the reputed IATA accreditation and became the Inbound Flight Booking Portal of the Year. Loyalty & honesty towards the clients and vendors, have always been the key behind his successful walk of life.. read more