9 Beautiful Places of Rameshwaram You Must Visit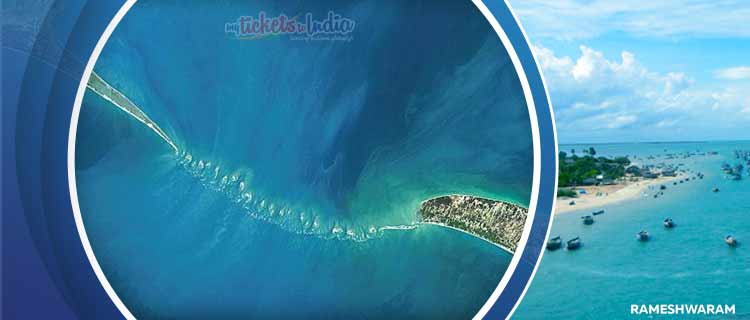 Posted on Monday, September 27th, 2021 by MTI Team
About Rameshwaram
Sitting at the edge of the shiny waters of the "Gulf of Mannar Biosphere Reserves", Rameshwaram city is a popular island place. Feel the clean sea breeze and explore the holy ponds and less-crowded temples. There are many spectacular places to visit in Rameshwaram. The town has many unique things, particularly for the Hindus. Rameshwaram is also included in the Char Dhams of India. Also, it is an avid destination for the Hindus. Looking to visit Rameshwaram for sightseeing, then make a list of all the famous sites before landing. Rameshwaram is the closest to Sri Lanka, one of India's neighboring countries.
How to Reach Rameshwaram
By air: Madurai Airport is the closest airport to Rameshwaram. The airport is around 150 kilometers from Rameshwaram. The city doesn't have an airport. You can hire a taxi from Madurai Airport to get to this beautiful city.
By train: The train station in Rameshwaram connects various cities, counting Chennai, Madurai, Trichy, Thanjavur, and Coimbatore. You can pick the options of mail, express, or superfast trains to reach Rameshwaram.
By road: It is pretty easy to reach Rameshwaram via road. There are regular bus services available from many Indian cities, including Madurai.
Best Time to Visit
If you are planning a trip to Rameshwaram, you must visit anytime between October and April. This period is seen as the best time to explore Rameshwaram scenery. During this period, you'll find a pleasant climate. During this period, the weather remains pleasant and makes it ideal for travelers to tour popular landmarks of the city.
9 Must-Visit Places in Rameshwaram
1. Ariyaman Beach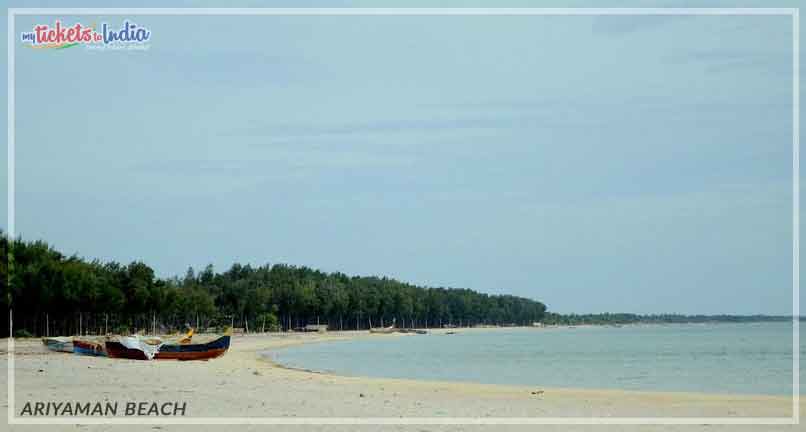 Ariyaman Beach, also known as Kushi Beach, is one of the Rameshwaram beautiful places that attract thousands of tourists every year. It is one of the must-visit places in Rameshwaram, which is stretched over 2 kilometers. You can reach the beach by hiring a cab or taking the bus. You can enjoy several water sports here, including boating, swimming, etc.
Address: Ariyaman Beach, Madurai-Rameshwaram Rd, Sattakkonvalasai, Tamil Nadu 623516
2. Water Bird Sanctuary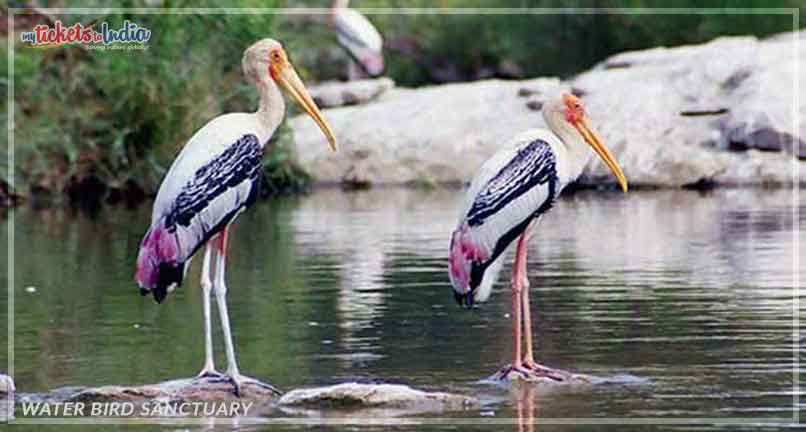 Are you a nature lover? If yes, Water Bird Sanctuary is the best place to explore the flora and fauna of this incredible city. You can spot various species of birds here. You can travel via your private car, or take public transport to get here. The best time to visit this place is during the monsoon seasons.
Address: Dhanuskodi Beach, Rameshwaram, Tamil Nadu
3. Dhanuskodi Beach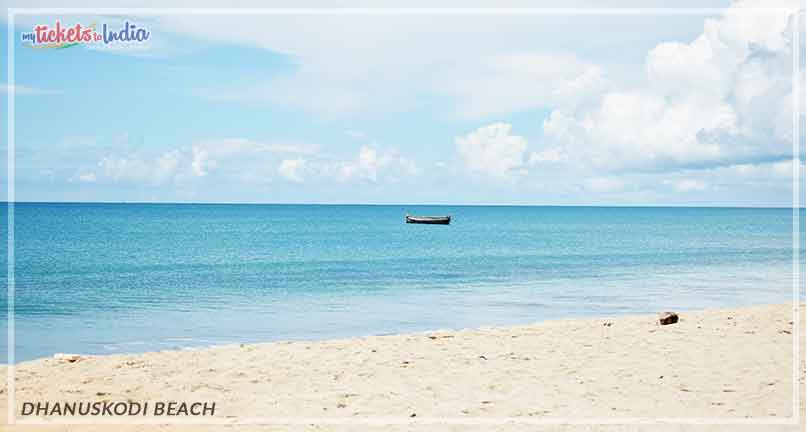 Dhanushkodi Beach or Archal Munai is viewed as one of the must-see places in Rameshwaram. The beach gets jam-packed with tourists during the peak season. Say bye to your mundane life, and enjoy a peaceful drive on this beach. This serene and picturesque beach offers some breathtaking views. However, the best time to visit Dhanuskodi Beach is during October, November, and February. It is one of the best places to escape from overpopulated cities.
Address: Rameswaram, Ramanathapuram, Tamil Nadu
4. Sea World Aquarium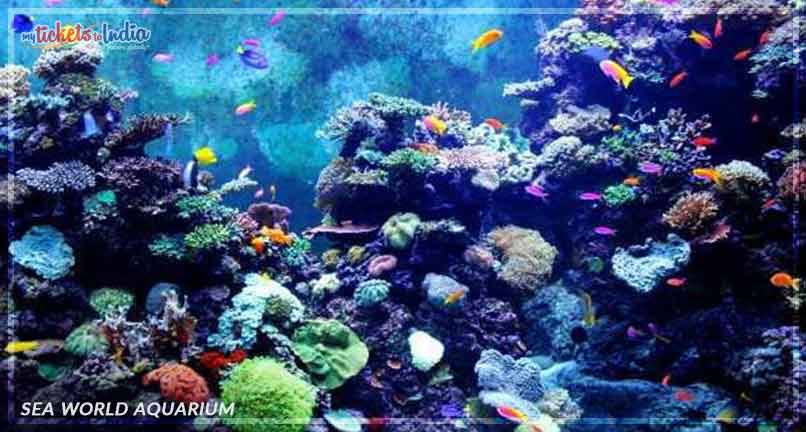 Sea World Aquarium is a splendid tourist location for travelers. The aquarium wide collection of aquatic species, including lobsters, sharks, rabbitfish, and octopuses. Other than that, the aquarium also sells exquisite seashells item to tourists. It is one of the unmissable tourist attractions that you should not miss.
Address: Opposite to Rameshwaram Bus Stand, Rameswaramanushkodi, Rameshwaram, Tamil Nadu, 623526.
5. Kunthu Kal Beach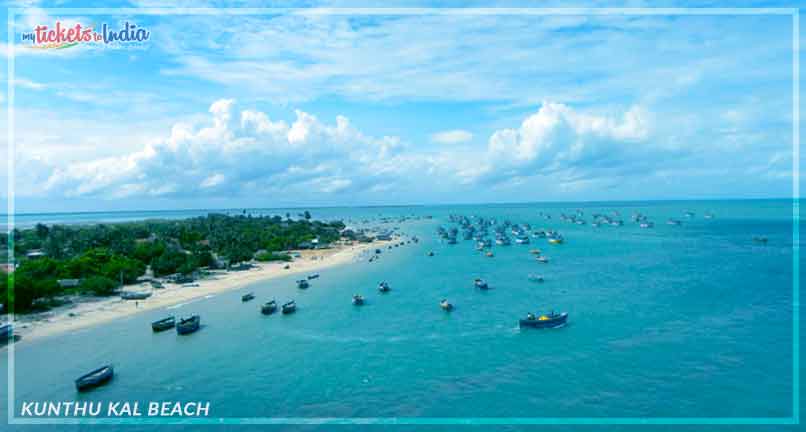 Kunthu Kal Beach is considered heaven, which is situated in the Indian Ocean. It is one of the most glamorous beaches, having crystal blue water, surrounded by nature and serenity. You can witness the rare beauty of the underwater environment in this diverse place. The best water sports activities you can experience are kayaking, windsurf, bottom boating, deep-sea fishing, etc.
Address: Kunthukal, Pamban, Tamil Nadu 623526, India
6. Kalam National Memorial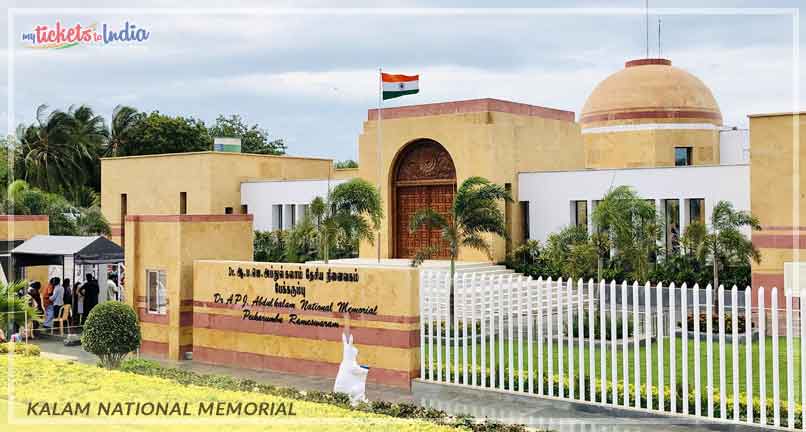 Kalam National Memorial has a beautiful combination of Indian and Mughal architecture. This monument was constructed in honor of the former president Dr. APJ Abdul Kalam. It was built in the year 2015 by the Defence Research and Development Organization. The national memorial was inaugurated by the great prime minister Narendra Modi on 27th July 2017.
Address: Dhanushkodi Road, Rameshwaram, Tamil Nadu 623526
7. Jada Thirtham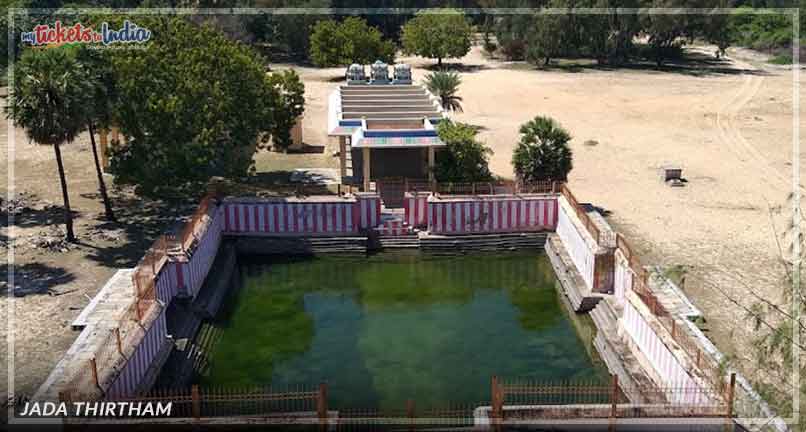 Situated on the road to Dhanuskodi, Jada Tirtham is another famous site to visit in the holy place of Rameshwaram. It is one of the most spiritual places among Hindu devotees. Some say it is the place where Brid Jatayu passed away, saving Goddess Sita from Ravana. As per the belief, before Lord Rama worshiped Shiva Lingam after defeating Ravana, he washed his jata in this pond.
Address: 7848+G8F, Ramanathapuram, Coimbatore, Tamil Nadu 623526
8. Adam's Bridge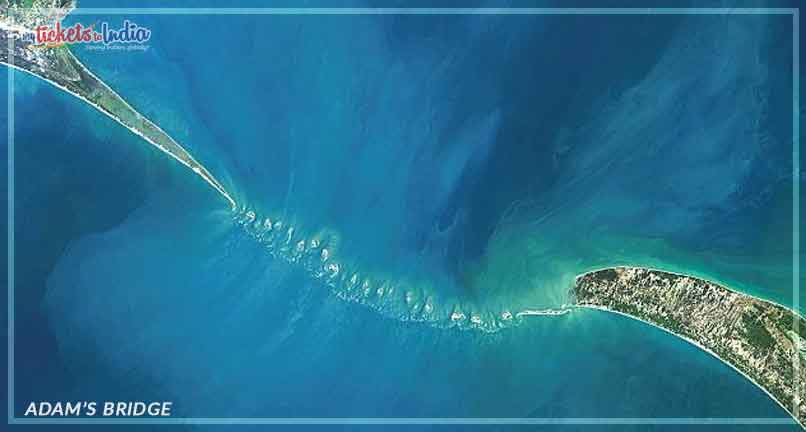 Adam's Bridge or Rama Setu or Nala Setu is a chain of limestone shoals. According to some geological evidence, Adam's Bridge is a past land connection between India and Sri Lanka. The length of this bridge is about 50 kilometers. It is said that Lord Rama, along with his monkey force, created this potent floating bridge to save Goddess Sita from Ravana.
Address: Islands of Mannar, near northwestern Sri Lanka and Rameswaram
9. Pamban Bridge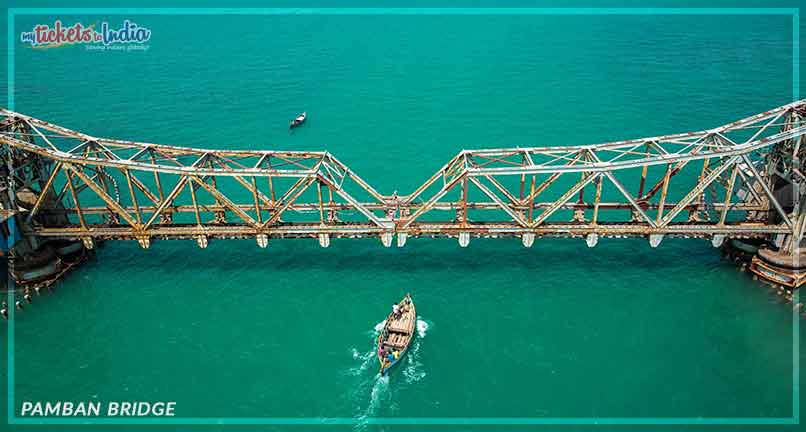 Pamban Bridge is one of the top Rameshwaram places to visit. It is about 2.2 kilometers long, and it connects Rameshwaram Island and the mainland. It is also the longest bridge in India, built over a bay. The tourists can easily get to Pamban Bridge via government buses. They can also book private taxis or auto-rickshaws to get to the bridge.
Address: 76M4+54R, Ramanathapuram, Tamil Nadu
Top 5 Spiritual temples to visit in Rameshwaram
1. Ramanathaswamy Temple
This temple is itself a delight for every visitor. It is an impressive, splendid structure, beautifully carved pillars, and long corridors. The temple is decorated with a high 38 meter "Gopuram." It's one of the few temples, which is built-in Dravichitdian architectural style. The tourists can get to Ramanathaswamy Temple via private taxis, buses, or other public transport. The best month to visit this place is between October and April. Some of the nearby places you can visit here are Pamban Bridge, Former President APJ Abdul Kalam House, Dhanuskodi Beach Point, etc.
Visiting Hours: Open every day – 4:30 am to 1:00 pm and 3:00 pm and 8:30 pm
2. Lakshmana Theertham
Lakshmana Theertham is one of the Rameshwaram best places, which is a lot similar to Jada Tirtham. This temple has a sacred pond dedicated to Lakshmana. The nearest bus stand to this temple is Rameshwar which is just 1 km away from the temple. This temple was built in the memories of Lord Lakshmana, brother of Lord Rama. It is also among the 64 Tirtham in the city to take a holy bath. The nearby top places are Agnitheertham, Jayatu Tirtham, Rameshwaram temple, and many more.
Visiting Hours: Open all days from 6 am to 12 pm and 4 pm to 8 pm
3. Nambu Nayaki Amman Temple
About the temple
Nambu Nayaki Amman Temple is one of the oldest and most visited temples in the sacred city of Rameshwaram. The temple is dedicated to the Goddess Dakshina, who the locals worship for good health. Nambu Nayaki is acknowledged to be the goddess who protects the South. This temple is a holy place for individuals to pray and wish for themselves and their loved ones. The other nearby Nambu Nayaki that you can explore are Annai Indira Gandhi road bridge, Agni Theerthamm, and Gandhamadhana Parvatham.
Visiting Hours: Open 24×7
4. Panchmukhi Hanuman Temple
This five-faced Hanuman Temple is only 2 kilometers from Ramanathaswamy Temple. The temple is devoted to Lord Hanuman. Panchamukha Anjaneya is another name of Panchmukhi Hanuman Temple. Do visit this famous temple during your Rameshwaram trip. It is renowned for the attractive floating stones kept at the temple for the devotees. The best time to visit Panchmukhi Hanuman Temple is during winters. Other attractions you can visit are Pamban Bridge, Ramanathaswamy Temple, Dhanushkodi Beach, and Dhanushkodi Beach.
Visiting Hours: Open every day from 6 am to 12 pm and 4 pm to 9 pm
5. Kothandaramaswamy Temple
This temple in the sacred land of Rameshwaram is decorated with gorgeous paintings on the walls. You can find different pictures of Lord Rama inside the temples. Along with that, there are some images of Lord Hanuman and Vibishana. It is said that this temple is prominent because it is where Vibishana (brother of Ravana) surrendered before Lord Rama. It is best to go to Kothandaramaswamy Temple between October-April. Annai Indira Gandhi Road Bridge, Sri Ramanathaswamy Temple, and Panchmukhi Hanuman Bridge are some of the famous nearby places you can explore.
Visiting Hours: Open all days from 6 am to 7 pm
FAQs
Q: How many days would be enough to explore Rameshwaram beauty and all the top-rated sites in this city?
Ans: You need a minimum of 2 days to explore all the major places during your Rameshwaram tour.
Q: What is the fastest way to reach Rameshwaram location?
Ans: You can take a flight to Madurai Airport that is about 170 kilometers from Rameshwaram. To reach Rameshwaram from Madurai airport, you can take a cab or train.
Q: Why is the holy city of Rameshwaram so famous?
Ans: Rameshwaram is famous for its ancient temples and prominent history.
Q: Are there any airports in Rameshwaram?
Ans: Rameshwaram does not have an airport. The nearest airport is Madurai airport that is about 177 kilometers from Rameshwaram.
Q: What is the perfect time to explore Rameshwaram tourist places?
Ans: The months between October to April are considered the perfect time to travel to Rameshwaram.
Visit Rameshwaram with MyTicketsToIndia
MyTicketsToIndia is currently the most reputed travel agency in the country. It is popular for offering great deals and discounts on flights to Rameshwaram. Our travel experts are at your service 24×7 to answer your queries and make your journey convenient. Kindly connect with us to get suitable flight fares on your next trip to Rameshwaram!
Girish Sharma is the CEO of a leading travel company named Myticketstoindia, established in 2012. Being a versed travel expert since 12 years, he shares his peerless voyage expeditions along with interesting travel destination ideas and news updates for the travelaholics across the globe. He is the member of TAAI, Travel Agent Association Of India and his firm has got recognized with the reputed IATA accreditation and became the Inbound Flight Booking Portal of the Year. Loyalty & honesty towards the clients and vendors, have always been the key behind his successful walk of life.. read more