Amritsar Tour Packages at Best Prices
Amritsar, the center of Sikhism in India, is the place travelers can experience a unique side of the Punjab region. Lakhs of travelers book Amritsar tour packages every year to explore this holiest city and know its history. Known for its tourism, carpets, fabrics, farm produce, handicrafts, service trades, and light engineering, Amritsar travel packages offer travelers on a trip to Amritsar an insight into some of India's most significant history of the 20th century. Your trip to this wonderful city will be the most amazing trip of your life, for sure.Read more
Things To Do In Amritsar
Amristar is full of excellent things to do and you will surely find the city to be an interesting mix of history and modernity. Let's see some amazing things/activities you can do on your Amritsar trip –
Go on a culinary tour on your Amritsar trip and relish the famous delicacies of the city such as Amritsari Kulcha, Sarson Da Saag-Makki Di Roti, and Tandoori Chicken, etc.
Pay a visit to Gobindgarh Fort, one of the most historic forts in India.
Stop by Kapra Bazar to purchase hand-woven phulkari cloth, salwar-kameez, dupattas, and chunnis at reasonable prices.
Don't miss out on having Guru Ka Langar. The food is served in an enormous food hall that's found within the Golden temple. 
Take a village tour, Visit the surrounding villages, fields, witness their simple living style, and food, etc.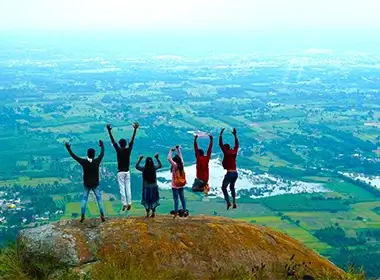 There are umpteen tourist attractions in Amritsar. Explore some famous places to visit in Amritsar that will allow you to know the history of Punjab.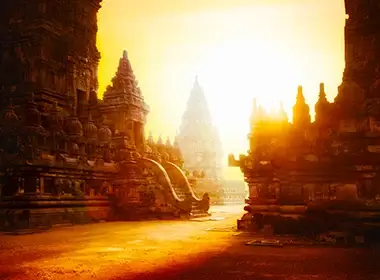 Among the many famous temples in Punjab, Amritsar has a unique place of its own. Visiting them will acquaint you with the myths & legends associated with them.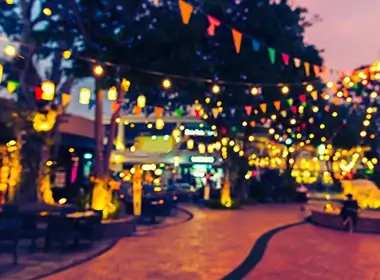 Amritsar is a predominantly Sikh metropolitan. Various fairs & festivals in Amritsar are celebrated with full joy every year. Check the list to know more.
Book Amritsar Holiday Packages At Cheap Prices With MyTicketsToIndia
Excited to explore Amritsar, a historical and amazing city in India? Keep your excitement high as we, at MyTicketsToIndia, will help you to book your Amritsar vacation within a small budget. Hotels, sightseeing, and vehicles – we connect you to the very best deals. All you'll have to do is pick your favorite combination. Our travel packages make it simple to customize an amazing Amritsar vacation. As experts in customizing itineraries to suit your personal interests, time available, and budget, we look forward to being of service to you.
Whatever your vacation goals are. You're sure to find a package on our easy-to-use website that matches your requirements. So, book your flights from USA to Amritsar at the earliest possible and go on a vacation with your family or friends with the help of our Amritsar holiday packages. Speak to our travel experts today!
Frequently Asked Questions
Q: How many days are enough for Amritsar Tour?
A: Plan your Amritsar trip for at least 4 to 5 days to explore all the famous tourist attractions in the city.
Q: Is Amritsar safe for tourists?
A: Yes, traveling in and around Amristar is very safe for tourists. You can explore this wonderful historical city with your family or friends without worrying about your safety.
Q: Is an Amritsar group tour a good option?
A: Yes, an Amritsar group tour is a good option for traveling to Amristar. Group tour packages are comparatively inexpensive than other packages. You can easily save huge money on traveling and sightseeing if you book group tour packages for the Amritsar trip.
Q: How do I get a cheap travel package to Amritsar?
A: Book your Amritsar tour packages with reputed travel agencies to get big discounts and great deals. And, you will save a huge amount when it comes to booking with MyTicketsToIndia. Explore our website to snag the best package.
Q: What is the best food to eat in Amritsar?
A: Amritsar has a number of tasty treats, but make sure you don't miss trying the delicious lassi and Amritsari Kulcha.