Beaches In Odisha
Posted on Tuesday, December 14th, 2021 by MTI Team
Beaches In Odisha
With a 485 km long coast along the Bay of Bengal, there are a handful of beaches in Odisha that will take your breath away! Not just the scenic beauty, you can delve deep into the pleasure of souvenir shopping for your friends and family. Right from anklets and bracelets made from seashells to nature-centric items, beaches in Odisha have an unmatched charm that you can experience by booking cheap flights to India (Odisha) with us. For now, let's focus on all the beaches you can pay a visit to once you are here.
Best Beaches In Odisha
Golden Beach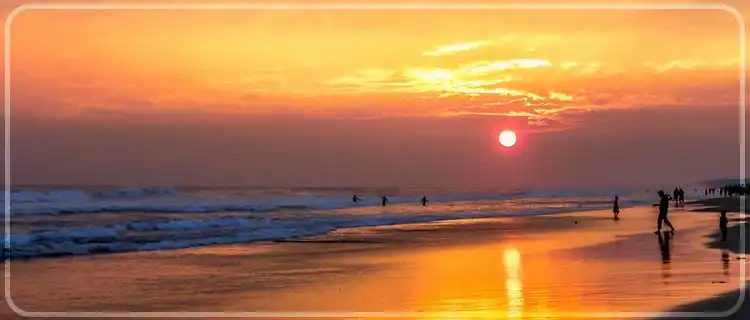 Also called Puri Beach, it is known for being one of the most sacred beaches in India as many Hindus flock to this place to worship Lord Jagannath at a temple situated nearby. The beach is also covered with golden sands dotted with shacks and stalls selling scrumptious seafood and knick-knacks. The grand Marine Drive road running parallel to the beach is a famous tourist attraction for long walks. Check out the lighthouse for a spectacular view of the golden sandy beach and the sea.
Best Time to Visit Golden Beach: From October to February when the climate is cool and soothing.
How to Reach Golden Beach: Can be reached by car, or hired taxi in less than 10 minutes. Public transport buses are also available.
Famous for: The picturesque sunsets, peaceful environment, and calming sea waves.
Timings: Open to visitors 24 hours
Location: Puri, Odisha
Things to do:
Ideal option for surfing enthusiasts.
Buying pearls and seashell souvenirs.
Celebrate the annual Beach Festival that takes place in November.
Other Famous Beaches In Odisha
Talsari Beach
Dagara beach
Puri Beach
Chandrabhaga beach
Ramayapatnam Beach
Chandipur-on-sea
Satabhaya beach
Pentha Sea Beach
Hukitola beach
Paradeep sea beach
Astaranga beach
Beleswar beach
Konark Beach
Ramachandi beach
Satpada beach
Parikud beach
Ganjam beach
Aryapalli beach
Gopalpur-on-Sea
Dhabaleshwar beach
Sonapur beach
List of Famous Beaches in India