Top 9 Must-See Places To Visit In Calicut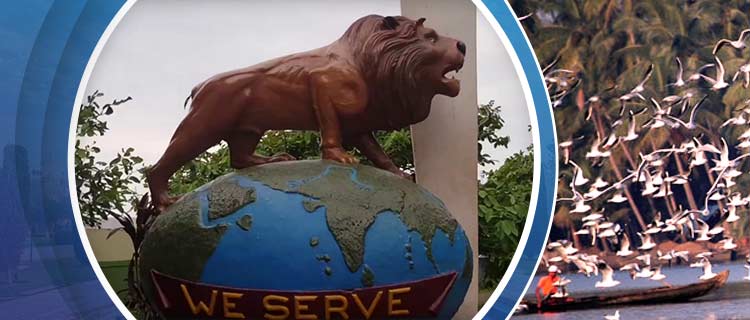 Posted on Wednesday, September 15th, 2021 by MTI Team
About Calicut
Formerly known as Calicut, now Kozhikode is a beautiful city serenely located on the famous coast of Malabar. Calicut city is a coastal city that seamlessly blends itself with traditional and contemporary to give avid travelers more than what they anticipated about this city. Whether it's the Malabar cuisine, spiritual touches, famous beautiful beaches with rocky shorelines like the Kozhikode beach, or its great cultural heritage, this is a city with everything and more. Calicut also has some of the most famous tourist attractions that are worth a visit for every traveler. With so many wide varieties of natural beauty and tourist attractions, a visit to the Calicut location will always be memorable.
How To Reach Calicut?
By Air: If you plan to book flights to Calicut, then Kozhikode International Airport is the main airport located in the city center area. It is well connected with significant air Indian city hubs daily.
By Train: Quilandi Railway Station is the nearest railway station to Calicut. Taxis, private cabs, and rickshaws are available outside the station to take a person to the destination.
By Road: Calicut location is well connected with roads to all places of Kerala and neighbouring cities. It also provides a good number of buses which makes commuting easy for the visitors.
Top 9 Places To Visit In Calicut
Calicut is home to various landscapes, and you would surely agree to this after planning your visit to this amazing city. Here you will find some of the most amazing attractions filled with lush greenery, serene beauty, and lots more in this city.
1. Pazhassi Raja Museum & Art Gallery- History and Culture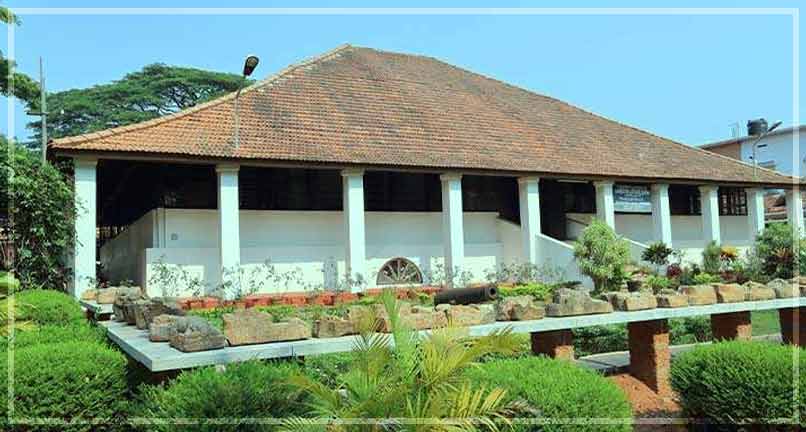 For all the travelers who are history buffs, Calicut city is the best place to be in. Calicut is famous for its historical sites like the famous Pazhassi Raja Museum & Art Museum is one of the best places to visit in Calicut. It was named after the famous ruler Pazhassi Raja who fought with British rulers and his tribal army.
Location: East Hill, Kozhikode, Kerala
Timings: 10:00 Am to 4:50 Pm
2. Kadalundi Bird Sanctuary-Bird Watching
The very popular Kadalundi Bird Sanctuary is amongst Calicut's beautiful places and is visited by the majority of the tourists. It is a beautiful bird sanctuary located near the Kadalungi river. The sanctuary is home to both local and migratory birds. It is indeed one of the mesmerizing Calicut tourist places for all bird lovers to observe the variety of bird species.
Location: Near Kadalundi Railway Gate, Kadalungi, Kerala
Timings: Monday to Sunday 24 hours
3. Calicut Planetarium-Star Gazing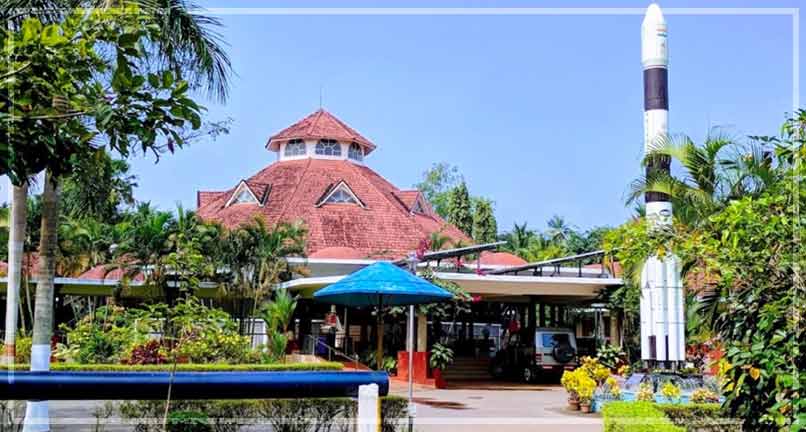 The Calicut Planetarium is a famous tourist destination and is amongst the top Calicut places to visit. The planetarium conducts over 1200 shows every year and takes travelers to the universe of stars and mysteries of space. It is the best place to enjoy a break from city life and get lost in the world of stars and planets.
Location: Jafferkhan Colony, Near Bhima Jewelers, Kozhikode, Kerala
Timing: Monday to Sunday 10:30 Am to 6:30 Pm
4. VK Krishna Menon Museum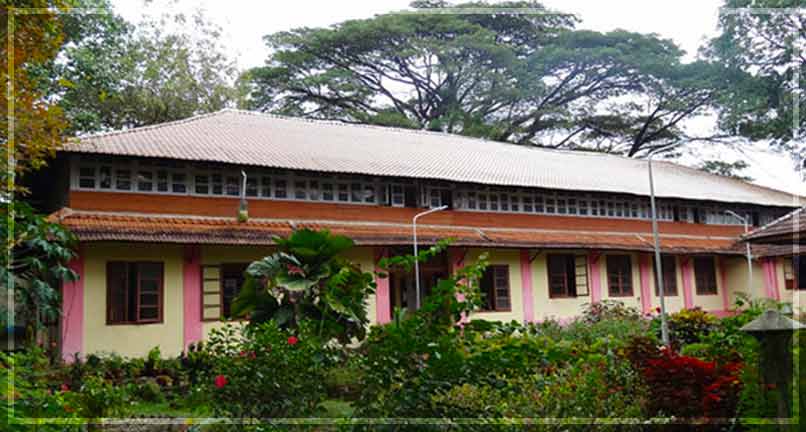 Krishna Menon Museum is one of the most famous museums in Calicut. This museum was set up to pay tribute to the well-known leader, VK Krishna Menon. Established in East Hill, this museum is at a close distance to the city centre. Here you will find various ancient portraits, oil paintings, and artistic stone sculptures.
Location: Kendriya Vidyalaya Rd, East Hill, Kozhikode, Kerala
Timings: 10:00 Am to 5:00 Pm
5. Lion's Park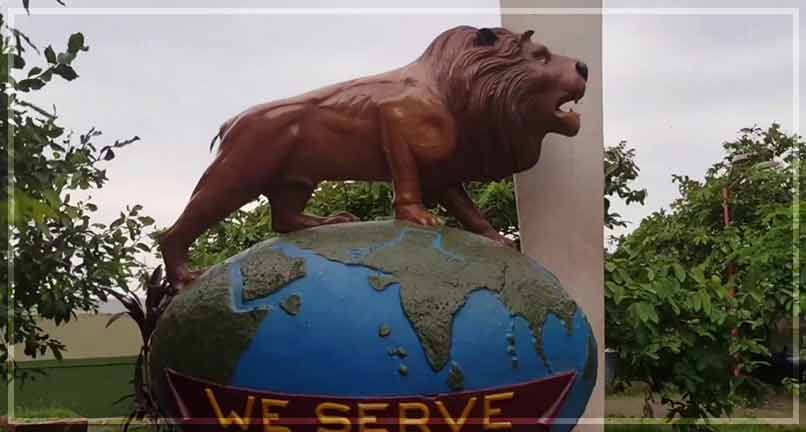 Lion's Park is one of Calicut's famous places, especially for those traveling to Calicut with their kids or family. Lion's Park offers fun rides and many beautiful experiences under the lap of nature. One of the reasons why travelers prefer coming to Lion's Park is the picturesque sunset views.
Location: Kozhikode, Calicut
Timings: 3:00 Pm to 9:00 Pm
6. Kozhippara Waterfalls-Mesmerizing Waterfalls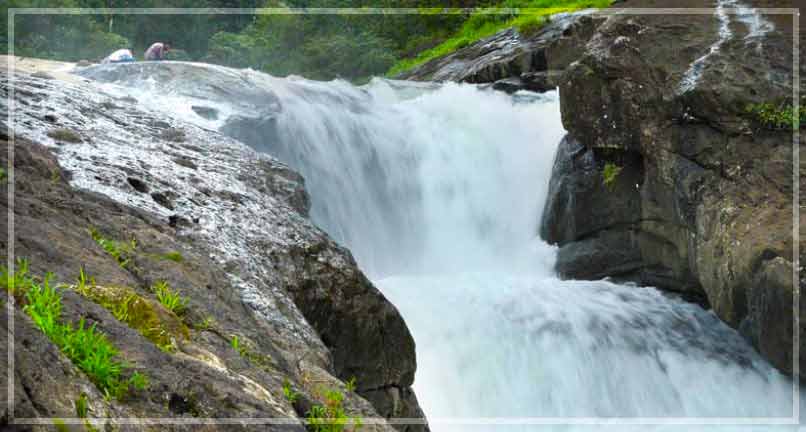 The stunning Kozhippara Falls is one of the popular tourist attractions you should not miss out on, on your Calicut trip. Here you will encounter numerous trekking groups trekking their way to the falls. It is one of the most famous waterfalls, and its serene ambiance in the lap of nature enhances the beauty of this place.
Location: Kozhikode, Kerala
Timings: 9:30 Am to 5: 30 Pm
7. Kozhikode Beach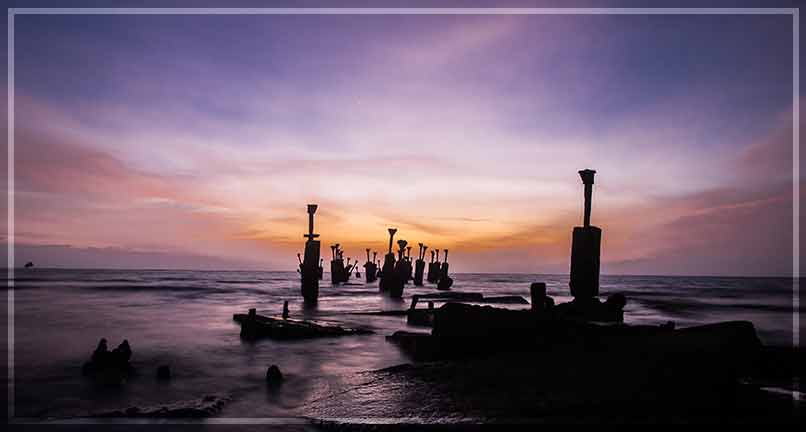 Another idyllic tourist spot in Calicut city is the famous and beautiful beach of Kozhikode. It is an ideal location to unwind yourself from the monotonous daily life and stress of the city. The beautiful beach offers the best sunrise and sunset views. It also hosts one of the biggest festivals, Malabar Mahotsavam. The picturesque surroundings are sure to make you fall in love at first sight.
Location: 1 km from Railway Station, Kozhikode, Kerala
Timings: NA
8. Mudumalai National Park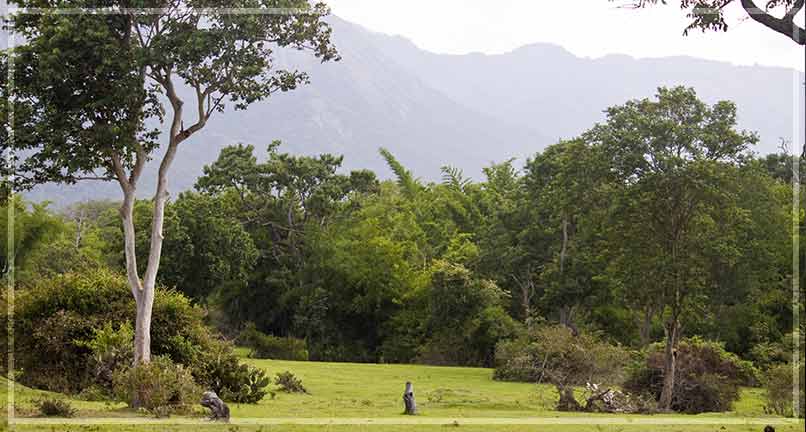 The Mudumalai National park is one of the first forest ranges that is declared as a national park. It is one of the top Calicut places to visit and is located on the scenic Ooty-Mysore route. The park houses more than 500 animals and a wide variety of nomadic birds, reptiles, etc. A favorite spot for anyone who appreciates the beauty of nature.
Location: NH 67, Guldur, Devarshola
Timings: 7:00 Am to 5:00 Pm
9. Sargaalaya Kerala Arts-Stunning Backwaters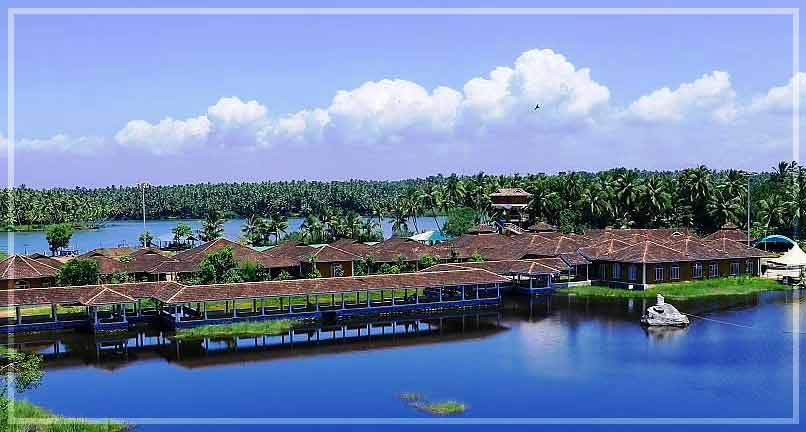 If you are interested in seeing Calicut's beauty through art and culture, then plan a visit to Sargaalaya Kerala Arts. It is one of the most famous cultural centers in Calicut. Along with that, you will also get to see the stunning backwaters of Iringal in Kozhikode district. If you are an art lover, this place is must visit.
Location: Sargalaya Rd, Iringal, North Kerala
Timings: 10:00 Am to 8:00 Pm
Best Weekend Getaway Locations From Calicut
The complete list of best weekend getaways around Calicut will surely make you jump out from your bed so that you can book your Calicut tourist packages. Plan your Calicut trip soon and begin exploring.
Wayanad- Serene land of Rich Biodiversity
Wayanad is amongst Calicut's beautiful places and is a perfect location for all nature lovers as it has an abundance of flora all around. It is located within 100 km of Calicut and is too good to miss by all nature lovers. It is also the best place to get in touch with the serene environment, wildlife and green pastures.
Things to do: Paragliding, Mountain biking, nature walks, zip-lining.
Munnar-Splendid Beauty of Mountains
How about treating your eyes to magnificent views of mountains? A perfect getaway from Calicut to Munnar will fulfil your wish in the right way. The very popular hill station, Munnar, is spread over vast acres of land where you will not spot only greenery and mesmerizing views around. It is one of the most popular tourist destinations and is amongst Calicut's best places to visit. Munnar's spectacular scenic beauty will surely take your breath away.
Things to do: adventure activities like trekking, camping, nature walks, and a visit to national parks and beautiful waterfalls.
Kannur- Experience Heritage & Culture
If you are looking for the best places to visit in Calicut, then a weekend getaway to Kannur is surely the best idea. It is one of the most tranquil and beautiful places that will serve your nature craving soul right. It is famous for its pleasant weather, royal heritage, and vibrant culture and offers picturesque landscapes all around. As it shares a boundary with western ghats and the Arabian sea, you will surely experience the different natural beauty and cultural traditions.
Things to do: Try different food delicacies, visit Sundareswara temple, Kottiyoor Shiva temple, Payyambalam beach.
Masinagudi: Spot Diverse Wildlife
Out of all Calicut tourist places, tourists visit Masinagudi due to its vast biodiversity and a wide variety of natural delights. Masinagudi is blessed with the best landscapes, scenic views and also serves as the perfect spot for all adventure lovers. Calicut scenery at its best can be spotted here only. It is one of the best options for travellers looking for short getaways from Calicut.
Things to do: Jeep safari, jungle stay, camping, wildlife tours.
Best Things To Do In Calicut
There are a lot of things to do in Calicut for tourists. Especially those who are traveling for the first time here have numerous things to do here.
Trekking: Trekking is one of the most loved activities for tourists who love adventures.- Calicut best places for trekking include a trek to Thusharagiri Falls, Kozhippara Falls, and VellariMala.
Shopping: There are numerous places to visit in Calicut to go on a shopping spree. Some of the best places include HiLite Mall, Focus Mall, and SM Street. They are the biggest malls located in Calicut and have everything you need.
Eating: Eating in Calicut will offer you a blend of Arab and Malabar cuisine. If you are in this city, you should surely try Erachi Pathiri, Kuzhi Mandhi, Pav Bhaji, and Aradia. Also, don't forget to try Aval milk, it is one of the most famous drinks amongst tourists.
Tour Religious Places: Calicut's best places include many sacred and religious sites and should not be missed. Some of the most famous and regarded religious places include Lokanarkavu Temple, Srikanteshwara Temple, Kuttichira Mosque, Jama Palli Mosque, and Valayanad Temple.
Enjoy Nightlife: Calicut tourist places are famous for being rich in art, culture, and heritage. To our surprise, Calicut also has a thriving night scene as well. There are numerous pubs, clubs, and hookah bars where you can enjoy good cuisine, drinks, and other things to enjoy your night out with friends.
FAQs
Q: Are there any temples that I can visit in Calicut?
Ans: Yes, there are multiple temples to visit in Calicut, like Valayanad Devi Temple, Azhakodi Devi temple, Pisharikavu temple, and many more.
Q: How many days are enough to plan a Calicut trip?
Ans: You can book Calicut tour packages which are for at least 7 to 10 days. This will give you enough time to explore all the best places to visit in Calicut.
Q: What are some of the most famous Calicut Beaches that I can visit with my family?
Ans: All the beaches of Calicut are family-friendly. However, the best beaches you can visit are Beypore Beach and Kappad Beach. Both the beaches have rocky shorelines and offer splendid sunset and sunrise views curtained by palm trees.
Q: Why is Calicut known as the City of Spices?
Ans: During the middle ages, Calicut was given the name "City of Spices" because it was a major trading port for all Eastern Spices.
Q: Can I book direct flights to Calicut from any international destination?
Ans: Yes, from certain international locations direct flights are available for Calicut.
MyTicketsToIndia is one of the best online travel agencies you can rely upon for your flights to Calicut at the lowest prices. They promise you the most reasonable prices on air tickets and with them you will be assured of all the best things. Plan your Calicut trip with them and enjoy a captivating stay!
EXPLORE MORE TOURIST SPOTS In India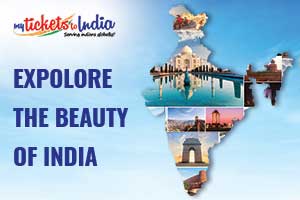 Travelling India:
India is a land of many cultures, religions, and languages. Travelers more often than not are struck by the rich heritage and diverse backgrounds of Indians. The country also offers an incredible range of tourist attractions, from ancient civilizations to modern cities, and everything in between comprises fascinating
tourist attractions in india
.