Discounted Pondicherry Tour Packages
On the Southeast side of the Indian subcontinent, Pondicherry or Pondy or Puducherry is a famous tourist destination for a calm and relaxed holiday any time of the year. The popularity of Pondicherry tour packages is increasing day by day among both domestic and international tourists. The amalgamation of Tamil and french cuisines and architecture, the quietude of the alleys and the bustling boulevards, and the jaunty crowd, all make Pondicherry a compelling place to visit in India. Apart from this, Pondicherry also houses a number of beautiful Hindu temples and Churches that have spectacular architecture to adore. Read more
Things To Do In Pondicherry
Try scuba diving in Pondicherry. Packed with enchanting marine life, the town offers an amazing adventure of scuba diving off the country's East Coast.
Explore Auroville. A town in Pondicherry that runs on the principles of peace, harmony, sustainable living, and divine consciousness.
Pay a visit to Sri Aurobindo Ashram, a spiritual community or ashram located in Pondicherry.
Play on Paradise beach, also known as Plage Paradiso. Adorned with golden sand, it is a little-isolated beach.
Take a leisure walk by the seaside Promenade, a well-maintained, clean, and beautiful area.
Tour this beautiful territory on traditional vintage bicycles, one of the most exciting and picturesque things to do in Pondicherry.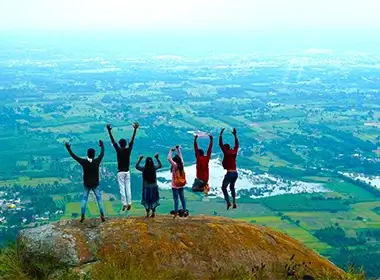 Don't miss out on exploring some famous tourist places to visit in Pondicherry to witness the real beauty of this place.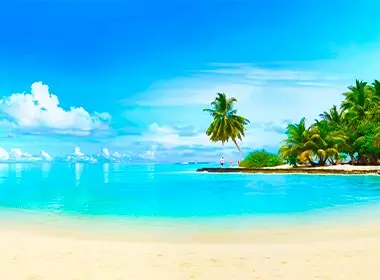 Seren and beautiful, the beaches in Pondicherry are scenes of sheer delight. Visit them to have a relaxing & peaceful time.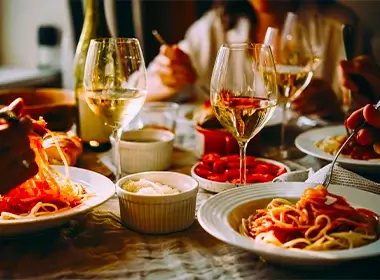 The cuisine of Ponicherry helps the epicure take delight in every single bite. Explore famous restaurants in Pondicherry for delicious food.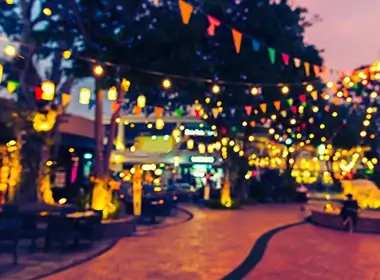 Witnessing the festivals in Pondicherry & their grand celebrations is a treat as this city celebrates almost every South Indian event.
Why Choose MyTicketsToIndia To Book Pondicherry Tour Packages?
Surprise yourself with a visual treat of mini France in India by planning a trip to the picturesque Pondicherry. We, at MyTicketsToIndia, can help you to book your trip at economical rates. We have a number of amazing Pondicherry tour packages that are completely customizable and budget-friendly, making them the perfect choice for a vacation with friends or family. Whether it is a staycation at the finest hotel, a spiritual tour to Auroville, an expedition for a closer at the culture of Pondicherry, or maybe a fun-filled family vacation, our Pondicherry travel packages encompass the best travel itineraries.
So, go ahead, book flights to Pondicherry, and select from our wide array of Pondicherry holiday packages that range from spiritual to beach holidays to heritage and sightseeing tours catering to your every travel need. We assure to make it your best memory. Call our travel agents today!
Frequently Asked Questions
Q: How many days are sufficient for a Pondicherry trip?
A: 4 to 5 days are enough to explore all the famous tourist attractions in Pondicherry.
Q: What is the best local food in Pondicherry?
A: Some of the popular items you can taste in Pondicherry are – Baguettes, Croissants, Stuffed Cabbage, Italian Baked Beans, and many more.
Q: Is Pondicherry safe for solo female travelers to visit?
A: Yes, Pondicherry is totally safe for solo female travelers. You can explore this beautiful town without any fear of your security.
Q: What can you wear in Pondicherry?
A: You can wear modern and decent clothes in Pndicherry such as cotton shirts, trousers, skirts, shorts, tops, etc.
Q: What can I buy on my Pondicherry trip?
A: Pondicherry won't disappoint you if you love shopping. You can buy hand-made incense, aromatic candles, semi-precious stones, stylish garments, perfumes, French and Tibetan antiques, marbled silk, etc. at affordable rates.