Beaches In Karnataka 
Posted on Tuesday, December 14th, 2021 by MTI Team
About Karnataka
Imagine sitting along the beach shoreline and witnessing the glorious sunset with wind in your hair and immense peace in your soul. Well, some of the famous beaches in Karnataka can offer you all this and more. You can do everything your heart desires from taking a stroll to playing a sport and the beaches in Karnataka will kindly oblige! Also, don't forget to book one of the many good beach resorts in Karnataka to reap the maximum benefits. Here are some of the best beaches you must consider –
Famous Beaches In Karnataka
Gokarna Beach: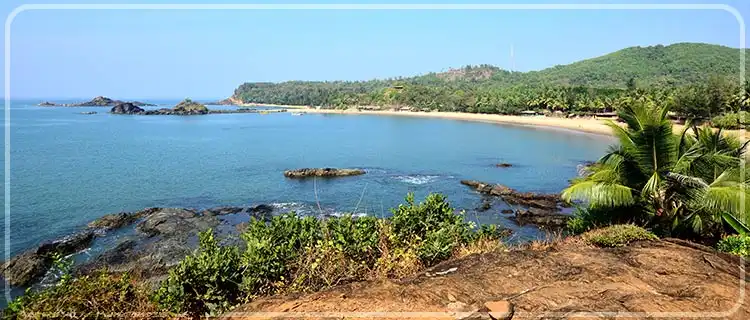 Situated on the edge of the pilgrimage town, Gokarna is one of the best beaches in India that has gained popularity in recent years for its pristine beaches, crystal white sand, surrounding lush green valleys, and the picturesque trekking excursion one can go from here onwards. The Main Beach (also known as) guarantees a fun day to every style of guest like an ideal family get-away to a group of friends. 
Best Time to Visit: It is best to visit Gokarna Beach between October and March.
How to Reach: The quickest way to reach the beach is by hailing a taxi or hiring a car.
Famous for: Pilgrims visiting Mahabaleshwara Temple take a dip in the beach before entering the temple.
Timings: Open to visitors 24 hours
Location: Gokarna, Karnataka
Things to do:
Engage in adventurous activities like surfing, jet-skiing, snorkeling, and trekking.
Enjoy the uproarious live music with a campfire.
Indulge in delicacies at the beach shacks.
Other Beaches Near Karnataka
Karwar Beach
Kudle beach
Panambur Beach
NITK Beach
Sasihithlu Beach
Tannirubhavi Beach
Murudeshwara Beach
Apsarakonda Beach
Kaup Beach
St Mary's Island Beach
Mukka Beach
Ullal beach
List of Famous Beaches in India
Explore More in India