Can You Bring Chocolate On A Plane? – A Detailed Guide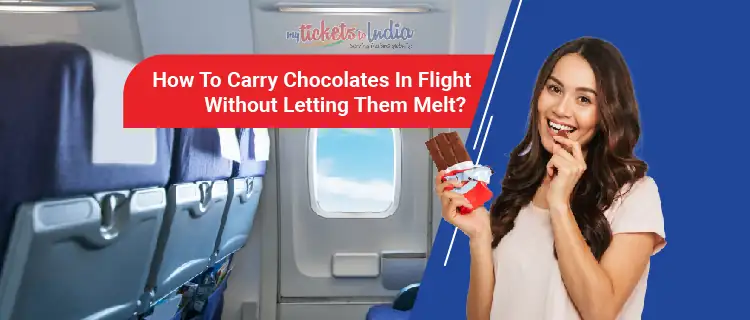 Last Updated on Aug 25th, 2023 by Renu Dahiya, Leave a Comment
Chocolates are the most desired confectionaries to binge upon while you are waiting for your flight, roaming around at the airport, or sitting in the plane. These sweet bars of happiness can also serve as great gifts for family and friends to take home. That being said, you might be wondering – Can you bring chocolate on a plane? Is it allowed?
Well, it's definitely a yes-yes for the chocolates. The TSA has allowed chocolates to be carried in both carry-on bags and check-in bags. The authorities have no issue if you roam around with your chocolates in your bag. But, please know that there are certain things to keep in mind before packing chocolates in your luggage.
Can I Carry Chocolates In Cabin Baggage And Checked Baggage?
Yes. You can carry chocolates in your cabin baggage or checked baggage. If chocolate is in a solid form, it does not have to adhere to the 3-1-1 rule. It means that as long as it is in solid forms, such as chocolate bars or chocolate chips, you can take it through airport security without any restrictions.
In addition, chocolate sauce, chocolate syrup, and chocolate liqueur are all considered liquids and must be packed according to the 3-1-1 rule. Any of these items must be placed in containers no larger than three ounces, and all containers must be placed in a clear plastic bag before being placed in your carry-on luggage.
For checked luggage, you can carry liquid chocolates of more than 3.4 oz easily.
How To Carry Chocolates In Flight Without Melting?
Traveling with chocolates is a wonderful way to bring a souvenir from home. But, the question is – How to carry chocolates in flight without melting? Here are some tips you can consider while packing your chocolates in hand luggage or checked luggage.
Packing Chocolates In Carry On Luggage
The best way to carry chocolates in-flight on hand luggage is by using a bag or container that doesn't have cooling properties. It will prevent the chocolate from getting too hot, as the bags are stored in the overhead compartment. You can also consider putting your hand luggage in the back of the plane, where it'll stay cooler for longer.
When packing chocolate, always keep in mind its melting point. Because chocolates tend to melt in hotter climates, you have to be careful. Make sure your chocolate is packed properly. Don't leave your hand or carry on luggage in the sunlight or in warmer surroundings, as chocolates will quickly melt.
Packing Chocolates In Checked Luggage
If you bring chocolate on your flight from the United States and are planning to fly within the country, it's likely to stay fresh through the airline's overhead storage. However, if you're traveling on a long-hour flight such as Chicago to Delhi flights, your chocolate may melt if not packed properly.
Thus, in checked bags, you can put liquid or semi-liquid chocolate, provided it's in a container that's 100 milliliters or less. Make sure that the container is airtight and that it's protected from heat, moisture, or humidity. While you can put liquid chocolate in carry on luggage, there's a limit to its volume. It's important to remember that the TSA does not apply the 3-1-1 rule to checked baggage. So, you can put more chocolate in your checked baggage, provided it's packed in a secure plastic bag. Also, you will have to remove the gel packs before security.
Conclusion
So, as long as the chocolates are in solid form, you will have no problem taking it with you on your travels. However, if it's in liquid form, you will have to comply with some rules & guidelines. They must be placed in a quart-sized bag with a maximum of 3.4 ounces. Keep in mind that although airport security temperatures are not high enough to melt chocolate, it can still melt if exposed to extreme temperatures.
Remember to always check the TSA's website for the most up-to-date rules and regulations regarding chocolates and other items you plan to bring on a plane. You can check the list of prohibited items in checked luggage here. Happy Travels!
Frequently Asked Questions
Q: How much chocolate can you bring on a plane?
A: Liquid chocolate must be in a packet of no more than 100 ml (3.4 ounces). It should be brought in a single, transparent, re-sealable plastic bag of up to 20 cm x 20 cm (8in x 8in) with a final capacity of up to a liter (1 quart approximately). There are no strict restrictions on carrying solid chocolates on a plane.
Q: Can I bring hot chocolate on a plane?
A: Yes, you can bring hot chocolate on a plane as long as it is 100ml or less.
Q: Can you bring candy on a plane?
A: Yes, you can bring candy on a plane. You can either pack it in your carry-on or checked luggage. If you're flying out of an international airport, you may have to check your luggage first.
Q: Can we carry Villars chocolates on USA to India flights?
A: Yes, you can carry Villars chocolates to India from USA. If it is in solid form, then there will be no strict restrictions on carrying chocolate on a plane. But, if it is in liquid form, then you are allowed to carry only 3.4 ounces (liquid rule) of chocolate liquid in your hand luggage. In checked bags, you can carry more than 3.4 ounces of liquid.
Q: Can you bring chocolate milk on a plane?
A: Yes, you can bring chocolate milk on a plane. But, it will be subject to the TSA's 3-1-1 rule, which means you can only bring a maximum of 3.4 ounces (100 ml) per container, and all containers must fit in a single, clear, quart-sized bag.
Q: Can I pack solid chocolates in my carry-on?
A: Yes, you can easily carry solid chocolates with you on a plane. Solid chocolates and bars are allowed in carry-on bags as well as checked-in bags. There are no such limitations on bringing solid chocolates on a flight.
Q: Can I carry chocolate cake in hand luggage?
A: Yes, you can. Chocolate cakes are allowed in carry-on bags.
We hope you find all the answers related to carrying chocolates on flights here. You can enjoy a sweet treat on your journey without fear, as long as you follow the proper procedures. So, don't forget to bring your favorite chocolate on your international book tickets to India.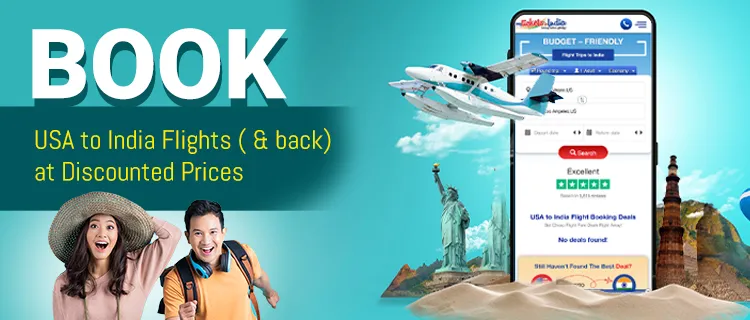 We, at MyTicketsToIndia, are a leading ticket-booking platform that can help you land the most budget-friendly flights. Whether you choose to fly at the last minute or reserve cheap US to India flights in advance, we will always have several options readily available for you!
Renu Dahiya is a passionate writer who worships her profession. Her love for writing has encouraged her to pursue her career as a writer. Her friends call her a "travel worm" and always come to her to know some interesting traveling tips and destinations. Renu is a repository of knowledge about traveling who knows which place should be visited in which season. Oh yes, she is insanely in love with dancing too. Writer, traveler and dancer, a perfect combination! Without a doubt, she is a complete package.