Business Class Vs First Class Flight Seats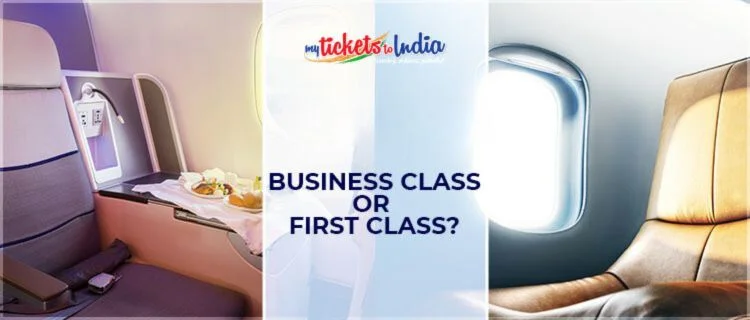 Last Updated on Nov 29th, 2023 by Ankita Awasthi, Leave a Comment
The modern era has led travelers to partially incline towards luxurious air travel instead of basic means of aviation. Both Business class and a first class is something a flyer wishes to slurp upon besides many-many flight perks it offers.
Offered as a fair deal and right price, the airline often extends extra legroom for you to stretch and relax without invading other flyer's personal space.
Not just that, most of us may not be aware, but several supreme first-class seat tickets even offer a full-sized bed and a full-sized bathroom with a shower for a flyer's comfortable flying experience. Hence, if a flyer can and wishes to upgrade their seat class, they must! Not only shall this introduce you to the world of utter comfort, but it would also distinguish your air-travel experience on a class-apart basis.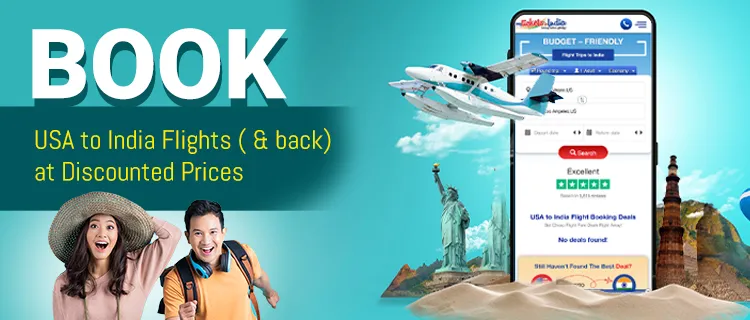 Most Common Upgrade Luxury Offered:
Super Fast Priority Check in
Separate Luggage check-in area
Private Lounge
Extra Baggage Allowance
Supreme quality food and beverage (mostly complimentary)
Extravagant Seating arrangement and flat beds
Access to On-board showers
*The services and luxury offered varies from airline to airline. Although these are the most common services offered in most airlines, a flyer must cross-check with the official airline website before booking a first-class or business class flight seat.
Types of Luxury Cabin Class
First Class
Business Class
Now, before heading further and learning the difference between first class and business class, one must be aware of the terms.
What Is A First Class Seat?
A category of a flight luxury seating type, the first-class, offers reclining seating with extra legroom for the passengers. Apart from being more spacious for their flyers, a first-class seat provides extra services like better arrangements that could be ranging from a private suite, free-of-cost baggage check-in to onboard showers. In several cases, according to the latest TSA updates, having a first-class ticket may entitle the flyer to proceed in a separate TSA queue.
Pros And Cons Of Booking A First Class Flight Seat
While booking a first-class flight seems a hurdle-free affair with no shortcoming, the package still comprises a few pros and cons of booking the given seat type. So, before you head forth and make your decision to fly on the first class, you must consider looking through these pivotal points:
1. Lounge access: A comfortable waiting lounge is offered for the flyers to relax at ease before boarding the flight.
2. Seating: Spacious seating for the passengers to stretch and relax in the given space without disturbing other flyers.
3. Food: Fresh a-la-carte menu freshly cooked for the flyers are available in most airlines. The luxury further extends free alcoholic and non-alcoholic drinks both in the lounge and on-board.
4. Amenities: The flyer can ask for a plush pillow and blanket if required. You can also ask for an extra mattress pad to make the converted flatbed a better experience. One can also ask the cabin crew to assist them in making the bed.
5. Services: The ground and cabin crew address the flyer by name and will make sure to stand strong in the refilling beverage attributes. The first-class flyer is given better treatment than that of the business class passenger as it has very limited seats and a greater cabin crew assisting team than that of a business class seat passenger.
6. Experience: VIP treatment and special assistance from the ground staff as well as flight attendants like priority boarding, escorting till seat, etc.
7. Charges: Statistically quoting, a first-class flight ticket price is mostly six times the price of a basic economy ticket and yet offers a space just 50% more spacious than the other.
However, analyzing the same through the services offered as a package fairly justifies its quote. As seen, the staff make sure that first-class flyers are given special priority for any given concern.
8. Availability: The choice to opt for a first-class air ticket is not available depending upon the concerned airlines, or the destination one chooses to reach.
What Is A Business Class Seat?
The business class is a flight seating type that costs higher than an economy seat but is cheaper than a first-class seat. In a layman's language, it is another premium choice to opt for after a first-class seat. Previously, business class seats were designed to complement a corporate flyer's needs but later became an alternative option for a moderate services upgrade at a better-offered price.
Pros And Cons Of Booking A Business Class Flight Seat
Booking a business class flight ticket is kind of a win-win situation as it offers a handful of exclusive services but is not the most expensive seat type in a plane. So, if one wants to enjoy complimentary luxuries but is reluctant to spend way too much, a Business class flight ticket is the best pick for you.
But hey! That conclusion is just the tip of the iceberg. Just like the first-class seat type, the business class also has its share of perks and drawbacks. Hence, before you head forth and make your decision to fly on the business class, you must consider looking through these pivotal points:
1. Business Class Lounges: Designed to create a quiet working/resting space that caters to all flyer's basic needs. From charging points, luscious food to perfect seatings, the lounge offers it all.
2. Seating: Bigger, wider, and distinguishably more comfortable than an economy seat.
3. Food: A more diversified food menu than an economy class food menu. Additionally, it even offers free beverages (both alcoholic and non-alcoholic) at the business waiting for the lounge as well as during flight boarding.
4. Amenities: If requested, a flyer shall receive a freshly sanitized plush pillow and blanket on-board, which is exclusively available for only premium flyers
5. Services: Since a special team is assigned to the cabin crew will make sure to cater to your concerns better than the economy class flyers. The treatment and interaction shall be a bit warmer than that of an economy class flyer.
6. Experience: Perks like exclusive and luxurious treatment, peaceful private lounge for waiting, enhanced options for on-board entertainment, and speedy check-in shall ensure you enjoy the fullest of this new class type experience.
7. Price: The price is almost double what economy class seat tickets offer. While it may affect your budget-friendly plan, opting for this option could introduce you to all the luxuries and comfort that airlines offer for their premium passengers.
8. Availability: It has been very rare for an airline to not house a business class seat type regardless of whether it is a long-haul flight or a short-haul flight.
KEY TAKEAWAYS
The differences between first and business class are evident, but they're not as prominent as the distinctions between first and economy.
In Asia, the first-class lounges showcases an exemplary set of services. However, in many airports, waiting times are roughly the same for business and first-class lounges.
Most of the airlines offer the first-class passengers with convertable seat that could be transformed into a bed or their own private concealed space.
Business-class may have more space, but it doesn't provide any exclusive area for a single passenger.
The meals and drinks in business class is typicallyas good as that of a fine restaurants.
Howbeit, dining under a first class could be a whole another experience, as not only it avails the food as good as a fine restaurant but is, in fact, curated by one or more award-winning chefs.
Difference Between Business Class And First Class Flight Seats
Since we now know about the factors that must be taken into consideration before booking a business class seat or even first-class seats individually, let's proceed further and learn the difference between first-class and business class passengers and the services offered to them.
Differentiating Factors
Business Class Flight Seat
First Class Flight Seat
Seating
Legroom for moving or stretching better in the given space.
Greater Legroom and most spacious flight seat type in an aeroplane
Wider/Broader Seats than that of an economy class seats
Wider/Broader Seats than any other seat class on the flight.
Flight seats designed in the traditional side by side rows symmetry
Angled flight seats to enhance the privacy concerns.
Partially segregated to enhance privacy.
Engineered with fewer seats per cabin.
Recline seats and room for seat posture change
Committed Cabin Crew assistance
Several lie-flat seat amenities for long-haul flights
Lie-flat seats with luxury bedding for both long haul as well as short haul flight
Exclusive Amenity kits availed if asked
Offers Amenity kits, bathroom slippers, comfortable pyjamas in all sizes
Best Features
Better privacy, pocket friendly luxury upgrade.
Door to destination 5-star grandeur services.
Lounges
Peaceful waiting premises
Offers 5-star opulent luxury
Bar service(alcoholic and non-alcoholic)
WiFi, desks and office basic arrangements
Light snacks and starters. Main course dining service is not always available.
High end dining facility
WiFi, desk and office equipment
Free of cost bar service, fine wines and whiskey (unlimited refills)
Exclusive lounge area for relaxing
Proper amenities for spa, shower, and private rooms
Meeting rooms in some cases
Guests are welcome (including restrained pets)
Guests and pets not allowed
Premium customer service may include concierge check-in, valet parking, personal assistant
Food & Drink
Fixed menu of gourmet meals
A la carte dining, full gourmet meals, snacks, and appetizers
Fine china and crystal
Fine china and crystal
Limited menu of fine wines and cocktails
Extensive menu of champagne, fine wines, cocktails, and whiskey
Experience
Dedicated check-in
May offer valet parking with curbside bag service
Concierge check-in
Expedited security
Personal assistant
Dedicated flight attendants serving few passengers
Cost
On average 2X the cost of economy
On average 6X the cost of economy
Availability
Mostly available
A fifty-fifty percent chance of its availability
Big business class cabins for more available seats
Not available on every flight; more common on international flights
Short or long-haul flights
Exclusive, very few first class seats on a flight
FAQ's
Q. Is first class or business class better?
A. First class seats are more exclusively engineered while the business class seats, despite offering a handful of luxuries, aren't better than the first class. However, the Business class could be a better option if enjoying luxury on a budget is a flyer's concern.
Q. Do I need to follow a dress code in order to fly business class?
A. No, there is no clothing restriction for a business class flyer. In fact, they can pick their clothing completely based on their convenience.
That's pretty much everything about the Business Class Vs. First Class difference!
Still, have queries? Leave a comment, and we'll be happy to help!
Headquartered in the USA, we are the quintessential flight-booking portal that has helped ample clients with bookings even during pandemic years. We'd be more than happy to assist each flyer for their next USA to India flight booking. Not only this, we also cater to travelers who need India to USA flights. Our trustscore of 4.8, which is based on 5k+ reviews on Trustpilot, is testimony to the same.
If you have questions regarding India travel, please learn that we have all the apt solutions waiting for you. A call with us is all it would take!
Ankita Awasthi has been a content writer for over half a decade now. She seeks to satiate her writing urge by charting creative blogs with up-to-the-minute information. In true wordsmith spirit, she believes that a creative head never sleeps! Her blogs constantly aspire to inspire readers to live their travel dream. Her writing genre covers Indian tourism destinations, offbeat locales and travel guides with focus on its rich art history, culture, heritage, nature trails and travelling attributes.