Review of American Airlines Business Class On Boeing 777 300ER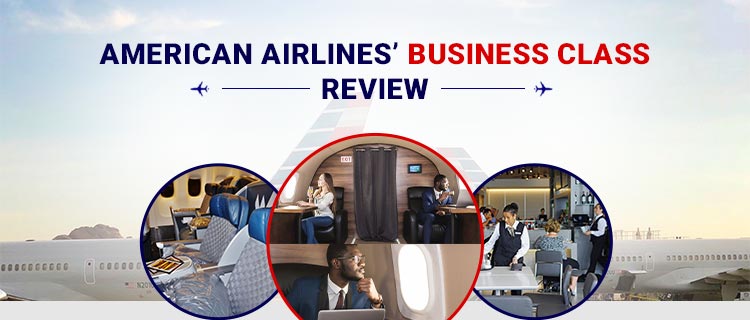 Last Updated on Aug 25th, 2023 by Renu Dahiya, Leave a Comment
Are you planning to start your next international trip with American Airlines' Boeing 777 300ER Business Class? If yes, then you have come to the right platform. Here we will take you through some of the best and most interesting reviews/observations about American Airlines 777 300ER business class that will help you make your next flight more comfortable.
American Airlines 777 business class serves big seats with delicious food, WiFi, and comfy bedding. Let's take a look together at some other best services and amenities Boeing 777-300er American Airlines offers to their passengers.
Routes/ Places American Airlines 777 300ER Business Class is flying to
American Airlines' flagship Boeing 777 300ER operates for both passengers and cargo on busy international routes and on domestic routes as well when domestic demand is high. It is the biggest plane of American Airlines which offers 304 seats.
For the summer of 2022, American Airlines business class international routes have been updated i.e. flights from New York to Paris operated by Boeing 777 300ER. It intimates that this aircraft will fly from New York to Delhi, Doha, London, and Paris in the summer of 2022. Previously, two American Airlines Boeing 777 300ER used to fly to Hong Kong every day, but these planes have been put on different routes with the large closing of this aircraft to Hong Kong.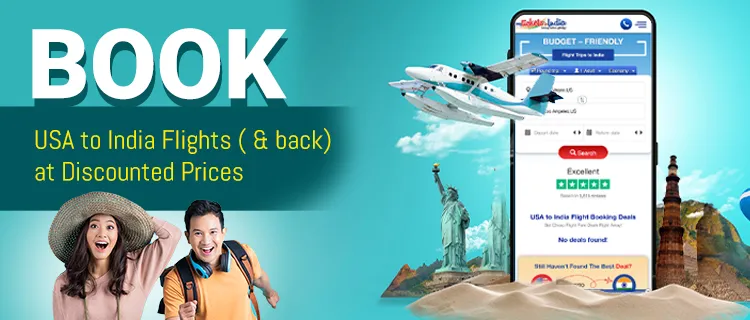 How American Airlines Boeing 777 Business Class is different from other aircraft?
Boeing 777 300ER is the only plane in which first-class seats have been operated by American Airlines. This aircraft is normally distributed into four sections: first class, business class, premium economy, and economy. It offers 304 seats which are lesser than American Airlines' other aircraft. If you're flying internationally then the American Airlines business class seats on the 777 300ER are the best among the other aircraft American Airlines operates. American Airlines 777 200 business class and 787-9 aircraft are also good alternatives for an international route. For domestic routes, Boeing 737 or Airbus A320 will be the best as you will find recliner seats on them.
What does American Airlines 777 300ER Business Class offer?
Here's a piece of information about what American Airlines Boeing 777 business class offers which makes it preferable among the passengers.
American Airlines Business Class Seats and Cabin
The cabin of 777-300ER is set up in a 1-2-1 reverse herringbone arrangement, which indicates direct access to the aisle of all the seats. There will be enough space to store your stuff like a laptop, mobile phone, charger, etc. You will get a fully lie-flat comfortable bed with a small pillow and blanket. While relaxing or eating you can also watch movies on a television screen. In short, you will definitely enjoy your flight with the American Airlines 777 300ER.
If you are traveling with your partner and you want more privacy, a bulkhead seat will be a perfect option for you and a window seat will be the ideal one for a single passenger.
Food and Beverage
Wow! One of the interesting topics, right? So, let's just have a tasty conversation about the meal services you will get in the Boeing 777 300ER of American Airlines. You can actually pre-select the meal you want to have on your flight, just log into your registration 24 hours before take-off and choose the meal you want. What if your tastes change and you want to eat something else, no worries at all, you will get the chance to change your preferences onboard. You will also get your choice of drinks as they have a large collection of drinks such as champagne, cocktails, beers, and wines.
American Airlines Business Class Baggage Allowance
Knowing the baggage allowance policy in advance would save you from unknown hassles you may face in the future. The baggage policy of American Airline business class offers its flyers to get two free checked bags at the minimum in which you can stuff up to 70 pounds (32 kgs) of your belongings into each bag without any extra cost. You can also take extra 50 pounds (23 kgs) of stuff for which you will be charged with additional American Airlines business class baggage fees.
You can even get a third free checked bag if you're one of the following:
Oneworld Emerald Elite
American Airlines Platinum Pro or Executive Platinum Elite
Active U.S. military member
In flight Entertainment
You'll find one of the best entertainment services on this flight, you can choose your favorite movie or show and watch it on touch-screen television monitors built-in with each seat. They have a big list of movies and shows you can choose from. American Airlines also offers high-quality headphones to their passengers so that they can enjoy their flight in peace.
Amenities & Facilities
For making Boeing 777 American Airlines business class even more comfortable, the airline offers amenity kits to passengers which include:
Eye mask
Earplugs
Pajamas
Slippers
Socks
Lotion
Dental kit
Pen
Pillow
Duvet
WiFi is also provided by American Airlines on almost all routes for as little as $10 or it may depend upon the length of your flight. But remember, you can connect the WiFi to only one device (phone, tablet or laptop). Not just this, American Airlines check-in policy is also very generous. It allows you to check in from the comfort of your home.
Ways to secure an upgrade with American Airlines
The dream of starting your journey with a premium class flight can be achieved easily by buying American Airline business class tickets at lower prices. Don't have elite status with American Airlines AAdvantage frequent flyer program? No need to worry, you can still score discounted American Airlines business class tickets. Exciting, right? There are some ways that can increase your chances to secure an upgrade with American Airlines.
With American AAdvantage Elite Status
You can buy 500-mile upgrades for $40 each or 8 upgrades for 40,000 miles.
The easiest way to secure business class award tickets is to use miles.
Purchase an upgrade while buying a ticket, checking in, or at the gate before departure.
You can also reap the benefits of American Airlines' lost baggage claim.
Without American AAdvantage Elite Status
You can use miles to score a seat in front of the plane. You can earn AAdvantage miles in various ways such as with AAdvantage credit card sign-up bonuses, by using the AAdvantage eShopping portal, and by booking rental cars from participating rental companies.
If you are traveling with someone who is a top AAdvantage elite member then let that person sponsor you by just requesting the upgrade.
You can also set up fare alerts with different sites which will give you alerts with the best business class AA 777 deals.

Conclusion
A plane with lie-flat seats is the best option if you are planning to have a long-haul international flight. A passenger will find everything of good quality in American Airlines 777 business class, you'll get a comfortable bed, amenity kits, good food, and inflight entertainment. What else does anyone need to make the flight comfier? For more comfort don't forget to carry travel essentials along with you.
FAQs
Q: Does American Airlines business class have flat beds?
A: Yes American Airlines business class seats offer flat-beds on its various aircraft such as 777-300ER, 777-200, 787-8, and 787-9. You can also find flat-bed seats on Boeing 777-300er American Airlines first class seats.
Q: How to upgrade to business class American Airlines?
A: There are various ways that can increase your chances to secure an upgrade with American Airlines.
| | |
| --- | --- |
| With American AAdvantage Elite Status | Without American AAdvantage Elite Status |
| Buy 500-mile upgrades. | Purchase business class award tickets by earning miles from various ways. |
| Use miles to secure business class award tickets. | Let an AAdvantage elite member sponsor you by just requesting the upgrade. |
| Purchase an upgrade while buying a ticket, check-in, or at the gate. | Set up fare alerts with different sites. |
Q: What does American Airlines business class look like?
A: Boeing 777 American Airlines business class has lie-flat seats and offers good food & beverages, an amenity kit, in-flight entertainment, and lounge access.
Have you made up your mind to fly with American Airlines business class? We, at MyTicketsToIndia, are one of the best travel agencies that will definitely help you out from securing business class tickets for flights to the USA/India at lower prices to making your journey enjoyable & comfortable. Contact us at +1 585-948-0222 or through live chat.
Give us the pleasure to book your cheap flights from USA to India (and back) at the lowest price. We are keenly waiting to add one more fantabulous experience to your life.
Renu Dahiya is a passionate writer who worships her profession. Her love for writing has encouraged her to pursue her career as a writer. Her friends call her a "travel worm" and always come to her to know some interesting traveling tips and destinations. Renu is a repository of knowledge about traveling who knows which place should be visited in which season. Oh yes, she is insanely in love with dancing too. Writer, traveler and dancer, a perfect combination! Without a doubt, she is a complete package.