Everything There is to Know About Mistake Fares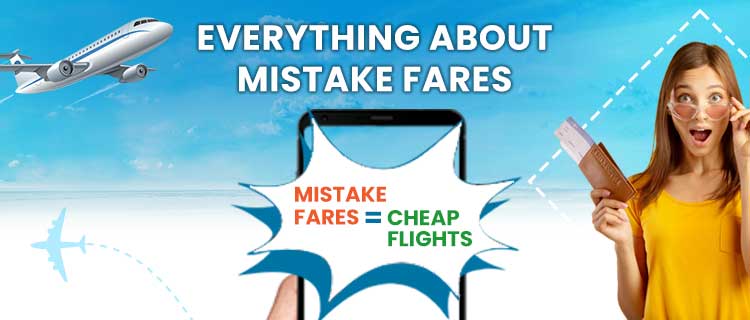 Last Updated on Jul 27th, 2023 by Priyanka Jadhav, 1 comments
Suppose, you found out an excellent deal on the web page of an airline with an insanely low fare? The dates work with your schedule and you decide to book the trip then and there. Imagine your disappointment when the airline notifies you in a few days that they have cancelled your trip? Well, it happens and it is called mistake fares.
What is a Mistake Fare?
Also called error fares, it occurs when an airline sells flight tickets at a significantly lesser airfare cost than they intend to. Blame it on a slip-of-a-finger or a technological issue, mistake fares have been making quite a lot of appearances during the pandemic era. One of the best error fares examples is that of British Airways offering a $1.35 + tax flight ticket instead of a $265 + tax airfare. They sold more than 2,000 of these discounted tickets in two days and later on, to the disappointment of passengers, cancelled all tickets.
History of Mistake Fares Statement Policy
It is worth noting that in 2011, the Department of Transportation issued a statement prohibiting airlines and other travel agencies to increase the price of air tickets after the purchase. In 2012, the Enforcement Office discussed the application of the post-purchase price increase rule, with respect to mistake fares. As many cases of mistaken fares arose, so in 2014 the Department issued a notice on transparency of airfares, protection of air travelers, and improve the air travel environment.
The Department further expressed concerns regarding the spread of mistaken fares through travel websites, forums and blogs. This means that even if the airline or the agency correct a mistaken fare and halt the purchase, due to the speed of information spreading across the internet, significant ticket sales may occur even before the fare becomes unavailable.
In 2015, a new enforcement policy was announced that was authorized by the Department of Aviation Enforcement & Proceedings. The department decided to not enforce section 399.88 concerning mistaken fares, however, there were two rules applied to airlines and travel agencies:
An airline or a travel agency should demonstrate that the fare was a mistaken fare. The airline or agency has to prove that the fare advertised and the resulting ticket sales constitute a mistaken fare situation.
The airline or the agency has to reimburse all passengers who bought a mistaken fare ticket and the additional out-of-pocket expenses that were made in reliance upon the ticket purchase. These kinds of expenses include non-refundable hotel reservations, tour packages, cancellation fees for connecting flights, international travel fees, etc.

Causes of Mistake Fares
Error flights were common during 2000 – 2009, however, from 2017, mistakes fares have been a rare occurrence. You might think in this day and age, there might be some way to prevent error fare flights, yet they have again risen to appear in the current Covid times. There are many reasons due to which error fares occur and most of the time, the passengers are kept in the dark about it. The most common types of error fares are:
Human Error: One of the most common causes that the airline states while cancelling bookings of error fares is that it was a human error. It is also referred to as a 'fat finger deals.' The classic example of this was the Delta Airlines' website that showed some incredible deals like a roundtrip between Cincinnati and Salt Lake City that originally cost more than $400 was offered for $48. A spokesman of the airline said even though the problem was fixed, they decided to honour airfares purchased at the incorrect prices. These mistake flight deals are a godsend for avid travellers with bigger dreams and smaller pockets.
Foreign Currencies: Sometimes when an airline attempts to list out fares with the inclusion of multiple currencies, at times they do goof up and do not get the conversations right. But this benefits the passengers in saving $30 to even hundreds of dollars. This is usually termed as airline error and sale fares. For example, the 2012 mishap of Myanmar to the US return flight which cost about $300 was a mere confusion while converting the price between currencies. Believe it or not, airline pricing mistakes like this happen almost all the time. Another example is that of the United Airline air ticket that was sold for just $79, while it was originally priced at $4,000. It was caused while converting the Danish Kroner to the British Pound.
Technological Issues: You might find this hard to digest but on many occasions, even the computer glitches. Nowadays, airlines determine the airfares of various routes using algorithms and the potential combinations of city routings and at times, it becomes complex enough to wreck algorithms. This leads to error fares being published at a much lower rate. An example of this type of error is the Etihad Airways flights from USA to India for only $236! Way, way lesser than its original price of flights to India i.e, $500-700. Or, the return air ticket from different cities of the US to Hawaii was sold off for just 7 USD.
Communication Issue: Online travel agents (OTA) and airlines communicated by a global distribution system (GDS). A GDS is a computerized network that facilitates communication and provides real times information connecting travel industry service providers like airlines, hotels, rental car companies, and travel agencies. As it is a computerized system, little glitches and communication issues are quite possible. Sometimes the airline provides incorrect information to travel agencies. The reason for this is caused due to a loading error from a database consultant. And the source of these error fares is mostly ATPCO (Airline Tariff Publishing Company) as they load the data for both the Airlines and OTA on many different GDS.
Fuel Surcharges & Fees: Fuel surcharges came into existence in the 70s during the oil crisis to support varying fuel prices. Unfortunately, these surcharges were applied ever since then, partly preventing frequent flyers from booking 100% free flight tickets using airline reward points. Fuel surcharges make up for surprisingly, a bigger part of an airline ticket, so now and then when the airlines leave it out, it equates to a lot of savings! When an airline accidentally forgets to add fuel surcharges in the total price, then the total fare can drop so low that is enough to be under the mistake fares category.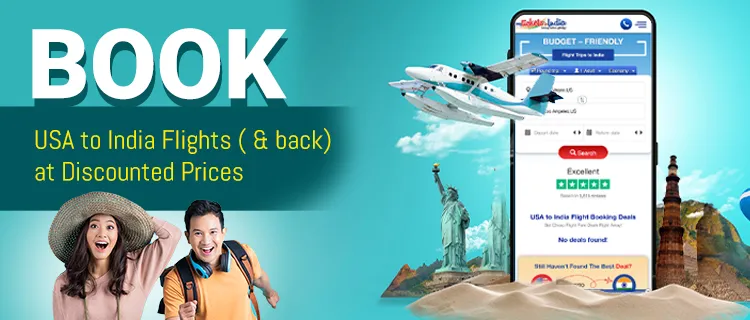 Do Airline Honor Mistake Fares?
With the 2015 Enforcement Policy announcement, the airlines can cancel tickets of passengers who have booked a mistake fare flight. However, airlines usually don't cancel tickets as it leads to horrible press, so they usually prefer to face the loss. There are also few examples of airlines who have honoured mistake fares like
Singapore Airlines: In December 2014, the airlines accidentally sold a ticket through mistake business class fares. Basically, the airlines accidently sold a few business class tickets at economy prices.
United Airlines: In 2013, the airlines priced cross-country flight tickets to as little as five to ten bucks. The tickets for flights to USA were booked with a snap of a finger. Travellers were elated to know of this exciting deal and hurriedly booked the tickets thinking that the carrier would not honour the deal. Begrudgingly enough, United ultimately did.
In conclusion, it doesn't matter who is to be blamed for the mistake fare. It could be the airlines or a third party. If the mistake fare doesn't get honoured, the airline provides its customers with an option to purchase at the intended price, or you can ask for a refund amount.
Frequently Asked Questions
Q: How to find mistake fares?
A.The nature of error fares is quite uncertain. The key to successfully booking a mistake fare is to be flexible with your dates. Many portals are devoted to finding mistake fares, but one of the easiest ways is Google Flights. However, other websites that are ready to cater to your needs of flying cheaply are:
Scott's Cheap Flights: Scott and his team of flight experts scour the internet to discover incredibly cheap deals on flight tickets.
Secret Fares Website: The website of Secret Flying offers trending and latest deals on travel, where a search for a specific flight can lead to several options of cheap fares.
Flight Fare Watchdog: One of the best price mistake finder websites found round-trip Delta flights from New York to Los Angeles at just $40! Or the Avior round-trip flight from Miami to Brazil for $128 only.
Q: How often do mistake fares happen?
A. Although mistake fares are a rare find as it is next to impossible to predict when the next mistake fare can happen or which flight can post a mistake fare, from January to May 2019, Scott's Cheap Flights found a total of 31 mistake fare flights.
Q: How long are mistake airfares available?
A. If the airline does not honour the bookings of mistake fares, then they can be cancelled within few hours. Therefore, if one is looking forward to cheap travel, they should have notification alerts set up for airline and cheap flight finders.
Priyanka Jadhav is a travel writer, who is inclined to explore different cultures and countries. When she is not writing, she is either reading fiction novels or surfing the internet for the next best place to add to her bucket list. Her interests piqued at a young age when she traveled across India and witnessed a variety of cultures, languages, foods, and people. If you're craving for an adrenaline rush, or need an instant travel update - Priyanka has a way with words to help you in every aspect possible. Bring quirky articles and the latest travel updates your way through MyTicketsToIndia, she aims to provide travelers with the necessary information possible.