12 Cheap Places To Get Passport Photos Near Me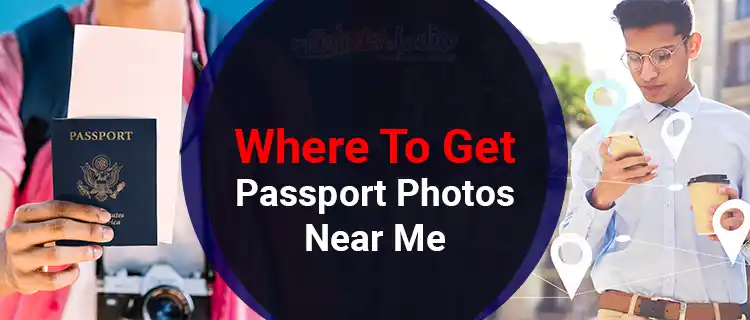 Last Updated on Jul 19th, 2022 by Heena Ganotra, Leave a Comment
Is your 10-year period finally over and you're looking to get a new picture for your passport? Or are you traveling for the first time and need a passport photo to live your travel dreams? In any case, if you're struggling with questions like "Where to take passport photos near me" or "how to get passport pictures near me", we have you sorted. Given below is the list of places where you can get your passport photos with ease.
Places for Cheap Passport Photos Near Me
1. CostCo
CostCo is one of the cheapest places to get passport photos. It costs as little as $4.99 for four photos, making it super affordable. However, this is member-exclusive only. For non-members, the price goes a little higher i.e. $5.34.
2. AAA
If we talk about AAA passport picture cost, it depends on the kind of AAA membership you have. Classic members have to pay $8 for 2 pictures. Plus members get the first 2 sets free along with their children's (minor – 15 years of age or under). Premier members get all pictures free for themselves and each of their minor children (15 years or under). Like Costco, AAA offers services to non-members too, charging $12 for 2 pictures.
3. FedEx
FedEx passport services cost $14.95 for two government-compliant photos. Not just this, there's a $2 off coupon that they offer on their website to promote their services and help customers save more. Another thing that you can do is take your own picture and have them print it for you. Yes, they let that happen! Under this case, it will cost you less than $1.
4. UPS
A passport photo from the UPS store costs $11.99. You can even save 15% on your next online print order if you sign up for insider access to the UPS store. Don't forget to schedule your appointment before going there though.
5. CVS
For a passport picture from CVS, you would have to shell out $16.99. However, you could use coupons that CVS offers to save a few dollars. Even though the price is higher, CVS has a Biometric ID Photo System that verifies if the pictures are in sync with all the requirements shared by the US government.
6. Walgreens
Walgreens gives passport photos within minutes. It prints and analyzes them using advanced biometric tools that assure its compliance with the US government guidelines. For 2 passport pictures, Walgreens charges $15.99.
7. Walmart
The Walmart department charges $7.44 to print passport photo. However, you you can print a picture on your own for as low as $0.09. All you have to do is print 4*6 inch size photo template and pay what you would have paid for a postcard. Another advantage is that you can either get a digital photo or printouts shipped to your place.
8. Rite Aid
The rite-aid pharmacy store charges $7.99 for passport photos. However, you can get it done for a lot cheaper if you use a 4*6 inch photo template. This will cost you only $0.09. You can use this trick to save big.
9. Professional Photography Studios
While we understand this isn't common among the applicants, we can't neglect this altogether. Professional photos aren't (1) necessary for either passport photos or VISA photos and (2) have exorbitant prices, making it a "no, no" among people. But if it's your only resort, you can go ahead. However, please note that because people don't usually prefer it, many studios don't even offer this service.
Cost of Passport Photos from Professional Studios: Over $15
10. Passport Office/ Post Office
Passport offices and post office have an advantage over every other passport photo center as it processes the passport application along with. In other words, after you get your photo clicked, you can send your application from there itself. An added benefit of this is that the officials there will go through your application and will share their feedback as well. However, make sure you call and get an appointment beforehand.
The cost of passport pictures from passport and post offices are slightly on the heavier end i.e. $15.
11. Registered Passport Expediters
If you are unable to reach out to a regional agency near you but need to get your passport in two weeks or less, you can make use of a passport expediting service. They will take your passport picture and will also get your application processed. However, make sure you ask the expediter if they offer the service or not beforehand.
12. At Home (DIY)
Yes, we're not kidding! With technology growing by leaps and bounds, you can take your passport photo without going to a passport photo booth. While self-help is the best help, make sure the photo you click is taken from a distance of at least 40 cm. Yes, a mobile photo will work. Ask somebody's help if it's a hard nut for you to crack. That's because one must have an eye for precision to take passport pictures else your passport or visa application would end up getting rejected.
Tips To Take Passport Photos At Home-
Body-Camera Distance – 40 cm
No shadows or obstructions.
Look in the eye of the camera.
Stand still.
Not only this, there are umpteen online websites that have auto-cropping tools and background erasers. Once you upload your picture taken from the mobile device/professional camera, you will end up getting the digital version of your passport photo within minutes. You can then get it printed. However, we won't recommend you do this because this increases the chances of your passport application getting rejected by the US Department of State or the officials processing VISA. We suggest you go for one of the many options listed below for the best passport photos near me.
Get to know the US passport photo requirements here. Whether you want to know if tattoos will work or caps would do, this blog here will clear all your doubts.
How Much Do Passport Photos Cost | Ready-Reckoner
The cost of Passport photos ranges between $4.99 and $15. It depends on where you get your passport photo from; if you are a member of the store you take it from; and your needs. The lowest passport cost is offered by Costco if you have the membership and the highest passport cost is by the post office. That's because they get the application processed as well. Here's a list-
| | | |
| --- | --- | --- |
| Location | Membership Price | General Price |
| Costco | $4.99 | $5.34 |
| AAA | $8 | $12 |
| UPS | X | $11.99 |
| FedEx | X | $14.95 |
| CVS | X | $16.99 |
| Rite Aid | X | $7.99 |
| Walgreens | X | $15.99 |
| Walmart | X | $7.44 |
| Professional Studios | X | $15 |
| Passport Offices | X | $15 |
| Sam's Club | X | No Longer Available |
| | *Prices are Subject to change without notice | |
FAQs
Q: How can I get digital passport photos near me?
Ans: You can get digital passport photos from the convenience of your home. Steps to follow if you need a digital passport photo near you:
Download a passport photo generator app.
You can also visit web photo cropping tools.
Upload your picture there – any picture with any size/even selfie.
And that's it! Your picture will have a clear background and a perfect size with all the requirements verified; thanks to the in-built tools.
Q: How long does the Costco photo take?
Ans: You can get the photo within an hour of getting it clicked from the store.
Q: Does Costco do instant photo printing?
Ans: It takes around an hour for Costco to give pictures. However, as far as printing is concerned, Costco does that instantly for only $0.17.
Q: What is the cost of passport photos at Sam's Club?
Ans: Post COVID, Sam's Club no longer provides passport pictures or memberships for passport photos.
So these were the top 7 places where you can get passport photos near me. And once you have the photo ready, brace yourself to apply for a visa. Don't forget, you have MyTicketsToIndia as your flight-booking partner for tickets to India from USA and back.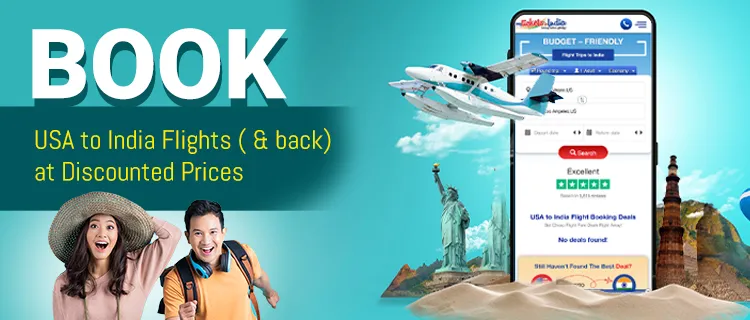 Should you have any other concerns or queries, feel free to get in touch with us. We'll be right here to resolve the same for you.
About Heena Ganotra | View Posts
A writer by both passion and profession, Heena Ganotra is "half agony, half hope" but all heart. And oh, she has been a book lover from the start! Her love for books is what convinced her to make a career in the wonderful world of words. She loves what she does and is out-and-out a satisfied soul with a wish to spread happiness like herpes. Insight- Some say she is living the best life anyone could because she reads, writes, travels, and makes merry. They're right because what else does one really need! :)