Who Can Book USA to India Flights & When Will Normal Travel Begin?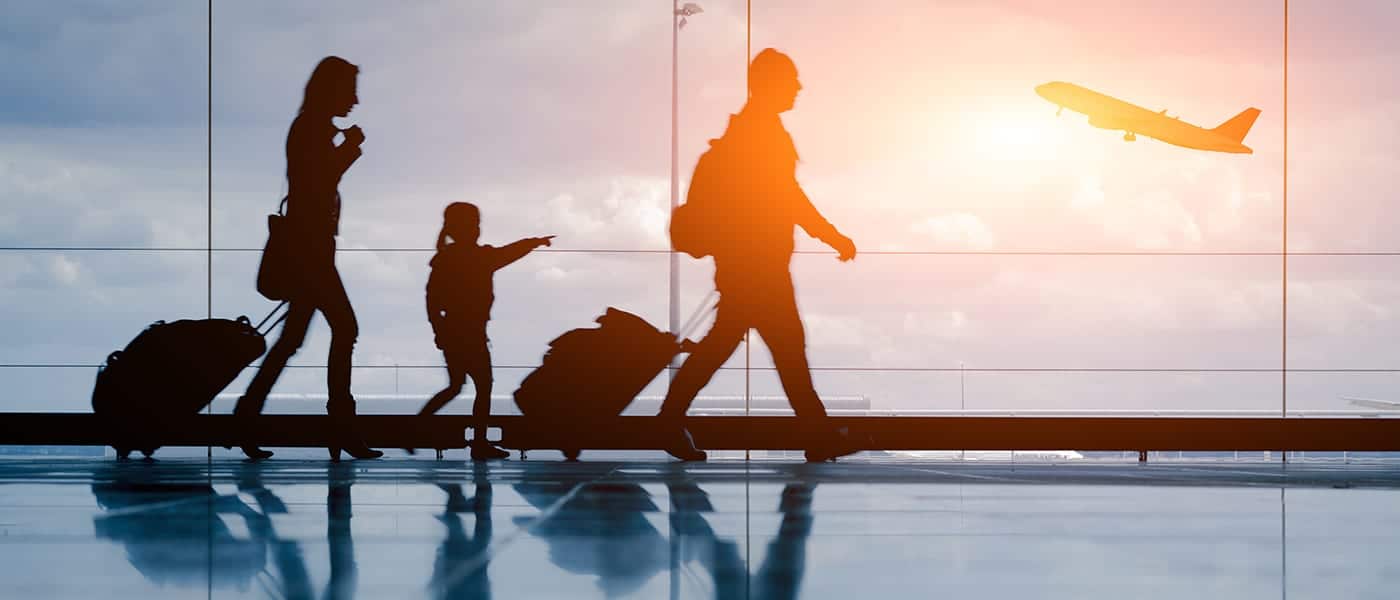 Last Updated on May 23rd, 2022 by Heena Ganotra, 94 comments
It's been over two years since our lives were turned upside down by the Coronavirus pandemic and the feeling of being close to the old normal is nowhere near. While India has had its fair share of difficulties in arranging special India International flights from USA and back, the country has continuously ramped up its operations to match the demands of the passengers.
After India closed its international borders on 25 March 2020, the country came up with its Vande Bharat Mission that commenced on 7 May 2020 to bring back stranded Indians from different countries. As of February 2022, close to 34 lakh, people have traveled through VBM India international flights which brings us to the question of when 'Normal' flights will resume.
While non-stop flights from USA to India are in place, direct flights and connecting flights via Vande Bharat and Air Bubbles are good substitutes. Let's delve a bit deeper and find out if and what restrictions are still in place after 2 years of battling with the deadly virus and who all are eligible for air travel to India.
Have India International Flights From USA Resumed?
While the international flight ban has been extended till 28 Feb 2022, flights from USA to India have been and will continue to operate under "Vande Bharat Mission (VBM)" and through the "Air Bubble Agreement".

If you're confused about what route to take for USA to India travel, the transit points, and the eligibility criteria which varies with every airline, here's everything you'll need to know about Air Bubble USA-India flights.

The Directorate General of Civil Aviation (DGCA) extended the suspension after deciding to resume scheduled international flights from December 15 onwards in view of the presence of the new COVID variant – Omicron.
So if your question is whether one can book USA to India flights and back, the answer is YES. However, certain terms and conditions still persist.
Who Can Book Flights From USA To India?
Travel to India for tourism and other short-term purposes resumed fully on November 15 for individuals holding tourist or e-tourist visas issued on or after October 6, 2021. Tourist visas issued before October 2021 will not be honored and travelers attempting to enter India using one of these visas are likely to be detained and returned to their point of origin.
Additional categories of travelers including certain business travelers, as well as individuals moving to India as residents, are permitted.
Where Can One Book India International Flights From USA?
The flights can either be booked directly through airlines or from accredited travel agents. It so happened that, initially, Air India was the sole airline that used to operate flights from foreign countries to India. Soon, travel agencies voiced the "unfair monopolism" which led to many air-ticketing portals, including MyTicketsToIndia, gaining the right to book travel to India from USA and back. Flying to India is now easier and more convenient and so is scoring flight deals.
Is It Safe To Travel To India right now?
Even though Omicron continues to spread its venom, India has a negligible number of cases which makes it safe to travel to India right now. With adequate precautionary measures which include wearing masks, practicing social distancing, and frequent sanitization, traveling to India from USA is no longer a major concern. However, one must undergo an international journey only after evaluating the risk and the level of necessity. Moreover, there are certain guidelines issued by the Government of India (GOI) that are to be followed. The same have been discussed below.

Latest Guidelines On India Travel
If you wish to travel to India, there are certain requirements you must fulfill. According to an official statement released on 10 February 2022 (effective from 14 February 2022), submitting 14 days' travel details along with the self-declaration form is mandatory. This is regardless of the vaccination status of the international travelers flying to India.
Suggested Read: Self Declaration Form On Air Suvidha Mandatory For India Travel
Apart from this, a COVID-19 negative test report is NO LONGER mandatory for air travel to India if you're fully vaccinated. Along with this, the concept of 7-day home quarantine, 'at-risk' countries, and 8th day RT-PCR test uploading have been scrapped.
You can check more details on the latest guidelines for India air travel here. Right from every detail to the testing facilities at airports, we have covered everything here.
Which Airlines Are Operating Between India & USA?
Under the Vande Bharat Mission and Bubble Agreement, multiple carriers cover the route between India and USA. While the national carriers of India – Air India and Air India Express – top the list in terms of the number of flights they've operated, other airlines that have made praise-worthy efforts are-
United
Emirates
Air Canada
Aeroflot
British Airways
KLM
Ethiopian Airlines
American Airlines
ANA
Kuwait Airways
Etihad Airways
Turkish Airlines
China Airlines
Qatar Airways
Swiss
Details Of USA to India Flights
Flight Price: If you book the flight tickets well in advance, you can get the tickets for as low as $400. 
Cheapest Airlines Operating From USA to India: Air India, British Airways, American Airlines, & Delta Air Lines.
Fastest flight from USA to India: Air India Newark to Delhi non-stop flight that takes 13 hours 45 Minutes.
Popular Flight Routes
**Note: Get in touch with MyTicketsToIndia to have all your queries resolved. Be it choosing the best flight itinerary or sharing the cheapest flight prices, we do everything possible to make USA to India journeys easy and hassle-free.
When Will Normal Flights Resume In India?
As updated on 22/2/22, REGULAR international flights are likely to be resumed from March 15, 2022. This piece of good news kicks in after two years after the regular international flights were suspended on 23rd March 2022. The aviation minister had a word with the health minister and a conclusion of restarting the flights for the summer schedule was reached.
An official statement said, "We were expecting this to happen last August-September when the Delta variant had subsided. However, it was delayed so much that by the time it was supposed to happen, Omicron had set in. We should not lose this window now."
What To Do Until America to India Normal Travel Resumes?
Until normal India international flights from USA resume, emergency flights to India through Vande Bharat and Air Bubbles will be the only hope one can hold on to. However, even for that, certain International Travel Guidelines will have to be followed. With these guidelines, you are sure to make your USA to India travel smoother, safer, and easier. We wish you good health!
Frequently Asked Questions
Q: Can I travel to the US with an H1B visa in Travel Ban?
Ans: If you have a valid stamped H1B visa, you can easily travel to the US. There is absolutely no need to worry.
Q: Air India has been accused of wrongly profiteering from a situation that demanded sensitivity. Because the prices were skyrocketing, only a small percent of people could come back home. Was that the right move?
Ans: According to the statements given by Mr. Hardeep Puri (Minister of Civil Aviation), it couldn't have been handled any better. In an interview, he said that the prices charged by Air India were much lower than what the other airlines would have. He also mentioned that the highest amount that was asked for the tickets was 1 lakh (India-North America route) and that the competitive airlines were asking thrice for this amount. The minister was all praises for the mission and Air India, but we'd leave it up to you to make sense of it all. Cheap flights to India or not, India is doing every bit to recover and bounce back to normalcy. All we can do is hope for the best.
If you have any other questions, feel free to drop a comment. We'd love to answer it for you.
And if you are looking to book USA to India flight tickets at fair prices, MyTicketsToIndia is just a call away. Expect 0% hidden charges and 100% transparency along with friendly travel experts who know the ins and outs of the aviation industry and would love to assist you in your flight-booking process.
About Heena Ganotra | View Posts
A writer by both passion and profession, Heena Ganotra is "half agony, half hope" but all heart. And oh, she has been a book lover from the start! Her love for books is what convinced her to make a career in the wonderful world of words. She loves what she does and is out-and-out a satisfied soul with a wish to spread happiness like herpes. Insight- Some say she is living the best life anyone could because she reads, writes, travels, and makes merry. They're right because what else does one really need! :)