How To Get American Airlines Lost Baggage Claim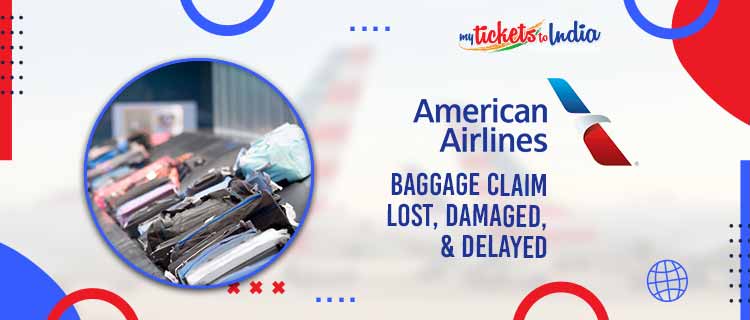 Last Updated on Aug 25th, 2023 by Renu Dahiya, 27 comments
Everyone wants to arrive at their destination with their bags, but when traveling by plane, it may happen that your baggage is not at the arrival airport. But we simply cannot afford not to find our valuable possessions. If you are traveling with American Airlines, you can report at American Airlines lost baggage counter for your lost bag and can file a claim for reimbursement of purchased products during the period of absence of your luggage.
So, don't give up hope if you've lost your luggage with American Airlines, we've brought you important information about American Airlines lost luggage policy and also some steps you can take to minimize the hassle or stress of a situation like this.
How To Report For American Airlines Missing Baggage?
Once you find that the airline has mishandled your luggage, you should immediately report it. Here you can find a handy guide to reporting for American Airlines missing Baggage:
In case of missing baggage
The very first step to report for your missing bag is to find the airline baggage desk at the airport.
After finding the desk, inform the American Airlines agent that your baggage has not arrived as expected.
Provide the necessary information to the agent such as a copy of your bag tag that you've received at the time of check-in, then the agent will verify your information.
If the agent will not be able to provide any update on your bag, file a report for missing baggage. Provide every bit of information about your missing bag like the size, color, and material of the bag.
Give the local address and contact information on the report and don't forget to get the American Airlines lost baggage phone number and file reference number.
You need to fill out a Passenger Property Questionaire if your luggage has still not arrived five days after your flight landed. You need to send it to the American Airline address provided on their website within 30 days of losing your luggage.
In case of delayed baggage
The majority of the lost bag cases are of delayed baggage. Keep calm and wait for some time, it may come to you within a few hours if it is a case of delayed baggage.
After letting the airline know about your missing bag, the agent can tell you exactly where your bag was last scanned, and in a matter of hours or a day or two, you will get your luggage.
After reporting, the airline is responsible for getting your luggage to you. So, including your local address in your claim is one of the important things, so that airline easily deliver your luggage after finding it.
You can buy yourself some necessary items during this period and don't forget to keep the receipts of the purchased items to claim compensation for the same.
Track your luggage continuously to check the luggage claim status and see if there's any update.
If you aren't getting any updates through any of the modes, then contact American Airlines via phone, their customer service representatives will surely help you out.
In case of lost baggage
The airline may classify your bag as truly lost after around 30 days or sooner.
Once the airline made this determination, you can file a claim against the airline for your lost luggage.
You need to submit a new claim for this that your luggage is truly lost and this whole process tends to be more detailed.
The airline will ask you to provide complete information like a proper list of items that were in the bag and original recipes for purchased items during the missing baggage period.
In case of damaged baggage
If you notice that your luggage has been damaged or destroyed upon receipt of your suitcase, you can claim reimbursement for the price of your suitcase and the damaged goods.
According to American Airlines' damaged baggage claim policy, you need to send a letter to the airline within 7 days of receiving your luggage with the maximum details possible of the damaged goods such as photographs of goods, purchase receipts, etc.
American Airlines Baggage Tracking
You can check the tracking status of your AA bag yourself and see if there's an update on your lost luggage complaint with the American Airlines track baggage system. This automated system for tracking luggage will help you not only in locating your missing bags but also ensure they don't get mishandled in the first place.
The American Airlines agent at the airport will give you a file reference number of 13-character to use when filing your claim. You can check the status of your luggage online if you have your original bag tag or a 13-character file reference number associated with the missing bag report you submitted. Follow the below-mentioned steps for American Airlines baggage tracking:
You simply need to click on the 'Travel Information' tab on the official website of American Airlines.
Then click on the 'Bags' option and find the 'Delayed or Damaged Bags' tab on this page and follow that.
After heading to the 'Delayed or Damaged Bags' page, you need to check for the 'Find your Bags' option and click on the same. Then by entering your first name, last name, and file number you can get updates on tracking your lost luggage.
Suggested Read: Know About American Airlines Business Class Review
American Airline Baggage Claim Status
With the help of the baggage tracking system, you can easily get updates on your American Airlines baggage claim. Also, always be sure to ask for a AA Baggage policy while filing a report for your missing baggage such as to what extent the airline will reimburse you and how. American Airlines allows reimbursement for the necessary items you need immediately while away from home without your luggage or belongings.
Claim reimbursement for purchased products during the lost luggage period
If during the time of absence of your luggage, you have had to buy some necessary items, you can claim reimbursement for the same from the airline by presenting receipts of these products. You have to make a written complaint to the carrier for this within 21 days from the date the baggage was made available. And, if you failed to ask for a claim within this period, your action against the airline will not be admissible.
Contact at American Airlines baggage claim phone number for direct help
If you are still finding issues in filing a lost baggage claim, you can directly contact the airline by using American Airlines lost bag phone number. Do not wait until you get home to take this step. Their customer advisors will help you to file your delayed baggage claim immediately. Find the contact details for American Airlines' lost baggage claim:
Contact at 1-800-433-7300 or 1-800-428-4322 for getting assistance with your lost luggage.
Frequently Asked Questions
Q: What happens if you lose your luggage claim ticket?
Ans: Contact American Airlines via phone or at their lost baggage counter. For prior safety, always take picture of the ticket on your phone. You can also stick them to your passport or another important item you won't lose if the luggage claim tickets are stickers.
Q: Do American Airlines have to reimburse you for items you purchase as a result of delayed luggage?
Ans: If your flight lands but your bags don't, airlines have to reimburse you for items you need to buy until your bags arrive – so long as the items are reasonable.
Q: How long does baggage claim take?
Ans: If it is a simple issue of delayed baggage it should show up in the next 4-7 days. If your bag is truly lost, your chances of finding your lost baggage after 30 days will be less.
Q: Is it possible to get American Airline lost baggage compensation?
Ans: Whether your bag is lost, delayed, or damaged, the airline is obligated to pay you compensation up to a certain limit.
Q: Where to file your delayed baggage claim immediately?
Ans: As soon as you ascertain the bag did not make the trip with you, you should immediately take action and file a complaint about the same at the American Airline baggage claim desk at the airport. If you were unable to file the complaint at the desk, you can directly contact them by using the American Airlines baggage claim number.
Better late than sorry!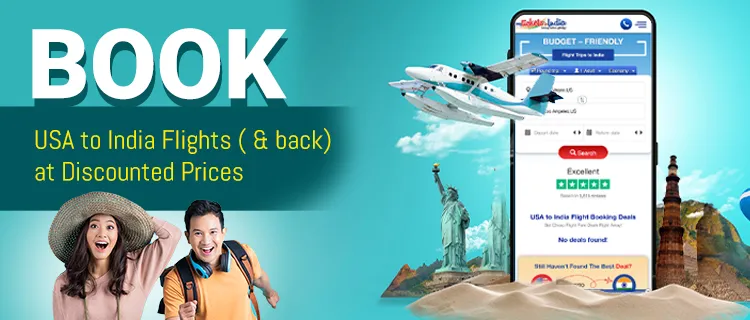 So, the next time you lose your luggage with American Airlines, consider this guide and claim your luggage and compensation easily from the airline. Have more queries? Don't worry! At MyTicketsToIndia you will get complete assistance from experienced travel professionals regarding all the queries you face. Be it booking book tickets to India or assistance otherwise, we bring the cheapest flights and answers to your questions in detail.
Renu Dahiya is a passionate writer who worships her profession. Her love for writing has encouraged her to pursue her career as a writer. Her friends call her a "travel worm" and always come to her to know some interesting traveling tips and destinations. Renu is a repository of knowledge about traveling who knows which place should be visited in which season. Oh yes, she is insanely in love with dancing too. Writer, traveler and dancer, a perfect combination! Without a doubt, she is a complete package.