Can You Bring Plants On A Plane? – Everything To Know Before You Fly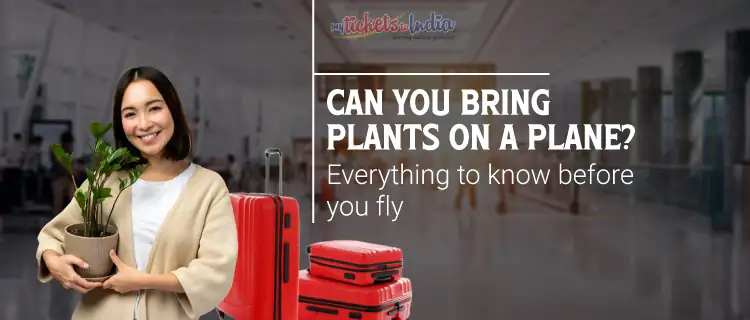 Last Updated on Aug 28th, 2023 by Renu Dahiya, 1 comments
Plants are a great way to add life and beauty to any space, and many people love to bring their favorite plants or flowers with them when they travel. But, can you bring plants on a plane? Well, it can be a complicated and confusing process. Different countries and airlines have their own rules and regulations regarding the transportation of plants, and it is important to know these regulations before attempting to take plants on a plane. In the following guide, we have compiled some important information concerning plants and airport procedures so that you can learn more about these regulations and how they apply to your potted friends. So, let's get started!
Can You Take Plants On A Plane? – Domestic & International Flights
Traveling With Plants On Domestic Flights
Yes, you can bring plants on internal domestic flights fairly easily within the USA, as long as they don't break the limits for hand luggage or personal item sizes and do not have an excess of 100ml of liquid. However, when bringing plants on a plane, you should be prepared to unpack plants for inspection and send them through the X-ray along with the rest of your items.
Traveling With Plants On International Flights
Plants are often subject to more rigorous checks on long-haul international flights. That's because of their potential to spread various diseases or become invasive species, destroying native plants in their way. Many countries have policies regarding this which prevent the entry of agricultural products which could spread disease, carry pests or harm local agriculture.
So, it is always better to do lots of research, contact local customs offices, and check the rules of your destination country before you plan to take any plants on an international flight. You may require permits that show the specific species and need treatments to remove diseases and pests first.
How To Pack Your Plants?
Just wrap the pot or entire plant in a plastic bag to avoid soil spillage. If you want to be extra safe, consider keeping plants "bare root" (in some situations, this may be legally required as the soil can harbor foreign insects). To do this, ease your plant out of its pot, tease any excess soil off with your fingers, and gently rinse roots in lukewarm water to remove the rest. Swaddle the roots in damp moss or paper towels for the journey and report promptly when you reach your destination.
Can You Bring Seeds On A Plane?
As per the information published on the official website of TSA, you can take seeds on a plane, both in checked and carry-on bags. But, it also depends on whether you are flying domestically or internationally.
You shouldn't have any problems traveling with your seeds if you are flying domestically within the USA. As long as you are not carrying any illegal seeds, you can take them on your flight. But, if you have booked an international flight such as Chicago to Delhi flight, you need to follow the rules set by the country you are flying into. The USA has strict restrictions on bringing seeds in from other countries.
Can You Take Flowers On A Plane?
You can take flowers (that are not in liquid) on your flight within the country's borders. If you are traveling internationally there will be certain regulations of a specific country to research. But, most countries generally state that cut flowers should be presented for inspection and free from pests and disease to enter.
Traveling With Flowers On Domestic Flight
You are allowed to carry flowers with you on a domestic flight. But, make sure that the flowers are not stored in liquid as almost all the airlines have a limit of 100ml of fluids per container, which must be stored in a see-through bag. Also, the flowers should fit in the overhead locker or under the seat in front of you.
Traveling With Flowers On An International Flight
Whether you can carry flowers on an international flight depends on the country you are flying to. When you arrive at customs in your destination country, you will be sent to a customs inspector who will check the flowers for insects and signs of disease. If they find nothing (potentially wrong), there is a good chance that you can carry your flowers with you.
Also, note that you may require prior permission from customs officials on which flowers you can bring on the plane.
Tip for travelers – You can check the other prohibited items on a plane here and pack your luggage smartly.
Conclusion
We can conclude that airlines do allow passengers to bring plants and flowers on domestic flights. For international flights, however, there are more restrictions on the import of plants and flowers, with most countries requiring the examinations of plants at customs. So, always double-check the permits and certifications you might need for your plants before plying to avoid fines and confiscation at the border.
Have a great trip, all you plant lovers! If you aren't able to carry plants, we'd suggest you give it off as gifts to people around. Giving is the new getting. Good luck!
Frequently Asked Questions
Q: Can you bring pesticides on a plane?
A: It completely depends on the airline you are flying with. But there are some pesticides that are generally allowed on a plane such as Neem Oil, Cayenne Paper, Garlic Spray, Organic Pyrethrum, and Eucalyptus oil.
Q: Why are some seeds not allowed on flights?
A: Every country has different regulations regarding what seeds can and can't be brought into their country. They ban certain seeds because they are not native or accustomed to the environment of the country.
Q: Can I bring flowers in checked luggage?
A: Yes, you can bring flowers in checked luggage. Make sure you have adequately boxed them and preserved them for freshness during the flight.
Q: Can I bring fruit on a plane?
A: Yes, you can bring fruits on both domestic and international flights (departing from the USA). But, in the case of an international flight, you may not be able to bring the fruits off the plane once you arrive at your destination. If your intention is to bring the fruits onto the plane in your carry-on luggage and eat them during the flight, you will face no issues.
Q: Can you bring coffee beans on a plane?
A: As per the TSA rules, you can bring coffee beans on a plane in carry-on and checked baggage. International flights are a little trickier because many countries have rules against bringing in food or plants. So, read the specific requirements for the country you are flying to.
Q: Can I take succulents on a plane?
A: Yes, you can take succulents on a plane either in your carry-on or checked luggage, in the case of domestic flights. But, if traveling internationally, you must check the customs rules.
That is all the essential detail you must get a hold of before flying with a plant. Still, soaking in doubt? Don't worry! MyTicketsToIndia is always here with experienced travel experts to serve you with the finest solution and assistance.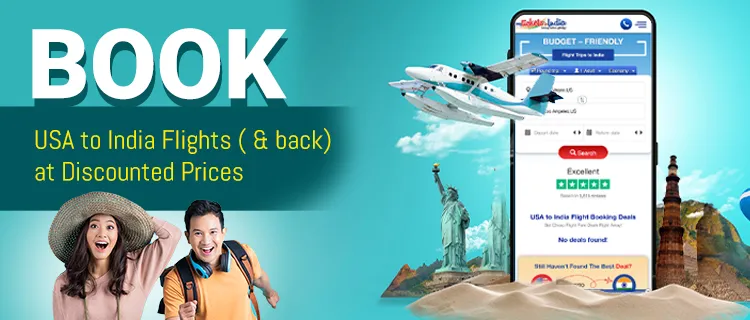 We are one of the leading flight-booking agencies in the USA with more than 13 years of experience. We deal in offering amazing offers on India tickets from USA and vice versa at economical rates. With our big discounts, cheap rates, and easy payment solutions, your flight booking experience with us will be super smooth.
Renu Dahiya is a passionate writer who worships her profession. Her love for writing has encouraged her to pursue her career as a writer. Her friends call her a "travel worm" and always come to her to know some interesting traveling tips and destinations. Renu is a repository of knowledge about traveling who knows which place should be visited in which season. Oh yes, she is insanely in love with dancing too. Writer, traveler and dancer, a perfect combination! Without a doubt, she is a complete package.