Google Will Stop Offering The Option To Book A Flight – Here's Everything To Know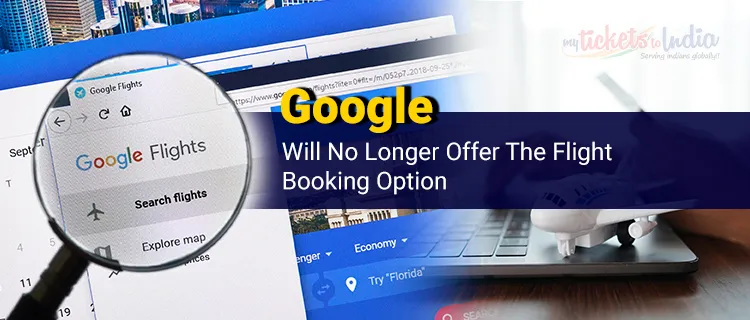 Last Updated on Sep 26th, 2022 by Renu Dahiya, Leave a Comment
Google has announced that they will soon disable the feature of booking air travel directly through the search engine. The research analyzed that travelers prefer to book their flights or air travel directly through an airline or another travel website. Let's know about this latest update made by Google in detail below –
Google Shutting Down Booking Feature For Travelers
Recently, Google has made an announcement that they will shut down the bookings on Google for flights for users outside the USA at the end of September 2022. And, for users within the USA, Google will stop this feature after the month of March 2023. Google has decided to end this because they see a major decline in the number of users booking their air travel on Google. Travelers prefer booking their flights directly with airlines or with travel agencies.
"Over the next 12 months, we plan to phase out the Book on Google feature for Flights. We originally offered this functionality to give people a simpler way to buy their tickets and to help our partner airlines and OTAs received more bookings. However, we've found over time that people actually want to book directly on partner websites, and we always strive to meet user preferences whenever possible." – Google
Google Will Continue To Enable Traveler To Search For Flight Options
While the booking feature will no longer be available, travelers will still be able to search for a flight through Google flights and click on the airline and online travel agency links to book their flights. It offers money-saving features such as the ability to explore the map to find the best deal and set price alerts on flights. What actually changes is that Google will no longer take a share of bookings on Google channels, but will refer all the travelers to partners for flight bookings.
Google launched this 'Book on Google' feature in 2015 as a way to facilitate bookings for airlines and online travel agencies in an era when many of mobile websites were not particularly sophisticated. But now the facilities have improved and they saw a declining share of flight bookings coming from the 'Book on Google' feature. That's why the company has decided to shut down the flight booking feature on Google.
Book With MyTicketsToIndia! 
Worrying about cheap fares after this change made by Google? Worry not! MyTicketsToIndia is here with a wide range of deals and discounts on USA to India flights and back. You just need to give us a call at +1-585-948-0222 or join the live chat and we'll help you find the best deals on your US-India route.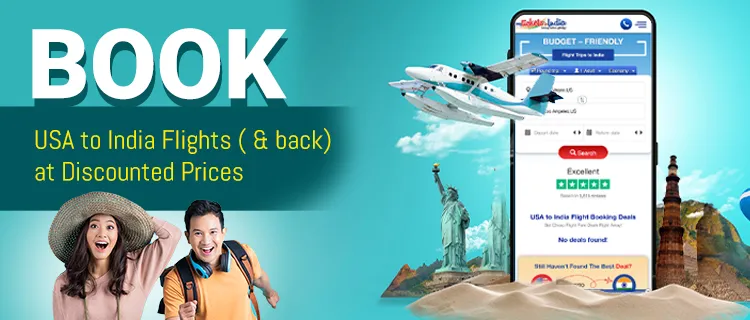 Frequently Asked Questions
Q: Can I no longer use the 'Book on Google' option to book flight tickets?
A: Travelers outside the USA will not be allowed to book flight tickets on the Google site after September 30, 2022, and for users within the USA, google may shut down this feature after March 31, 2023.
Q: Can't I even search flights on Google site from now on?
A: You can still search for flight deals on Google site. 'Google flights' is not shutting down, it will continue to enable travelers to search for flights and click on airlines and OTAs links to book their flights. It's just that Google will no longer take a share of bookings on Google channels and will refer all users to partners for bookings.
Q: Can I book flights within the USA on Google flights?
A: Yes, you can book your flights within the USA till March 31, 2023. This date is tentative, Google has announced that they may shut down the flight booking feature for users in the USA after this date.
That is almost everything on this latest update made by Google. We hope you find this piece insightful. Keep returning for more valuable pieces!
Renu Dahiya is a passionate writer who worships her profession. Her love for writing has encouraged her to pursue her career as a writer. Her friends call her a "travel worm" and always come to her to know some interesting traveling tips and destinations. Renu is a repository of knowledge about traveling who knows which place should be visited in which season. Oh yes, she is insanely in love with dancing too. Writer, traveler and dancer, a perfect combination! Without a doubt, she is a complete package.