India To Introduce E-Passports With New Advanced Security Features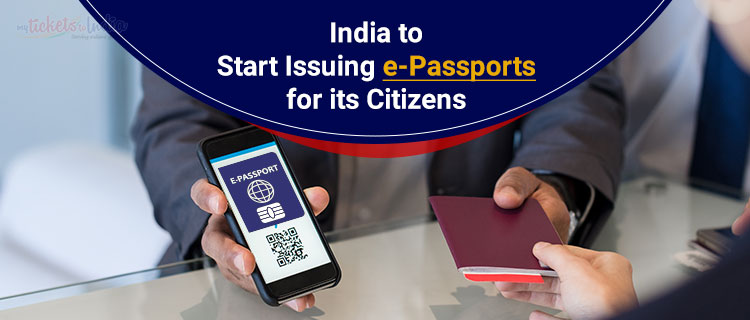 Last Updated on Jul 12th, 2022 by Renu Dahiya, Leave a Comment
The Ministry of External Affairs of India will soon introduce chip-enabled e-passports with advanced security features. Union Finance Minister Nirmala Sitharaman during her 2022 Budget speech on February 01st announced that e-passports with embedded chips and futuristic technology will be rolled out in FY 2022-23. But, are you thinking that how safe is it? Well, the e-passports will come with an electronic microprocessor chip and advanced security features. All the information of the passport holder stored in a microchip will be completely secured and prevent fraud.
Secretary in Ministry of External Affairs Sanjay Bhattacharyya had earlier stated that the new electronic passport will secure biometric data and also comply with International Civil Aviation Organisation (ICAO) standards.
Here is a detailed guide to what an e-passport is and its features, check out now!
What are e-passports for India?
The Indian electronic passport is a chip-enabled passport with a biometric identification card ensuring complete transparency and security. It contains a small electronic chip that carries all the information, related to the passport holder, electronically. Information stored on the microchip includes the demographic and biometric data of the passport holder. All Indian passports are not biometric now, only diplomatic and official passports have been biometrically secured.
Apart from knowing what an electronic or biometric passport is, travelers must also know the creators of this innovation. The Association of three major technical institutes in India has developed this great innovation, i.e.:
National Informatics Centre (NIC)
Indian Institute of Technology – Kanpur
India Security Press and the Ministry of External Affairs officials.

Benefits of Indian e-passport
An electronic or biometric passport has several benefits as compared to a regular or traditional passport. It is beneficial for both travelers and the national authorities. Some of the unique benefits of an e-passport are:
With a biometric record of individuals, an e-passport will be secured and prevent scammers from making duplicate passports and conducting data piracy.
Chip-enabled e-passports will restrict the unauthorized transfer of information through radio-frequency identification (RFID).
Allow for faster border crossing while at the same time improving security.
No need to stand in queue for a long time as an e-passport can be scanned in a few seconds.
Security Features of Indian e-passport
E-passport has 41 security features. It is valid for 5 or 10 years, based on the applicant's age. Some of the features of an e-passport are:
Embossed holographic images in a laminated film, appear to move and change color under light.
Digital signature of the passport holder
Iris scan of the passport holder
Color photograph of the passport holder
Demographic data of the passport holder
Bimetric data of the passport holder
Fingerprints of all 10 fingers of the passport holder's hand.
How do e-passports work?
An electronic passport serves a similar purpose as a regular or traditional passport. An e-passport has an electronic chip that contains the same data as a regular passport. The microchip in passport carries personal particulars of the applicant such as the name of the passport holder, date of birth, and other necessary information. 
The embedded rectangular antenna-type electronic chip placed on the back of the passport has 64-kilobyte storage space. 
The electronic chip will carry data from up to 30 international visits initially. In the later stage, the microchip is also supposed to store the passport photos or picture of the owner along with biometric information like fingerprints. And, if someone tries to mess around with the chip, it will result in passport authentication failure. 
The electronic or biometric passport could be scanned in a few minutes as compared to the physical verification at the immigration counter. It will speed up immigration checks and eliminate the need to stand in queues and save travelers time. 
Commencement of e-passports will also help to keep a tight rein on the fake passport business as the fraudsters would find it tough to manipulate the information recorded on the chip. 
When will India start issuing e-passports?
India has been considering e-passports for several years. The very first electronic or biometrically secure Indian passport was issued in 2008 to the President at the time, Pratibha Patil. On a trial basis, India has issued 20,000 official and diplomatic chip-embedded e-passports.
The recent announcement made by Finance Minister Nirmala Sitharaman states the issuance of biometric Indian passports to Indian citizens will soon be commenced. For manufacturing e-passports, the India Security Press, Nashik has awarded the contract for procurement of International Civil Aviation Organization-compliant electronic contactless inlays along with the operating system necessary for biometric or chip-enabled e-passports. On the successful completion of this procurement process, e-Passports will be issued to Indian citizens.
Other countries with Electronic Passports
The concept of an e-passport is not something unheard of. India is following several countries that have already launched the biometric passport. e-Passport's advanced security has led many countries to adopt electronic travel documents.
Currently, the biometric e-passport system is in use in around 120 countries worldwide, including the United States, Australia, the United Kingdom, and Germany. Individuals can use it as a document proof or for the purpose of international traveling. It is helpful for both the government and citizens. The microchip in passport will enhance security and expedite the process of passport verification during traveling.
Conclusion
Indian citizens will be able to procure e-passports with advanced safety features in the near future, according to External Affairs Minister Dr. S Jaishankar. However, it is no different from a regular or machine-readable passport (MRP) in terms of application, information, and verification.
From filling out an application form on the government website to selecting your location and appointment date for the verification of the document, the process for applying for an e-passport will remain the same. Even the issuance time will also remain the same in the new system.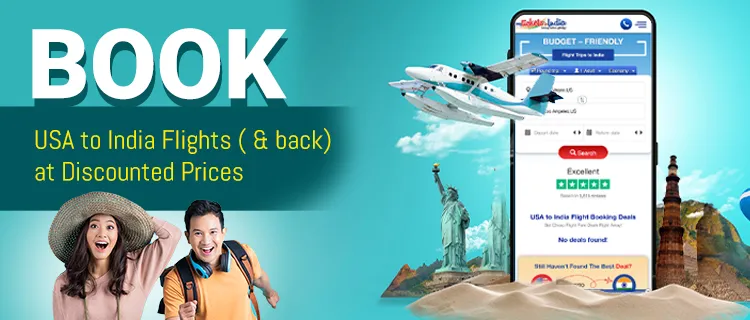 FAQs
Q: Is an e-passport available in India?
Ans: Yes, an e-passport is available in India since 2021. If you are thinking to apply for a new passport or renew of the passport, you will get an e-passport.
Q: How many passport kendras are there in India?
Ans: In India, there are 555 passport kendras, including 36 passport offices, 93 PSK (Passport Seva Kendra), and 426 POPSK (Post Office Passport Seva Kendra
Q: How is an e-passport different from a regular passport or Machine-readable passport (MRP)?
Ans: An Indian e-passport with a microchip (electronic data chip) gives more security compared to a regular passport. It prevents counterfeiting as it better links a passport to its original owner. On the other hand, a regular or machine-readable passport has pages with printed information about the owner that an optical reader can scan.
Q: What's the data in the e-passport chip?
Ans: The electronic chip in an Indian e-passport will contain data about the owner of the passport which will be scanned at the immigration counters to facilitate the identification and clearance of travelers in a few minutes.
Q: Has there been any change in the passport-making fee and renewal fee for an e-passport?
Ans: No, the fees for issuing and renewing an e-passport are the same as normal passports fees, which are:
For 36 pages of the booklet for the visa – INR 1500
For 60 pages of the booklet for the visa – INR 2000
Q: Which type of passport do I need to apply for a visa for India?
Ans: There is no compulsion to have a biometric or e-passport to obtain a visa for India. Yes, we agree that only an e-passport is required to get a visa for some countries. But, an Indian visa is available with either type of travel document. The only requirement is that passport must be valid for at least 6 months beyond the intended date of arrival in India.
That's all the important information about the Indian e-passport and its advanced security features.
Still, want to ask something? Our team at MyTicketsToIndia is always here to provide you with the best solutions to all your doubts. Be it resolving these kind of queries or assistance in booking your flights to India from USA and back. We're just a call away to assist you with any kind of air travel requirements. So, feel free to call us at +1 585-948-0222, we're here for you 24*7.
Renu Dahiya is a passionate writer who worships her profession. Her love for writing has encouraged her to pursue her career as a writer. Her friends call her a "travel worm" and always come to her to know some interesting traveling tips and destinations. Renu is a repository of knowledge about traveling who knows which place should be visited in which season. Oh yes, she is insanely in love with dancing too. Writer, traveler and dancer, a perfect combination! Without a doubt, she is a complete package.