What Is A Redress Number And How To Apply For It?
Last Updated on May 25th, 2023 by Renu Dahiya, Leave a Comment
Ever found yourself questioning, "What is a redress number?" Well, don't worry! In this hand guide, we've explained everything about redress number meaning, its application process & more.
We understand that airport security is already a long and stressful process, and when you get pulled for additional screening every time you travel, it can be annoying. No one wants to face any inconvenience while traveling. But, a redress number can be your savior at these times and make your airport security experience smooth and fast. Even if you don't face any issues while screening at the airport, applying for a redress control number wouldn't be a wrong move. Let's know more about the redress number below –
What Is A Redress Number?
A redress number is a unique 7 digits record identifier number provided by the Department of Homeland Security Traveler Redress Inquiry Program (DHS TRIP) to travelers who have sought resolution regarding inconveniences they experienced during travel security screening. It helps the TSA eliminate watch list misidentification and verify the passenger's identity.
DHS TRIP Program
The DHS Travel Redress Inquiry Program (DHS TRIP) is a single point of contact for travelers who have queries or seek resolution regarding inconveniences they faced during their travel screening at transportation hubs – like airports and train stations. It makes sure to reduce the chance of misidentification of the travelers by allotting a DHS redress number. It is quite similar to the traveler numbers required for global entry or TSA Precheck numbers. But, this number doesn't guarantee any expedited security. It just helps you to avoid difficulties during secondary screening and security checks.
Redress Number Vs Known Traveler Number (KTN)
A Known Traveler Number (KTN) is a 9-digit number used to link your TSA Pre-check enrollment to your travel itinerary. It is the same number used for other trusted travel programs like NEXUS, Global Entry, and SENTRI. For these programs, this number is known as your 'PASSID'. And, a redress number is a unique number that allows TSA to properly identify passengers that may have been misidentified as those who require additional screening.
How To Apply For A Redress Number?
If you face difficulties during the screening or identification process by the airport staff every time you travel, you can apply for a redress number to save yourself from these kinds of hassles in the future.
If you submit an online application rather than applying through email, it will take less time for the process. And, if you want to send an email to get a redress number, you have to sign all the documents you are attaching. It can take more than a month to process the mailed application. You will get a notification through an email once your application is received. And, after the completion of the procedures, you will get your redress control number via email.
Here are some necessary steps you must follow to send your application without any mistakes –
Step 1 – The very first step to start your application is to enlist your travel experiences. You have to mention everything about your travel like flight date, flight number, airline, and airport. For eg, if you have booked New York to Mumbai flight, then you need to mention the date of the flight, flight number, the airline you are flying with, and the name of the airport (departure & arrival)
Note – If you don't know how to find a flight number, you can check our guide here.
Step 2 – Next step includes a box with detail on the violation of privacy. If you ever think that airport staff has revealed your personal and highly confidential information to anyone, you can mark the box. If this is the only reason you are applying for a redress number, then only your name is required.
Step 3 – You have to mention or explain the flight experiences and privacy incidents in detail in the third step. It is a step that enforces the boxes you marked check in the first and the second step.
Step 4 – The fourth step is all about your personal information. You have to fill out all your personal details like your name, date of birth, age, birthplace, height, gender, hair color, eye color, and any personality feature. You will also need to mention if you are a U.S. citizen or not.
Step 5 – In the fifth step, you have to provide a mailing address and a physical address. The application will also ask for an email address, but it is completely optional.
Step 6 – The sixth step is required only if it is applicable to you. If you know anyone who is assisting you with this DHS TRIP, which is an attorney or any representative, you can write his name and contact information. You need the authorization of that person before mentioning his details. And, you have to fill out DHS Form 590 for this.
Step 7 – Step seventh involves document identification. It requires your current passport copy along with some other government-issued identification documents. You will need the following documents –
Passport
Driving License
Certificate of Citizenship
Birth Certificate (if you are under 18)
Military and Government I.D. Card
Immigrant or Non-immigrant Visa
Alien Registration
Border Crossing Card
SENTRI, FAST, NEXUS, Global Entry
Photograph
Step 8 – You have to acknowledge your application by signing it with the date of submission if you are submitting your application via mail or email. The officials won't accept your application if it goes undersigned.
Conclusion – Follow all these instructions or steps carefully while applying for a redress number on the official website of DHS TRIP. If you face any other issue or have lost or mislaid your redress number, contact DHS TRIP by email at trip@tsa.dhs.gov. Below mentioned is their postal address –
DHS Traveler Redress Inquiry Program (TRIP)
6595 Springfield Center Drive TSA-910
Springfield, VA 22150-6901
Frequently Asked Questions
Q: What is the redress number?
A: A redress number is a 7-digit code provided by the DHS TRIP to avoid future delays for travelers who feel that they have been identified incorrectly, unfairly delayed or who have not been allowed to board the aircraft.
Q: Is a redress number required for traveling?
A: It depends on your situation. If you haven't experienced any issues while crossing the security checkpoints at the airport, then you don't need one. But, if you often face security issues with the airport staff while traveling, you need a redress number.
Q: What is a Global Entry Card?
A: Global Entry is a Trusted Traveler Program (TTP) that allows low-risk passengers to get pre-approved and receive faster clearance upon arrival into the USA by air, sea, or land. It is available through the U.S. Customs and Border Protection service.   
Q: Do I have to be a US citizen to apply for a redress number?
A: No, you do not have to be a US citizen to apply for a TSA redress number.
Here's almost everything you must know about a redress number. We hope you find this blog useful and informative. If you still have doubts, let us know in the comment section below. Our team, at MyTicketsToIndia, will try its best to resolve all your queries as early as possible.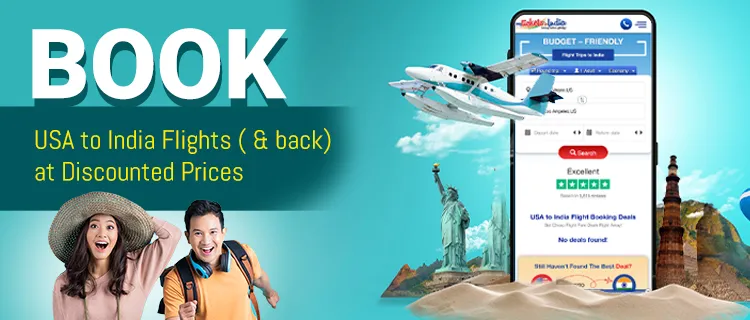 Tired of overspending on flights? Don't worry! You are at the right place. We won't let you spend more on flight bookings as we are offering incredible deals and heavy discounts on USA to India flights (and back). Our travel experts work round-the-clock to help travelers make their travel experiences hassle-free and comfortable. So, contact our team now to book your air tickets at the cheapest airfares. Save big on flights every time with us!
Renu Dahiya is a passionate writer who worships her profession. Her love for writing has encouraged her to pursue her career as a writer. Her friends call her a "travel worm" and always come to her to know some interesting traveling tips and destinations. Renu is a repository of knowledge about traveling who knows which place should be visited in which season. Oh yes, she is insanely in love with dancing too. Writer, traveler and dancer, a perfect combination! Without a doubt, she is a complete package.