Air India To Invest $400 Million In Cabin Interior Makeover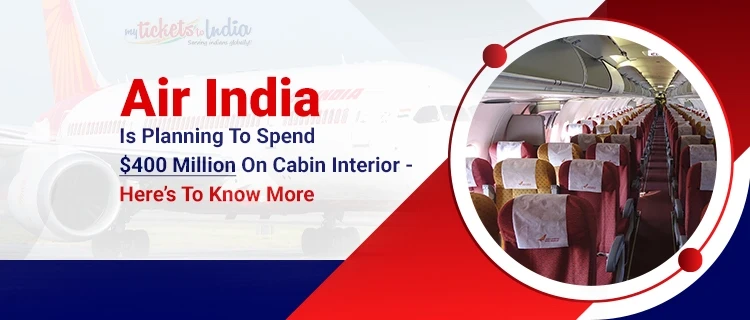 Last Updated on Nov 14th, 2023 by Renu Dahiya, Leave a Comment
The refurbishment of Air India's aircraft will include the introduction of a luxurious Premium Economy cabin. Their first aircraft with newly-refurbished interiors will be ready to enter service in mid-2024. You can enjoy the comfort of the highest quality amenities and enjoy a stress-free flight experience. Let's know more about Air India's plan to give a complete makeover to the cabin interiors of its aircraft below –
Air India's Plan To Spend $400 Million To Refurbish Cabin Interiors
Tata Group-owned Air India is set to give a full makeover to the cabin interiors of more than a third of its fleet, starting with its long-haul Boeing planes. This ambitious move is backed by a massive $400 million investment, ensuring luxurious comfort for passengers on all flights. With this revamp, Air India aims to provide the highest quality of service and an unforgettable experience in the skies.
Some Facts About Air India's Plan To Give A Makeover To Cabin Interiors
This refurbishment will see the addition of the most advanced seat designs and state-of-the-art inflight entertainment, according to the airline's media release. The airline has secured the necessary funding to complete the project, although the source of the funds has not been specified. With these new features, the airline promises a more enjoyable and comfortable experience for all its passengers.
Air India is modernizing its fleet with the introduction of a premium economy cabin on the B787-8 and the B777. For the first time ever, Air India is offering a premium economy option on its flights, in addition to its traditional First, Business, and Economy classes. To ensure a first-class experience, Air India has partnered with London-based product design companies JPA Design and TrendWorks to help create a luxurious cabin interior design.
With a wealth of experience in designing for renowned hospitality brands such as Taj Hotels and the Orient Express, Air India is confident that this overhaul will provide a truly memorable travel experience.
The complete interior refurbishment process for Air India's aircraft has been underway since earlier this year, with regulatory and engineering preparation as the first steps. This lengthy process, coupled with the time needed to manufacture the seats, is expected to bring the first aircraft back into service in mid-2024. This is an essential undertaking to ensure the highest standards of safety and comfort for Air India's passengers.
Earlier this week, Air India announced that it will be expanding its fleet with the leasing of an additional six Boeing 777-300ERs, bringing the total number of aircraft on lease to 30. With this move, Air India is furthering its commitment to providing top-notch travel experiences for its customers, enabling them to access more destinations across the globe.
So, that's everything about this latest news of Air India investing $400 million in cabin interior makeovers. For more such blogs and the latest updates, go through our website to read all the updated travel news & informational blogs.
Have some queries? Do let us know in the comment section below. Our team of travel professionals, at MyTicketsToIndia, will clear all your doubts and provide the perfect solution.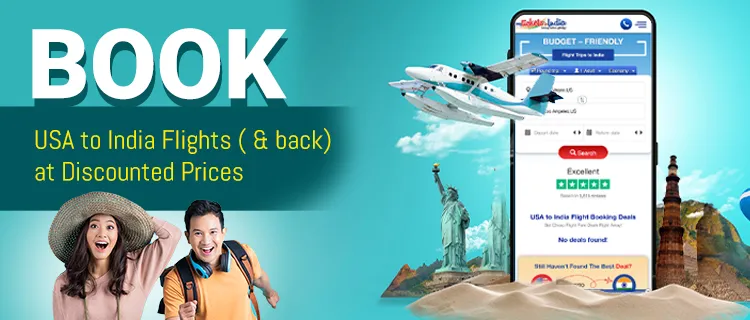 Looking to book flight tickets at cheap prices? Choose the best offers on the USA to India flights (and back) with MyTicketsToIndia, the best ticketing portal. You can enjoy amazing deals on both domestic and international flights with us and make your flight booking within a low budget range. Not only this, our customer service is available 24/7 to assist you with your travel needs. So, stop waiting and make us your first choice to book your flight tickets at the cheapest prices. Contact us today @ +1-585-948-0222!
Renu Dahiya is a passionate writer who worships her profession. Her love for writing has encouraged her to pursue her career as a writer. Her friends call her a "travel worm" and always come to her to know some interesting traveling tips and destinations. Renu is a repository of knowledge about traveling who knows which place should be visited in which season. Oh yes, she is insanely in love with dancing too. Writer, traveler and dancer, a perfect combination! Without a doubt, she is a complete package.