American Airlines Announced LA-Asia Long-Haul Flying Cut Due To High Competition
Last Updated on Dec 30th, 2022 by Renu Dahiya, Leave a Comment
American Airlines has dropped Los Angeles as its gateway to Asia, but there are still plenty of long-haul flights available from LAX. Their joint venture partners are offering flights to Tokyo, Sydney, and London – so you can still enjoy the convenience of American Airlines for your international travel. The team at American Airlines is always here to make sure you have a smooth and enjoyable journey! Let's know more about this latest news below –
Highlights Of The News
Before the pandemic, American Airlines was losing money on its Los Angeles to Asia flight due to competition in the market. Furthermore, South America's markets weren't viable out of LA. As a result, the airline is now focusing on domestic flying, leaving their LA-based pilots without the ability to fly wide-body aircraft. This lack of opportunities is leaving many LA-based pilots unhappy.
Announcement Made By Delta Airlines
At a recent employee meeting in Dallas on December 9th, Delta Airlines made a major announcement: they are now the largest carrier at Los Angeles International Airport (LAX), having displaced American Airlines. A recording of the meeting, revealed a pilot asking if Delta had any intention to downsize its operations in Los Angeles any further. Delta's response? Absolutely not. They remain committed to providing the best experience possible for their customers and remain strongly entrenched in the Los Angeles market.
The statement made by CEO of American Airlines Robert Isom –
"Those gates that we have out in LA, and all the money we're putting into it – its hundreds of millions of dollars. Those gates are really important, we've got to fight like crazy to make sure we keep our footprint there. The question is what kind of flying that we do with those gates? There is an international issue that we do face that gets really hard in LA."
Vice President of Network Planning Brian Znotins continued –
"The challenge we have with LA, is that LA was not profitable for us. But what we found is that the losses we were generating there were concentrated in just a handful of long-haul routes. The rest of the hub actually did fairly well. So flying to China, flying to South America, that was tens of millions of dollars in losses.
The reason those routes don't perform well, especially the Asian routes, is that any Asian carrier that wants to fly to the U.S. will almost always pick LA first. And, making money flying around the country, flying around the world, is all about supply and demand. If you oversupply the market, the yields are going to be lower than what you can sustainably generate a profit off of. And if the supply is lower than demand then you can generate yields that allow you to generate a profit.
And, what we found is that LA to Asia is almost in a perpetual state of oversupply because of all these foreign flags that need to be in LA even if the capacity isn't warranted. And so flying to Beijing, Shanghai, and Hong Kong, all of these routes were very challenging for us to turn a profit. And, we said if we can take these airplanes, move them elsewhere around the country, some to transatlantic, some to deep south from places like Miami, and New York and Dallas.
And, then furthermore if we can take some of the airplanes that we do want to fly to China and fly out of Seattle instead where we have less of an oversupply situation, a great partnership with Alaska who can help feed those airplanes not just from connections but from the local traffic the Microsofts, and the Amazons of the world who need to go to China, we can build up a bit of an Asian connecting operation.
And, LA we still do serve Sydney, we have London in the market there as well, we'll continue to fly those routes those routes do well for us. But, for the Hong Kongs, Beijings, Shanghais, and the deep South Americas those were the ones that were generating all the losses. We take those out of the equation LA looks pretty good for us. We're really happy with what we see in the gate portfolio there. There are no plans to further shrink LA, in fact, we want to grow it in the future as part of our Alaska partnership."
Znotins' explanation implies that Asian carriers have an advantage over American ones when it comes to making money on domestic routes due to government protectionism. This protectionism restricts access to U.S. markets, keeping prices high and limiting consumer options. However, if foreign carriers were allowed to fly domestic routes and had access to gates and (where applicable) slots, American Airlines would no longer have such a distinct advantage. This would mean that competition between American and foreign carriers would be much more equal, resulting in lower prices for consumers and more choices.
So, that's everything about this latest news about American Airlines about the LA-Aisa long-haul flight cut. For more such pieces, go through our website and read all the updated travel news & informational blogs.
Have some queries? Do ask us in the comments below. Our team, at MyTicketsToIndia, will answer all your questions as early as possible.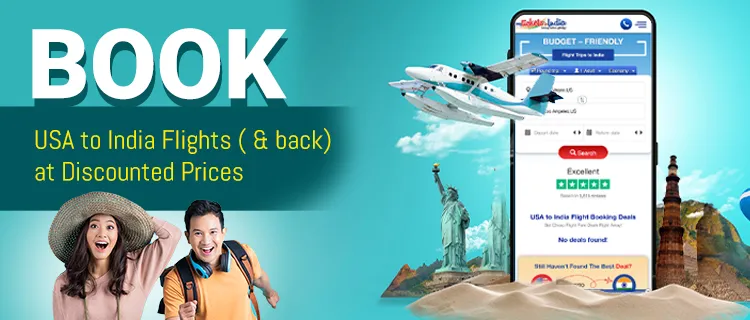 We are an online ticketing booking platform that will help you find the best deals available in the market while booking your USA to India flights and vice versa. With us, you will get 24/7 customer care service and a super-friendly after-sales experience. Our one-on-one guidance ensures that you are able to navigate our website easily. To snag the best price, all you need to do is schedule a call from our travel agents and all your booking woes will be taken care of. So, get in touch with us today to make your trip budget-friendly.
Renu Dahiya is a passionate writer who worships her profession. Her love for writing has encouraged her to pursue her career as a writer. Her friends call her a "travel worm" and always come to her to know some interesting traveling tips and destinations. Renu is a repository of knowledge about traveling who knows which place should be visited in which season. Oh yes, she is insanely in love with dancing too. Writer, traveler and dancer, a perfect combination! Without a doubt, she is a complete package.