AA Announced A Controversial Change For Taking Care Of Its Customers. Why? – Know Everything Here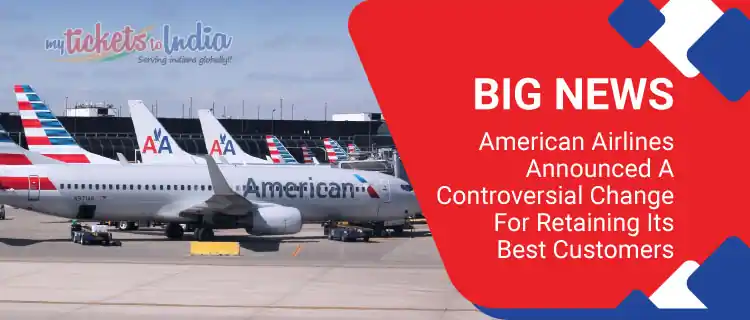 Last Updated on Dec 30th, 2022 by Renu Dahiya, Leave a Comment
Due to Global Pandemic, a sharp decline has been noticed in the air travel industry and travelers start losing interest in getting flights. So, to cope with this loss, airlines need to take some serious actions. To get people back on board, all the airlines need to come up with creative ways to encourage them to fly with them, while also staying connected to the brand even when they're not taking flights. This could include providing special offers and discounts, launching a loyalty program, or creating a rewards system that encourages customers to fly or use that particular airline.
So, here let's look at the issues airlines are facing after the global pandemic, what they should do to cope with the loss, and what steps American Airlines has taken to retain their best customers. Skim through the piece now!
Issues Airlines Are Facing After Global Pandemic
The problem is if the airlines are really good at keeping people connected-say, by extending their frequent flyer status- when travel resumes normally, they could be in over their heads. With more people having status than the benefits the airlines can provide, they risk not being able to deliver on all the promises they've made. To avoid this, the airlines need to be mindful of how many people they're extending status to, and make sure they have the resources to meet the obligations that come with it.
Making it harder for customers to do business with the airlines or to earn the perks they're accustomed to can be controversial. Any time airlines make a change to something people have become accustomed to, it's likely to spark a reaction. However, it's important to remember that taking steps to make the business more efficient and secure can be beneficial in the long run. By investing in the right technology and developing a better customer experience, airlines can actually make it easier for customers to do business with them, and ultimately make them happier in the long run.
Steps Taken By Delta Airlines
The past year has been tumultuous for airlines, with many struggling to keep up with changing customer demands. Delta Airlines, however, is taking steps to address the situation. The airline recently increased the threshold for each of its elite status tiers, making it more difficult to achieve the highest levels of status on the airline. By doing so, Delta is helping to ensure the reliability of its frequent flyer program and the satisfaction of its loyal customers.
American Airlines Announced A Controversial Change
American Airlines is taking a unique approach to loyalty rewards and elite status. Entry-level flyers now have more difficulty reaching elite status, but that doesn't mean their loyalty isn't rewarded. The company is changing the way it rewards loyalty, making sure that each flyer gets rewarded for its commitment to American Airlines. From bonus miles and discounts on flights to exclusive access to exclusive experiences, American Airlines is dedicated to rewarding its most loyal customers.
Earlier this year, American Airlines introduced its Loyalty Points program – a great way to reward customers for their loyalty and spending. When you earn loyalty points, you become eligible for increasingly valuable benefits at different levels. And the best part? You don't need to fly with American to accumulate points – you can also earn them through their partners, including on their co-branded credit cards. So start earning points today and start enjoying the rewards of loyalty!
Heather Samp, Managing Director of AAdvantage made the following statement in an interview –
"The loyalty landscape is complex, and it's a challenge to make sense of the different loyalty programs out there. That's why we set out to simplify the experience for our customers – and that's what we've achieved." With AAdvantage, customers can easily keep track of their loyalty points, rewards, and offers, no matter how complex the loyalty landscape may be.
Samp also said in another interview – "At its core, loyalty is a two-way street. We want to make sure that we are not only recognizing our customers for their loyalty but also rewarding them for their ongoing engagement. By offering exclusive discounts, rewards, or other perks, we can show our customers that their loyalty and engagement are truly valued and appreciated."
How This New Update Made By AA In Loyalty Program Will Work?
There may be a lot of rewards to choose from with their loyalty program, but it's actually quite simple. When you reach 15,000 loyalty points, you'll instantly unlock Group 5 boarding for the rest of the year. And, as a bonus, you can pick either Group 4 boarding on one flight (whether domestic or international like (New York to Mumbai flights) or five preferred seat coupons as one of your two benefits. No matter which reward you choose, it's a win-win situation!
How Will It Benefit The American Airlines?
This decision of American Airlines is indeed a smart move. We commend them for highlighting two valuable lessons for businesses: rewarding their most loyal customers, and understanding the importance of customer loyalty. By creating a reward program specifically tailored to their most valuable customers, they show they recognize the value of their customer base and are willing to invest in keeping them around.
The point of a loyalty program is to reward your most valuable customers. But with the pandemic, many of the individuals who had frequent flyer status didn't fly as much as before, making it hard to identify who the most valuable customers are. To ensure the airlines are rewarding the right customers, they can't give the same rewards to everyone. Rewards should be tailored to individual customers so they can make sure they are recognizing their best customers. With the right loyalty program in place, the airlines will be able to reward the most valuable customers and keep them coming back.
The second lesson we can take away from AA is that they are trying something different from their competitors. Instead of just offering rewards at set thresholds for earning status, AA rewards travelers at every step of the way. Even when you reach the highest level of status with American Airlines, you can still earn loyalty points and rewards. This innovative approach to loyalty rewards makes AA stand out from the competition.
Conclusion
At American Airlines, they understand that not everyone can be rewarded in the same way. That's why they are doing everything they can to take care of their best customers. They are offering exclusive rewards and benefits that are tailored to their needs – so they can get the most out of their experience with the airline. With their generous perks and rewards, the airlines can be sure that their top customers will be taken care of.
That's almost everything we have to share about this controversial change made by American Airlines to retain its best customers. We hope you find this piece helpful.
If you want to ask anything else or have any travel-related queries, do let us know in the comment section below or contact our team anytime. We will clear all your doubts at the earliest possible.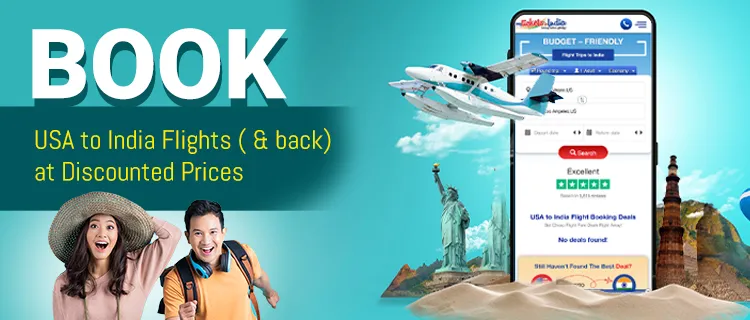 We, at MyTicketsToIndia, are a leading travel agency that deals in offering incredible offers and discounts on flight tickets. Stay assured to receive affordable flight booking deals with us due to our strong association with airlines and their consolidators. You will surely get heavy discounts on all USA to India flights and back with us. Our main motto is to give our customers the best services and affordable travel arrangements to make their journey memorable. So, stop waiting and speak to our agents now!
Renu Dahiya is a passionate writer who worships her profession. Her love for writing has encouraged her to pursue her career as a writer. Her friends call her a "travel worm" and always come to her to know some interesting traveling tips and destinations. Renu is a repository of knowledge about traveling who knows which place should be visited in which season. Oh yes, she is insanely in love with dancing too. Writer, traveler and dancer, a perfect combination! Without a doubt, she is a complete package.