Can You Bring Cologne And Perfume On A Plane?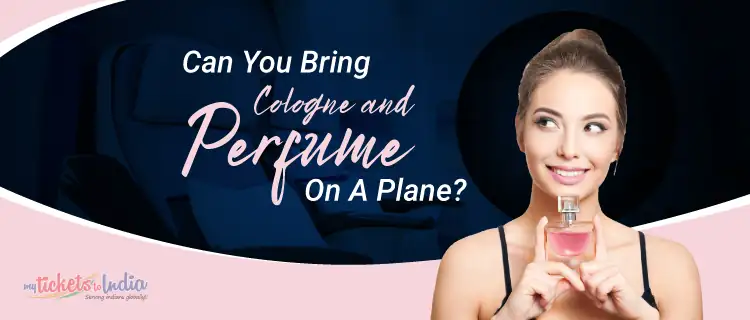 Last Updated on Aug 25th, 2023 by Renu Dahiya, Leave a Comment
One of the belongings a flyer wants to take on a plane is its luscious fragrance, whether a man or woman – some actually feel lost without it. But, the question is – 'Can you bring perfume on a plane?', 'Can you bring cologne on a plane?', or 'Are there any rules to flying with them?'. The good news is that flyers may travel with perfume in their hand luggage or pack it in their checked bag. There are, however, rules and regulations that apply to the size of the perfume or cologne bottle and the way the traveler needs to pack it. Airlines have standard rules to take perfume on a plane, and additional regulations apply when flying internationally.
Go through the piece to know everything about flying with perfume & cologne and pack accordingly.
Can You Take Perfume On A Plane? | Carry-On Luggage And Checked Luggage
The Transportation Security Administration (TSA) will accept perfume in a carry-on bag, but only if the flyer follows the 3:1:1 rule. This rule specifies that:
3 – a maximum of a 3.4 oz bottle
1 – in a one quartz see-through bag, and
1 – only one of these bags per flyer
Note: A quart-sized bag the airlines are referring to is any bag that is see-through, close tightly, and has measurements of around 7 inches by 9 inches. The bag can either be a zip lock bag of this size or a toiletry bag.
Carrying Perfumes In A Carry-On Luggage
Passengers can bring perfume in their hand luggage as long as they follow the TSA 3:1:1 rule. Perfume is more secure in a carry-on bag than in checked luggage. But, please note that you should wrap the bottle (especially if it is glass) and then place it in the quart-sized bag for extra protection. A better alternative would be to purchase travel-sized, refilled spray bottles to use for your perfume while flying.
Carrying Perfumes In A Checked Luggage
If you want to travel with your perfume in your checked bag, you may do so without many strict guidelines. But, because baggage personnel throws and move checked bags around quite often, you must pack your perfume bottles very carefully. Wrapping the bottles in bubble wrap, or if it is only one bottle, pack it strategically between the clothing in the suitcase, so it remains safe against the harsh handling of your bag. The flyer should also be aware of the risk that it might get stolen and instead choose the carry-on luggage option.
Can You Take Cologne On A Plane?
Similar to the rules related to flying with perfumes, you are allowed to bring cologne on a plane that must not exceed 3.4 ounces (100ml). If you keep fluids in receptacles more than that, you must put them in your checked luggage.
Cologne has no strict packing requirements for checked luggage, but because they are classified as unsafe items, the quantity of each bottle should not exceed 17 ounces (500ml). However, almost all fragrance bottles do not cross their limit and hence it won't be an issue. Also, the fragrance bottle's release mechanism must be covered by a lid to avoid leakages.
Can You Bring Duty-Free Perfume & Cologne On A Plane?
Although you can't take liquids more than 3.4 oz past security in your hand luggage, once you are through security, the rules & regulations are a little different. After completing the security process, you will reach the duty-free section; the glowing, sparkling series of stores. The bottles of perfume or cologne that you buy in these stores are allowed to come with you onto the plane, no matter how big they are.
If you are carrying too many perfume or cologne bottles, you might have to pay duty tax when entering the arrival country. It will be charged regardless of whether it's duty-free perfume or not. Whenever you are traveling internationally such as on Chicago to Delhi flights, you have to go through customs as well, not only security. If they see that you are carrying an amount that is not intended for personal use, they will ask you to pay a duty tax. When traveling domestically though, you won't have to pay tax for bringing too much perfume or cologne.
How To Pack Perfume & Cologne Smartly?
Even on a long trip, most people will only need a very small amount of perfume or cologne. Leave behind the big glass bottle and travel with a smaller container, which both saves suitcase space and minimizes damage if the bottle does leak.
Firstly, ensure that your perfume bottle has a cap over the spray nozzle and made sure that it is not leaking. After this, put the bottle in a zip-loc bag, get out as much air as possible, and seal it tightly. If you are caring it in carry-on luggage, put it in your bag of toiletries. After this, wrap your toiletries bag (or just the perfume bottle in the case of checked luggage) in soft, bulky clothing to avoid damage. Consider this style of packing especially if it's packed in checked baggage, which gets exposed to rough baggage handling conditions. Avoid placing it next to the walls of your suitcase or next to any hard objects. That's it – now your favorite perfume bottle should be protected from spills.
Remember that the smell of perfume is almost impossible to get out completely if it spills on your luggage and clothing, so make sure to do a good job at packing it.
Conclusion
So, although it may not be very easy to bring your perfume on a trip with you, it is far from impossible. The TSA rules are pretty strict, but there are so many ways that you can bring your liquid joy onto the plane, whether you are paying for checked luggage or not. No matter where you go, now you know that you can always smell divine!
Tip – If you want to carry your plants along with you on your flight, you can check our guide on 'Can you bring plants on a plane?'. It will help you plan your trip accordingly.
Frequently Asked Questions
Q: Can I use perfume on a plane?
A: Many airlines allow you to use perfumes during your air journey. But, please avoid spraying too much of it. Otherwise, excessive use may hinder the convenience of your fellow passengers. Also, as not all airlines allow using these products on the flight, kindly confirm the same from your airline prior to its utilization.
Q: What size of perfume can I take on a plane?
A: No size has been particularly defined with respect to perfume in luggage. Airlines can allow big bottles in checked luggage and small ones in carry-on baggage. In a carry-on bag, it should sufficiently hold 3.4 oz of perfume.
Q: Can I take 100ml of perfume on a plane?
A: Yes, a passenger can take 100ml of perfume or cologne on hand luggage.
Q: Can you bring glass perfume in carry-on luggage?
A: Yes, the TSA allows flyers to bring glass items through airport security. So, perfume in glass bottles will be allowed through and won't be confiscated. You just need to pack them carefully.
Q: How much cologne and perfume can you take on a plane?
A: There is no limit on the number of perfume and cologne bottles you can take on your flights. But, as an individual flyer, the liquid quantity in your luggage should not exceed 68 ounces (2 liters).
Q: Do I need to declare perfume in my luggage?
A: When returning back to your home country, let's say USA or India, you need to declare anything that you have purchased abroad, including perfume & cologne bottles. The customs officer might require you to pay an import tax, depending on your total purchase amount and where you purchased it.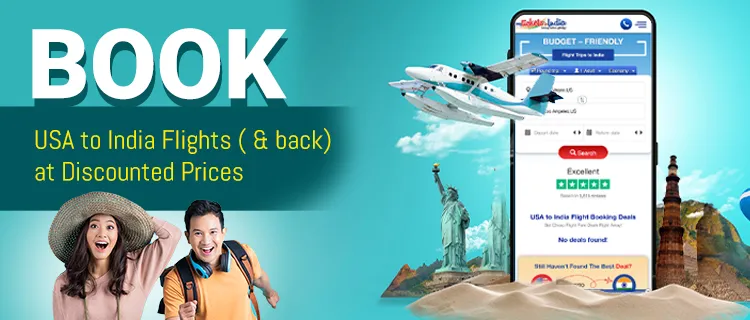 Once you have learned that you can easily carry your perfume or cologne bottle in both hand luggage and checked luggage, now you only have to book your flight tickets. It's time for you to save big and make your next trip pocket-friendly, explore our incredible deals on MyTicketsToIndia today.
Whether you're looking to book your flights in advance or at the last minute, we will find the best flights and most affordable tickets for you. With us, booking the fly to India (and back) is super easy and cheap. Just go through our offers & discounts and bag the cheapest one.
Have a beautiful vacation and a happy flight!
Renu Dahiya is a passionate writer who worships her profession. Her love for writing has encouraged her to pursue her career as a writer. Her friends call her a "travel worm" and always come to her to know some interesting traveling tips and destinations. Renu is a repository of knowledge about traveling who knows which place should be visited in which season. Oh yes, she is insanely in love with dancing too. Writer, traveler and dancer, a perfect combination! Without a doubt, she is a complete package.