Great News For Indians Who Registered for Student Visa in USA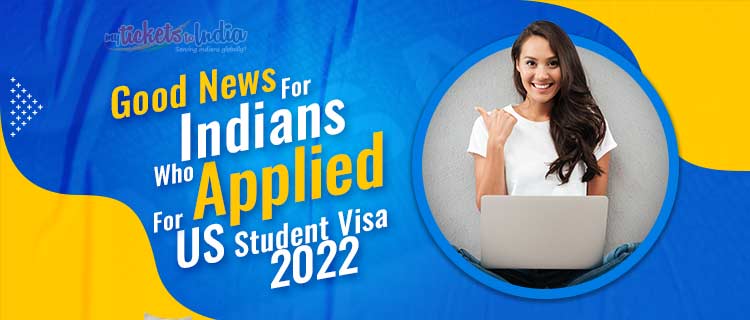 Last Updated on Mar 2nd, 2022 by Heena Ganotra, Leave a Comment
Are you an Indian citizen who has been dreaming of studying in USA? Have you been worried regarding your US Student visa application now that Omicron has wreaked havoc?

Well, we have a piece of good news for you!

The Embassy of the United States (US) in New Delhi, India, has shared a happy update for Indian students. This update is precisely for those students who had applied for their interviews.
Update Shared By The US Embassy
The embassy, in a series of tweets, shared that the interview process for the students with confirmed appointments will continue.
The US embassy also emphasized the fact that it has already conducted interviews of "a record number of students for the winter student season (October 1 to January 15)" and that they will continue for those with confirmed appointments.
Thus, the scheduled student appointments are still valid and haven't been canceled.
Here's wishing the Indian students who had applied for US student visa good luck!
May you clear all the hurdles and land up in your dream college soon.
And oh, if everything falls into place, and you need to book flights to USA from India (or back if you feel homesick anytime soon), MyTicketsToIndia can help! All you'll have to do is get in touch with us and we'll take things forth from there.
Best wishes!
About Heena Ganotra | View Posts
A writer by both passion and profession, Heena Ganotra is "half agony, half hope" but all heart. And oh, she has been a book lover from the start! Her love for books is what convinced her to make a career in the wonderful world of words. She loves what she does and is out-and-out a satisfied soul with a wish to spread happiness like herpes. Insight- Some say she is living the best life anyone could because she reads, writes, travels, and makes merry. They're right because what else does one really need! :)