Know Everything About United Airlines Minor Policy – Details, Fees & How To Book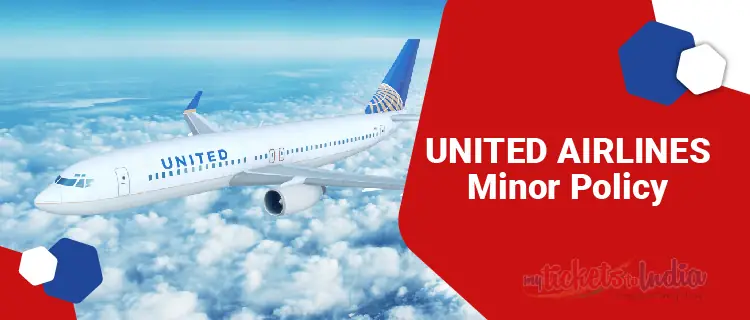 Last Updated on Jun 7th, 2023 by Renu Dahiya, Leave a Comment
Planning a trip can bring about a mixture of excitement and stress when you have to coordinate flight paths, travel times, documentation, and customs line-ups. Doing all of this for your minor children has the potential to complicate things more, especially if they are traveling alone. The procedures and documentation required for minors traveling alone – whether domestic or international – are essential, but they don't have to be overwhelming. By doing your research ahead of time and getting United Airlines Minor Policy, you can ensure that the entire flight experience of your minor child will be smooth and safe.
In this guide, you'll find complete details on United Airlines' unaccompanied minor policy – procedure, fees, how to book & more that will make your child getting to the travel destination as simple and painless as possible.
What Is United Airlines Policy For Unaccompanied Minors – Procedure & Requirements
There might be some situations when your minor child must go alone without the company of an adult family member or known acquaintance. We understand that such circumstances are concerning for both parents and children. But, don't worry, with United Airlines' minor travel policy, your youngster will be in excellent hands and enjoy a comfortable flight for sure. Here's all the information you must know before booking United Airlines' minor policy for your child traveling alone –
Eligibility and Conditions
The unaccompanied minor service of United Airlines is required for kids 5-14 years old who are flying alone or with someone under the age of 18 years. Note down the following information to know about how the policy works –
You can only book nonstop United or United Express flights for your child such as New York to Delhi flights or USA domestic nonstop flights.
If your child is under the age of five years, they don't qualify for this service and must travel with you or another adult who is at least 18 years old.
If your kids are between 15 to 17 years of age, they can travel alone without using this service. But, if you want to book the minor policy for them, you can use it.
United Airlines Minor Travel Policy Fee
The fee for United Airlines policy for minors is different depending on how many kids are flying and if it's roundtrip or one-way. Find the details regarding the fee below –
| | | |
| --- | --- | --- |
| No. Of Kids Traveling | One-way Fee | Roundtrip Fee |
| 1-2 | $150 | $300 |
| 3-4 | $300 | $600 |
| 5-6 | $450 | $900 |
How The United Airlines Minor Policy Works
Checking In – When you reach the airport, you should head to the check-in counter with your minor child. You will have to present some important documents and information such as the passport of your child, the name, address, and phone number of the person meeting your child at the destination, the airline's unaccompanied minor form, and your photo ID. Then, your child will be given an identification tag, please make sure you tell your child the importance of weaning it during the flight journey. For more information, you can check the United Airlines check-in policy here.
Security Check – After checking in, there will be two situations depending on the particular airport policy. In some cases, you will receive a security pass at the check-in counter and you will be able to escort your child to the gate. And, in other cases, an airport representative will escort your child through security and to the gate, wait there for boarding and assist your child to board the flight. You can check our guide to do I need a ticket to enter the airport here for more clarity and further information.
In-flight Experience – Under United Airlines minor policy, the unaccompanied minors are eligible for pre-boarding and will be presented to the cabin crew before being escorted to their seat on a plane. The flight crew will pay special attention to your child during the flight journey and help in any way possible. So, you can be calm about your child's safety on a flight.
Arrival – After the landing of the flight, the flight crew will help your child disembark and escort him or her to an airport representative. The representative will guide and take care of your child through the airport, customs, and baggage pick-up, all the way to the pick-up point where they will wait for the person coming to pick up your child. The person will need to show valid Identification proof to the airline. If your child is traveling on international flights such as San Francisco to Bangalore flights, then he/she has to go through customs. You can meet your kid in the arrival area of the airport once they finished that process.
Here's How To Book
The United Airlines policy on minors is required for kids 5 to 14 years of age and optional for those 15-17 years old, who are traveling alone. Let's look at the procedure for how to book a ticket and unaccompanied minor policy for your minor child –
You can easily buy unaccompanied minor tickers at the official website of United Airlines or with the help of a travel-booking agent. Just make sure you select the right traveler age group for your minor's flight bookings.
During booking a flight for your child, you need to provide complete information about who's dropping your kids off and picking them up from the airport. If you want to change the information later, you can call the airline directly, they'll update the information.
The airline will select the seats for your child within 72 hours after you finish bookings. They will make sure that your kids get the care they need.
United Airlines Unaccompanied Minor Policy Includes Following Services
Worried about your child's safety on a flight? Don't worry! United Airlines representatives, flight attendants, and special airport staff will work together to ensure that your minor child's flight journey goes smoothly. The United Airlines unaccompanied minor policy will give you peace of mind, knowing that your child will be well-cared for en route to and from the destination. Let's look at the services this policy offers in detail below –
The airline will check on your child throughout the flight journey. The flight crew is just a call button away if they need anything.
The airline will give one free snack on the plane to your child but it is recommended that you pack some snacks for your kids according to the TSA guidelines.
The entertainment options are different on each flight, but they definitely won't get boring. The United app also has some free kid shows and movies.
Checklist Of Required Documents
Official ID proof of the child i.e. passport
Valid travel vis for your child if traveling internationally
Unaccompanied Minor Form – Completed and signed
The name, address, and contact number of the person picking up the child at the destination
Valid Photo ID proof (such as license, passport, etc.) of the person coming to pick up the child to prove identities for pick-up and drop-off.
If you still have doubts, check out our complete guide to children's ID requirements for air travel here and get all the answers.
Best Tips To Make Your Child's Flight Journey More Pleasant
Attach an ID tag containing your contact details to your minor child's carry-on.
Put some of your child's favorite books or toys to heel keep him entertained during the flight or transfer times.
Prepare a snack or lunch box for your child if no food is provided on the flight.
Pack everything for the flight in a backpack. It will be easier to carry and keep track of.
Please note that almost all airports will confiscate all liquids at security. So, instead of packing a bottle of water, pack an empty bottle that can be filled after clearing security.
Tips – To know what can you pack and how will it charge for your child's flight, go through our guide to United Airlines baggage policy here.
Conclusion
There is a fair amount of information to sift through and process when it comes to children traveling alone. The key to having a smooth, stress-free trip is preparation. It's a good idea to research what your child's specific needs or requirements might be before booking the flight tickets. Airlines service representatives can help to answer any questions you may have about your child's trip so you and your child don't run into any surprises at the airport.
By having the United Airlines unaccompanied minor policy and proper documents in place beforehand, like an unaccompanied minor form, ID Proofs, and contact details, you can help your child to avoid travel issues and ensure that your little one doesn't face any hassles due to poor planning.
Tips – You can check the United Airlines lost baggage policy here, to avoid any future hassles.
Frequently Asked Questions
Q: Can my minor child fly internationally alone with United Airlines?
A: Yes, your child above 5 years of age can travel internationally alone with United Airlines. If your child is 5-14 years old, then you need to book an unaccompanied minor service. And, for children 15-17 years old, the service is optional. A declaration form is required to travel internationally alone.
Q: What if I am flying with my kids but we are on separate reservations?
A: In this situation, you don't have to book unaccompanied minor services from United Airlines. You can call the airline well before your scheduled flight and they will definitely make sure your reservation is updated.
Q: Does a 15-year-old need ID to fly United Airlines?
A: Yes, children 15 to 17 years old traveling alone must carry one valid ID proof such as Passport.
Q: What is the fee for United Airlines Minor policy?
A: The United Airlines unaccompanied minor service fee depends on the number of kids traveling and the travel type they fly such as round-trip or one-way. For one or two kids, the one-way fee is $150 and the round-trip fee is $300.
We hope this guide will help you to book United Airlines' minor policy the next time you plan an air journey for your minor child. If you still have doubts and need any further information, please contact our team or ask us in the comment section below. We will answer all your questions as quickly as possible.
If you want to know about unaccompanied minor policies offered by other airlines, then you can check our blog on American Airlines Minor policy. It'll surely help you out!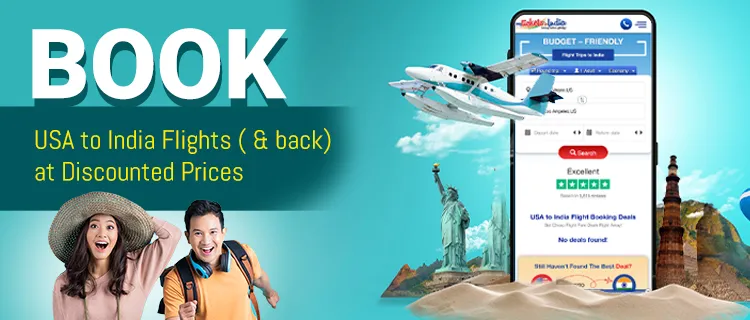 Planning to book flight tickets for your minor child or for a family trip? We can help. MyTicketsToIndia is among the best flight-booking agencies, which offers travelers to fulfill their travel wishes with cheap air tickets, travel deals, and more. Our strong association with different airline partners and consolidators helps us get great discounts on airfares. Our ultimate aim is to provide our clients with the best possible service and the most reasonable USA to India flights and back. We also ensure 100% transparency and thus do not involve any hidden charges. Contact us at +1-585-948-0222 now, without any further delays or second thoughts, begin your journey with us today!
Renu Dahiya is a passionate writer who worships her profession. Her love for writing has encouraged her to pursue her career as a writer. Her friends call her a "travel worm" and always come to her to know some interesting traveling tips and destinations. Renu is a repository of knowledge about traveling who knows which place should be visited in which season. Oh yes, she is insanely in love with dancing too. Writer, traveler and dancer, a perfect combination! Without a doubt, she is a complete package.