List Of Federal Holidays In The United States For 2023
Last Updated on Aug 24th, 2023 by Ankita Awasthi, Leave a Comment
"Is tomorrow a holiday?" The federal employees and students live by this question in order to execute a well-planned dream holiday. But well, the federal holidays each year are set by the law. The United States Congress determines the holiday dates and marks only a few days under this category. On federal holidays, all the banks, schools, courts, offices, or other businesses are declared closed.
Although each federal holiday sprinkles the hint of celebration, still all religious days do not fall under this bracket. However, if an employer keeps their employee's sentiments for their respective religious festivals, it always adds up to the company's integrity.
For instance, if a few Hindu employees are working in a US company and their major festivals like Diwali, Dussehra or Holi is just around the corner, the employer can try arranging their office calendar accordingly and give them a special day off as a thoughtful gesture. This way, the Indians in America can work more diligently for the company, and visit their families in India during their prime festival. Additionally, booking flights to India is barely a task with MyTicketsToIndia in today's time.
But again, the United States federal government does not recognize any religious holidays as federal holidays. However, some states have their own laws for holidays, making it legal to observe a few extra (religious) holidays.

Federal Holidays Regulations?
Apart from establishing the federal holidays, the U.S. Federal Law (5 U.S.C. 6103) assures that all federal holidays are compensated on a consecutive working day if it falls on a weekend. For instance, if the holiday is on a Saturday, the federal off is observed on Friday. Similarly, if the federal festival falls on a Sunday, the federal off is remarked on the next day (Monday).
Is It A National Holiday Today?
Well, as much as we all wish this to be true, we're sorry to burst your bubble through facts. EACH DAY CAN NOT BE A HOLIDAY! However, here's a list of US federal holidays for the year 2023, which you can refer to and execute well-planned vacation days in the USA. You can analyze the list, plan a trip and reach MyTicketsToIndia for all USA to India flight booking assistance or queries.
List Of USA Federal Holidays List – 2023
| | | |
| --- | --- | --- |
| Holidays | Date | Holiday Type |
| New Years Day 2023 | Sunday, January 1 | Federal Holiday |
| New Years Day 2023 (observed) | Monday, January 2 | Compensatory Federal Holiday |
| Martin Luther King Day 2023 | Monday, January 16 | Federal Holiday |
| Presidents Day 2023 * | Monday, February 20 | Federal Holiday |
| Memorial Day 2023 | Monday, May 29 | Federal Holiday |
| Juneteenth 2023 | Monday, June 19 | Federal Holiday |
| Independence Day 2023 | Tuesday, July 4 | Federal Holiday |
| Labor Day 2023 | Monday, September 4 | Federal Holiday |
| Columbus Day 2023 ** | Monday, October 9 | Federal Holiday |
| Veterans Day 2023 (observed) | Friday, November 10 | Compensatory Federal Holiday |
| Veterans Day 2023 | Saturday, November 11 | Federal Holiday |
| Thanksgiving 2023 | Thursday, November 23 | Federal Holiday |
| Christmas Day 2023 | Monday, December 25 | Compensatory Federal Holiday |
The Significance Of Each US Federal Holiday
1. New Year's Day:
A day to celebrate the New Year. A day for new beginnings. A day to reflect and look forward. This day is marked and celebrated as 'the first day of the year.'
In most cases, people spend time with family, friends or visit the church to seek blessings. The festive season brings along the time to book a holiday via exciting traveling offers. And well, MyTicketsToIndia's New Year flight offers are something one must never miss upon.
2. Martin Luther King, Jr.Day
A bit controversial, but In 1983, this day made its place in the US federal holidays list after 32 years of retrial appealing efforts. The US government has marked every third Monday of January as Martin Luther King's remembrance day. King, who was assassinated in 1968, had fought against racial discrimination and inequality during his life span in every possible way.
3. President's Day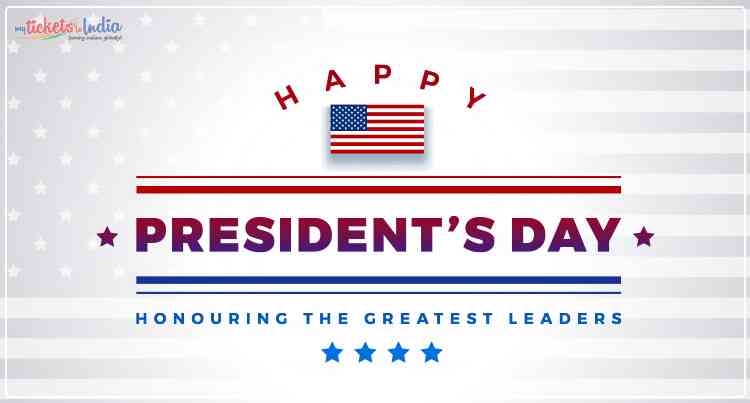 The day is celebrated on account of Mr. George Washington's birthday. It has been celebrated on the third Monday of February every year, ever since 1800. The day represents a token of gratitude to all the US presidents, especially Mr. George Washington-the first president of the U.S.
4. Memorial Day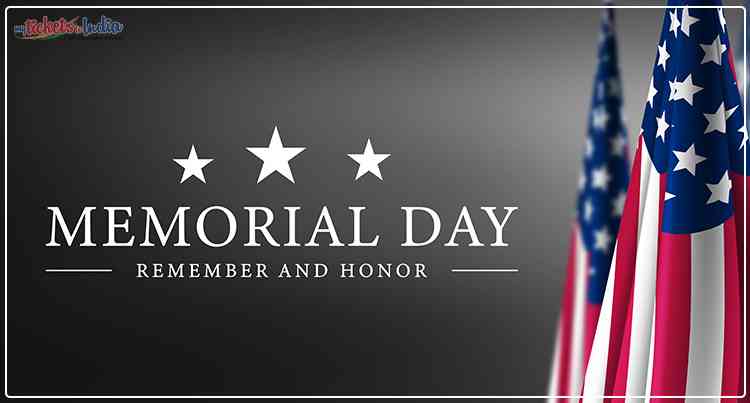 Every year the memorial day, aka Decoration day, falls on the last Monday of May month. Memorial day is a heartfelt homage to all those who lost their lives in a United States military service. This federal holiday falling on a Monday makes that ordinary weekend to be a three-day-long affair.
In fact, this extended weekend is fondly known as the Memorial weekend. Again, a long weekend is a good time to grab good traveling deals. So in case you're scouting for good traveling deals, you must explore the Memorial Day flight offers– the best deal provider in the business.
5. Independence Day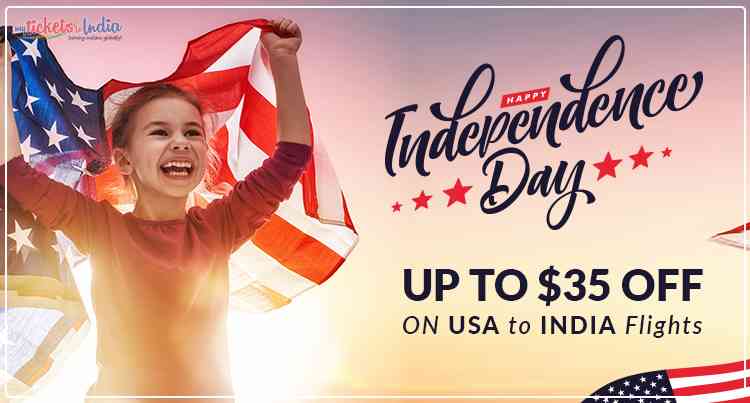 On the 4th of July, we celebrate independence from Great Britain. The day, basically, commemorates the establishment of the United States as an independent country. It is one of the biggest celebrations in the United States and hence, is righteously categorized under the federal states of the United States. Fireworks, parades, and parties are held everywhere to contribute to patriotic celebrations.
**If you are an Indian American who wants to utilize this holiday to travel to India, MyTicketsToIndia has exclusive 4th of July deals for you.
6. Labor Day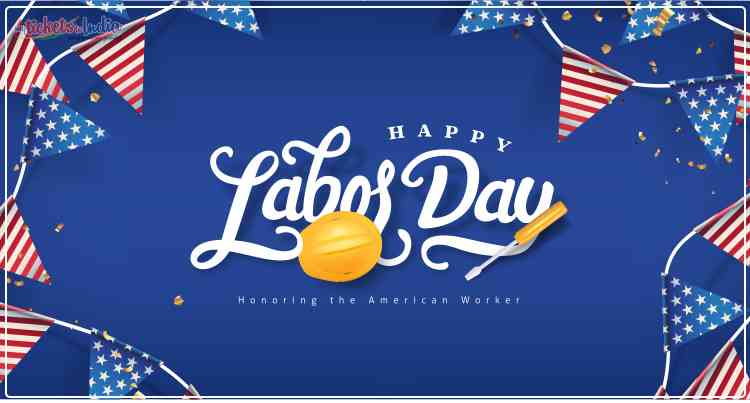 A federal holiday of the United Nations, Labor Day is celebrated as a tribute to all the hard-working laborers. The day is commemorated on September month's first Monday, and this year, it shall be falling on the 5th of September. It is to throw light on the labor movement and the laborers' contribution to the US society's development. It is a three-day-long weekend that enables US citizens to plan a trip. And well, if you are also looking for the best flight deals for Labor Day, you must go through MyTicketsToIndia's amazing offers.
7. Columbus Day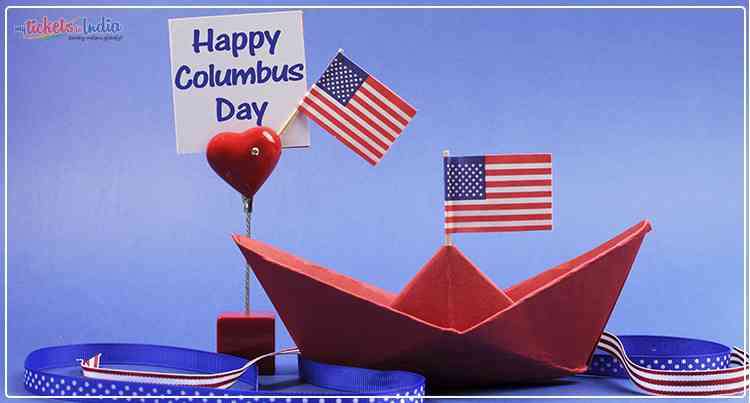 Columbus Day celebrates Christopher Columbus's arrival in the United Nations and discovering the nation. Although Mr. Columbus had discovered the nation on the 12th of October, 1942, the day is celebrated on the second Monday of October every year. It is, in fact, one of the most prominent federal holidays of the United States. Oh well, a long weekend is always a great time to grab good traveling deals. So in case you're scouting for good traveling deals, you must explore the Columbus Day flight offers– the best deal provider in the business.
8. Veterans Day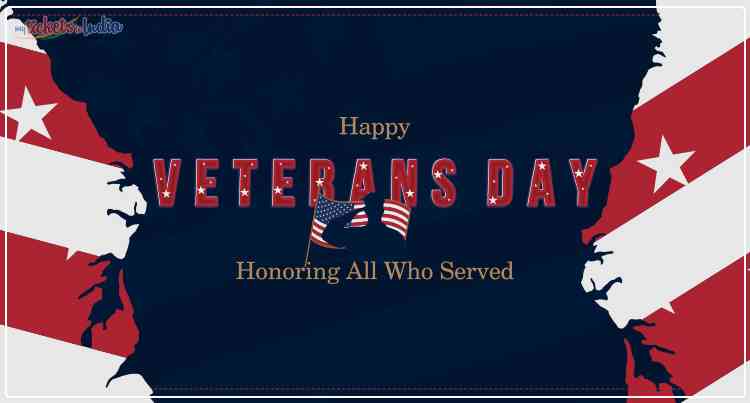 On this day, veterans get honored for their service to the country. The day is a humble tribute to all the previous and current US military veterans. It is celebrated every year on the 11th of November. Needless to say, wintertime is an ideal time of the year to plan any trip. And well, if you're planning to do the same, MytIcketsToIndia has some exciting Veteran Day flight deals for you to grab. Explore through and book with the best flight deals available.
9. Thanksgiving Day
On this day, Americans give thanks for what they have and express gratitude towards God. Celebrated on the fourth Thursday of November, the American Thanksgiving was brought to existence as a gesture for all to stay humble and thankful for everything they have in life.
Again, the festival of thanksgiving is considered to be a merry day that people wish to spend with their friends and family. To make it more exciting, one may want to plan a trip. Additionally, getting a handful of exciting Thanksgiving flight deals adds up to the spirit of festivities.
10. Christmas Day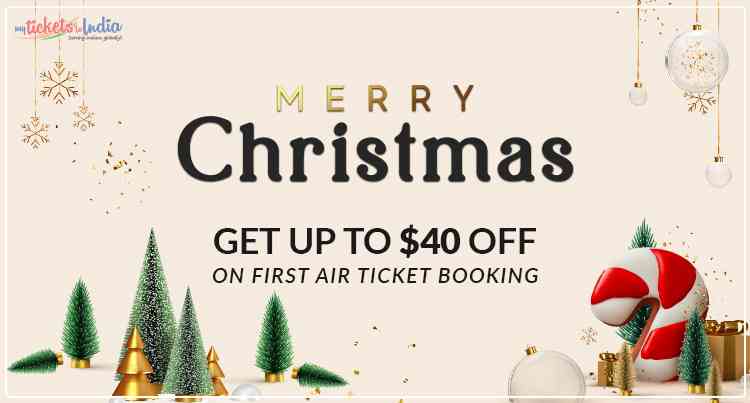 A worldwide famous festival, Christmas marks and commemorates the birth of Lord Jesus. The day and Christmas eves' are spent with family and friends while participating in the traditional festivities. The festival itself is sufficient to warm the cockles of one's heart as it offers the opportunity to reunite with your family all together. To make the holidays more exciting, one can always plan a trip. And for a good trip, amazing flight offers are just the cherry on top. So, if you're looking for such amazing Christmas flight deals from the USA to India and back, you're at the right place.
Well, that's all about the US Federal Holidays!
If you are an Indian American who wants to take these holidays as an opportunity to visit India, MyTicketsToIndia is right here at your service. Book your USA to India Flight and India to USA flight tickets like a Boss! All you have to do is reach out to us at 1-585-948-0222. You can even join the live chat for quick flight itineraries and quotes. 
Happy holidays!
MyTicketsToIndia has also started a community portal – IndianVibes – to keep the Indians in America updated with the ongoing happenings in their homeland. Do check it out! (In Box)
Ankita Awasthi has been a content writer for over half a decade now. She seeks to satiate her writing urge by charting creative blogs with up-to-the-minute information. In true wordsmith spirit, she believes that a creative head never sleeps! Her blogs constantly aspire to inspire readers to live their travel dream. Her writing genre covers Indian tourism destinations, offbeat locales and travel guides with focus on its rich art history, culture, heritage, nature trails and travelling attributes.