New Guidelines For International Travel To India
Last Updated on Jan 3rd, 2023 by Heena Ganotra, 7 comments
Amid the rise of cases being observed in 5 major countries, including China, India's Ministry of Health and Family Welfare has updated the guidelines for travelers coming into the country on 21 December 2022. This is in supersession of guidelines issued on the subject on 2nd September 2022. While there's nothing much to be concerned about, initial precautions can help prevent the spread of the virus.
Update on 2nd January 2022
Effective 1st Jan. 2023 (1000 hours IST), all international passengers arriving/transiting from high-risk countries must mandatorily self-declare on the Air Suvidha portal.
A negative COVID-19 RT-PCR report conducted within 72 hours of undertaking the journey from any of the high-risk countries must also be uploaded onto the Air Suvidha portal.
The 6 high-risk countries are China, Singapore, Hong Kong, the Republic of Korea, Thailand, and Japan.
Passengers transiting through high-risk countries, irrespective of their originating country before coming to any Indian Airport, must mandatorily self-declare on the Air Suvidha portal along with their negative RT-PCR certificate (as described above).
All precautionary measures instituted inside the airplane and at the airport (wearing face masks and maintaining social distancing) must be followed.
2% of passengers per flight will be randomly tested upon arrival at the airport. If they are found to be symptomatic or tested positive, they will be managed as per the standard protocol defined by the COVID-19 latest update.
Update on 24 Dec 2022
Indian Health Ministry announced on 24 Dec 2022 that international arrivals from China, Japan, South Korea, Hong Kong, and Thailand will be required to present RT-PCR test results.
In addition, Health Minister Mansukh Mandaviya stated that any passengers from these countries who exhibit symptoms or test positive for Covid-19 will be quarantined.
"RT-PCR test to be mandatory for international arrivals from China, Japan, S. Korea, Hong Kong & Thailand. On arrival, if any passenger from these countries is found symptomatic or tests positive for Covid19, then he/she will be put under quarantine."

Union Health Minister Dr Mandaviya
Latest Guidelines For Travelers Coming To India –
Starting at 10 AM on 24 December 2022 (Saturday), all international passengers coming to India will have to undergo a mandatory thermal screening.
All travelers should preferably be fully vaccinated as per the approved primary schedule of vaccination against Covid.
Travelers found symptomatic during the screening will be isolated and taken to a designated medical facility for treatment.
2% of international travelers (preferably from different countries and selected by the airport authorities) from each flight will be asked to undergo a COVID-19 test on arrival. This will happen on a random basis. These passengers, however, won't need to wait for the results to come. They can leave after their sample is collected.
If such travelers' samples are tested positive, their samples should be further sent for genomic testing at the INSACOG laboratory network.
Children under 12 years of age are exempted from post-arrival random testing. But if they are found symptomatic for Covid on arrival or during the self-monitoring period, they shall undergo testing and be treated as per laid down protocol.
Any passenger having symptoms of Covid during travel shall be isolated as per standard protocol. The passenger should be wearing a mask, isolated and segregated from other passengers in flight/travel, and shifted to an isolation facility subsequently for follow-up treatment.
All travelers should self-monitor their health post-arrival and report to their nearest health facility or call the National helpline number (1075)/ State Helpline Number in case they have any symptoms suggestive.
Furthermore, Air Suvidha Form which is currently discontinued can make a comeback. Check the details on the Air Suvidha making a comeback here.
Why Are These Measures Being Taken?
There has been a spike in COVID cases in China, Brazil, Japan, USA, and Korea. Even in India, 4 cases of the Omicron subvariant BF.7 have been detected. 2 of these cases were found in Gujarat, 1 in Odisha, and 1 in Vadodra – as reported till Wednesday evening (21 December 2022).
Looking at this picture, India decided to bring about basic precautionary measures. However, the officials have stressed that there is no need to panic as the COVID cases in India are at their lowest since the pandemic hit. The Government of India has, however, advised people to wear masks, avoid large gatherings, and keep away from non-essential travel. None of this is mandatory as yet though.
COVID Cases & Situation In China | What We Know
Early in December, China eased the rules for RT-PCR tests. Under this, no person needed an RT-PCR test to enter public areas. This is being referred to as the major cause of the increase in the number of COVID cases. The current situation in China is as follows –
The dominant virus strain in China is a sub-variant of Omicron called BF.7 (short for BA.5.2.1.7). The strain is highly transmissible, more infectious than any other variant, and has been circulating for a year now.
Schooling is moving back online.
Hospitals are falling short on medication.
Measures Taken By Other Countries Owing To The New Variant
While no country has taken stringent measures yet, some of them have asked the public to take basic precautions. For example –

Singapore: Singapore has asked the staff who interacts with the arrivals (including the taxi drivers at airport stands) to wear protective gear. This will include N95 masks and face shields.

Thailand: Thailand's health officials have confirmed that the situation is under control. They have further given out a statement that New Year celebrations will go on as planned.
Well, that's pretty much all!
MyTicketsToIndia hopes you are and continue to be in the best of your health.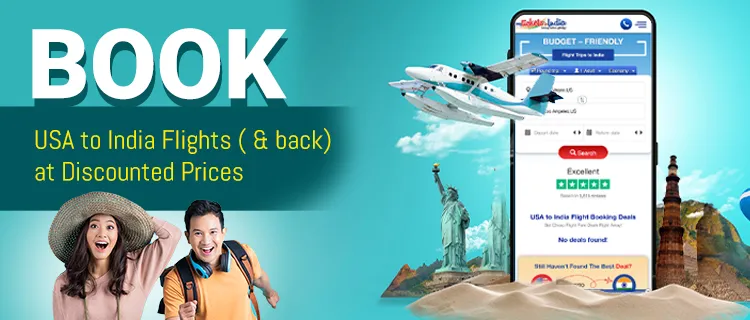 As a leading flight-booking portal for flights to India, we strive hard to keep our audience abreast with the news that can affect passengers. Stay tuned and keep visiting this space for the latest updates.
About Heena Ganotra | View Posts
A writer by both passion and profession, Heena Ganotra is "half agony, half hope" but all heart. And oh, she has been a book lover from the start! Her love for books is what convinced her to make a career in the wonderful world of words. She loves what she does and is out-and-out a satisfied soul with a wish to spread happiness like herpes. Insight- Some say she is living the best life anyone could because she reads, writes, travels, and makes merry. They're right because what else does one really need! :)