All About Delta Baggage Claim & Tracking Solutions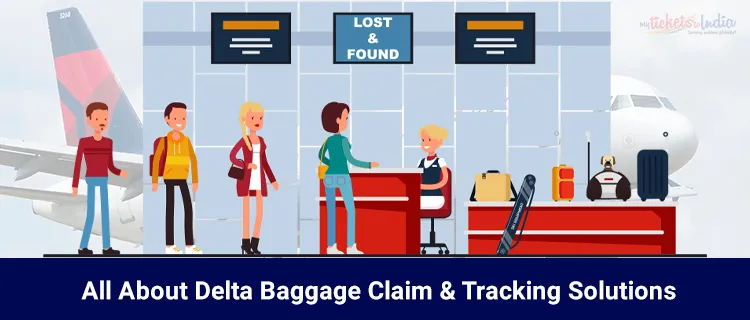 Last Updated on Aug 25th, 2023 by Pawanpreet Kaur, 2 comments
Losing baggage at the airport is every passenger's horror. It gets so hard to deal with that dreaded feeling when you see that your baggage didn't go through. But if you are in search of a solution for the Delta Baggage claim, then we might help.
Did you know? If your baggage is delayed, damaged, or lost, passengers can file a claim for compensation. To start the process of Delta baggage tracking, all you need to gather is the right information and valid documents. We have crunched a few details that might help you with Delta baggage claim solutions, how to complain about Delta lost baggage, and reach its customer service.
What To Do In Case Of Delta Baggage Issues?
If you want to find your Delta lost luggage, you have to proactively take steps to do Delta Baggage tracking or eventually file a claim. Whether your baggage is delayed, damaged, or lost, all passengers are required to fill Online Delta baggage claim form. The mandatory file reference number can be excessed from the Baggage Service Centre.
In Case Of Delta Delayed Baggage
If your Delta baggage is delayed, passengers must immediately report and notify the airline representatives. A file reference number is handed over to the passengers, where you can apply for a claim or investigate your items. Mostly, passengers are also eligible for the Delayed Bag Fee Rebate (for checked baggage only) in the form of ETCV if it's more than 12 hours since you have reported the delay.
In Case Of Receiving Damaged Baggage
You should inspect your baggage for damage as soon as you receive it. If you notice any damage, you should contact the Delta Airlines Baggage Office immediately. The Delta officials will personally inspect and evaluate, and will further ask you to fill "Delta Damaged Baggage Claim Form." Just make sure the claim is reported within 24 hours for domestic and 7 days for other countries.
In Case Of Delta Lost Baggage
To report Delta lost luggage, passengers must contact the Delta baggage claim phone number after arrival at their destination. You may also be able to retrieve your baggage yourself from the airport's lost and found office. But in case not, Delta officials will put their best foot forward to return your valuable luggage as soon as possible.
In Case Of Missing Items From the Baggage
Delta Airlines have a solution for both checked and unchecked missing items. Following the same, passengers can reach out to Delta baggage customer service at 800-325-8224 or 404-209-3043. This must be reported within 24 hours for USA and 7 days for international travel. A file reference number will be allotted to you and then you can submit your Delta Baggage Claim. Just in case the reference number is not provided, you can fill up the complaint form.
Note: Compensation for delayed, damaged, or lost baggage may be available in the form of an Electronic Travel Voucher (ETCV). The type and amount of compensation you are eligible to receive will depend on the circumstances of your particular case.
How To Do Delta Baggage Tracking?
Under Delta baggage policy, passengers are immediately required to contact Baggage Service Centre or reach them on Delta Lost baggage phone number to claim their loss of baggage. Once you have contacted them, they will begin the process of trying to locate your baggage. They will also give you a reference number that you can use for Delta baggage tracking or check the status of your claim.
If the airline is unable to track within 5 days, then they will declare a baggage value within the liability limits. You may also have to submit a list of items in your bag, receipts or other evidence to be eligible for the compensation.
Delta Baggage Claim Value & Liability Limits
There are certain restrictions and exceptions when it comes to deciding baggage value which are as follows:
| | |
| --- | --- |
| Liability | Delta's Liability Limits |
| Domestic Liability Limit | $3800/passenger |
| International Liability Limit (governed by the Warsaw Convention) | $9.07 per lb or up to $640 per bag |
| International Liability Limit (governed by the Montreal Convention) | 1,288 SDR (Special Drawing Rights)/passenger, |
However, Delta do not consider the liability for the already-existing damage such as broken zippers, cuts on the baggage or scratches. Passengers should keep a note that items you want liability or claim for must be proven. The type and amount of compensation you are eligible to receive will also depend on the circumstances of your particular case.
Delta Baggage Claim – Phone Number
If you have any queries regarding Delta baggage claim or finding difficulty while doing Delta baggage tracking, you can speak to their representative at toll-free 1-800-325-8224 (within USA). In case the toll-free number is not available, passengers can reach out at +1-404-209-3043.
Passengers can also file a report online, all they need to provide is contact information and flight details. After submitting your report, if Delta is unable to locate it within 24 hours, the airline will provide you with a case number so that you can follow up with their customer service. Also, find the other Delta baggage claim numbers for other countries below:
| | | |
| --- | --- | --- |
| Country | Phone Number | Timings |
| Austria | (43) 1360-277-3461 | 9:00 am – 5:30 pm |
| Belgium | (32) 026-200-183 | 9:00 am – 5:30 pm |
| Bulgaria | (359) 29-358-230 | 7:30 am – 10:00 pm |
| Czech Republic | (420) 22-543-9798 | 9:00 am – 5:30 pm |
| Denmark | (45) 82-332-721 | 9:00 am – 5:30 pm |
| Finland | (358) 98-171-04-06 | 10:00 am – 6:30 pm |
| France (calls within France) | 09-69-39-36-54 | 7:30 am – 10:00 pm |
| France (calls outside France) | (33) 9-69-39-3654 | 7:30 am – 10:00 pm |
| Italy | (39) 02-38-59-1451 | 9:00 am – 5:30 pm |
Frequently Asked Questions
Q: How do I avoid my luggage from being lost?
To avoid having your baggage lost in the first place, make sure to label it clearly with your name and contact information. You should also try to keep valuables and important documents with you in your carry-on bag.
Q: How can I check my Delta baggage claim status?
Once you have reported your missing or Delta lost baggage, an email will be sent to you from the Lost and Found service center. If Delta will found your luggage or missing items, you can expect an email notification notifying the same. Delta baggage claim status can only be tracked via email.
Q: How long does it take for Delta's lost baggage claim to be processed?
For Delta baggage claim, usually takes about 14 days and if your bag is deemed to be "non-recoverable," it may take longer.
Q: How will my missing item or lost luggage be returned to me?
For passengers who have reported Delta missing baggage, a link to the shipping checkout page will be sent to them by the Lost and Found service center. Following the link, you have to complete the verification process and pay the shipping charges in order to get your missing items back.
Q: What is the maximum Delta baggage claim can I get?
Delta will reimburse you for reasonable expenses incurred as a result of lost or delayed baggage, up to $3,800 per passenger. This includes items such as clothes, toiletries, and other necessary and valuable items.
Q: What items are not accepted by Delta Airlines in checked baggage?
If your baggage is lost, Delta will make every effort to find it and return it to you as soon as possible. Kindy is aware that there are certain items that Delta cannot accept as checked baggage:
Firearms or ammunition
Explosives or flammable materials
Hazardous chemicals or substances
Illegal drugs or substances
Perishable items
Q: What if I do not get a response from the Lost and Found service center or from airlines?
This cannot be the case with Delta Airlines because they are quite prompt to their lost baggage or missing items complaints. You can refresh your email box and scroll down the SPAM section. Make sure you are using the same email that you have provided to the Lost & Found center.
Well, that's pretty much everything about Delta's lost baggage claim.
Want to know more? We have covered American Airlines lost baggage claim and Air France baggage loss details.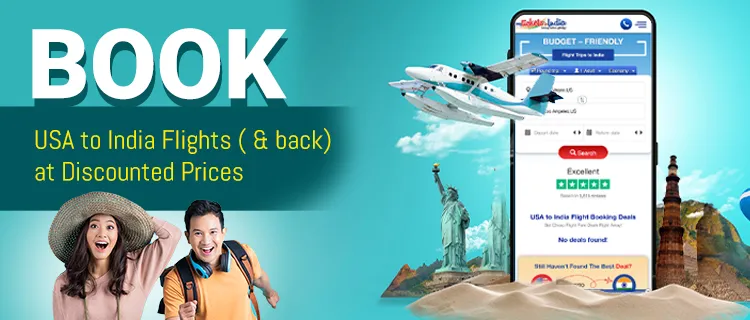 Now that you are covered in every possible way, we at My Tickets To India are here to help you book your India airline tickets with Delta airlines or any airline for that matter. Get in touch with us and we'll try resolving each of your queries
Pawanpreet is a versatile content writer and editor who enjoys experimenting with various niches of writing. Her keen eye for detail and love for thorough research helps her create high-quality content to outweigh clickbait. She extensively works for digital marketing and manages clients that range from travel to luxury goods. Her creativity is fueled by her love for learning new things, travelling, and the environment. Also, she is a free soul and an avid animal lover who believes in doing everything with a smile :)