Guru‌ ‌Gobind‌ ‌Singh‌ ‌Jayanti‌ ‌2023 ‌|‌ ‌Date‌ ‌&‌ ‌Significance‌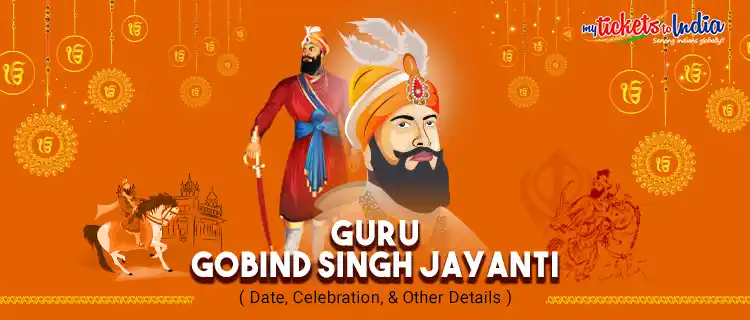 Last Updated on Nov 17th, 2023 by Heena Ganotra, Leave a Comment
Guru Gobind Singh Jayanti is celebrated to commemorate the birth anniversary of the 10th Sikh Guru -Shri Guru Gobind Singh Ji. While the festive fervour of this religious event can be experienced all over India, the ecstasy among the Sikh community is unparalleled. This is primarily because it is a religious Sikh celebration.
When Is Guru Gobind Singh Jayanti 2023? | Date
For the year 2023, Guru Gobind Singh Jayanti falls on 5th January (Friday).
Insight: Guru Gobind Singh Jayanti 2021 was celebrated on 9th January (Sunday) and Guru Gobind Singh Jayanti 2024 will be observed on 17th January (Wednesday).
Let's discover the reason behind the wavering dates when there are absolutely no doubts about Guru Gobind Ji's birthday.
When Is Guru Gobind Singh's Birthday?
Guru Gobind Singh ji's birthday falls on 22 December 1666. Despite no controversies surrounding his birthdate, the date of celebration varies because of the change in the calendars that are followed.
The confusion started with the original Western calendar date (22 Dec) being set using the Julian calendar in 1666. While the date translated to 1st Jan in the Gregorian calendar, it was decided that the celebration would follow the Nanakshahi calendar. Not to forget, his birth date was also fixed to 5th January; albeit for a brief period of time. Later, 6th January was chosen.
However, now, because his birthday falls on the Saptami Tithi during Shukla Paksha in the month of Poh (Paush) in accordance with the Nanakshahi calendar, the date changes every year as per the Gregorian calendar.
Related Topic: – List Of Federal Holidays In The United States
About Guru Gobind Singh Ji
Born to Mata Gujri and Guru Teg Bahadur (the 9th Sikh Guru), Guru Gobind ji has been revered for his poetic inclinations, intense warriorship, and profound philosophies. His original name, however, was Gobind Rai.
After his father's demise, he was handed the responsibility of being a guru at the tender age of 9. This happened on the day of Vaisakhi on 29 March 1676. Not only did he stand against the Mughals but he also fought against the wrongdoings to curb injustice.
His contributions to Sikhism are immense among which covering the head with a turban is one of the most essential. It was he who introduced the five 'K's that Sikhs are so passionate about.
Shri Guru Gobind Singh's Mother's Name – Mata Gujri
Sri Guru Gobind Singh's Father's Name – Guru Teg Bahadur Ji
Shri Guru Gobind Singh's Birth Place – Patna, Bihar
5 Ks Initiated By Guru Gobind Singh Ji
Kesh: Uncut Hair
Kangha: A Wooden Comb
Kara: An Iron/Steel Bracelet Worn On The Wrist
Kirpan: A Sword
Kacchera: Short Breeches
Establishment Of Khalsa Panth
Not just this, Shri Guru Gobind Singh Ji also introduced the Khalsa Panth. Khalsa in Punjabi means "Pure, Free & Liberated" and Panth means "a religious path". While Guru Gobind Ji is the father of Khalsa Panth, Mata Sahib Kaur (Guru Gobind Ji's wife) is the mother of Khalsa Panth. This was established on March 30, 1699 (Baisakhi) and to mark the birth of this order, Khalsa Sikhs celebrate this event on 13 April every year.
When Guru Gobind Singh was taken to heaven (on 7th October 1708), he declared The Guru Granth Sahib – the Holy Scripture of Sikhism – as the permanent Sikh Guru. Thus, after he left his earthly life, The Granth Sahib became the Eleventh and Eternal Sikh Guru.
The Ten Sikh Gurus
Guru Nanak (1469-1539)
Guru Angad (1504-1552)
Guru Amar Das (1479-1574)
Guru Ram Das (1534-1581)
Guru Arjan (1563-1606)
Guru Hargobind (1595-1644)
Guru Har Rai (1630-1661)
Guru Har Krishan (1656-1664)
Guru Tegh Bahadur (1621-1675)
Guru Gobind Singh (1666-1708)
Related Topic: – Complete List Of December Global Holidays
Significance Of Guru Gobind Singh Jayanti
The significance of the day lies in remembering the kindled soul and spirit of the tenth Sikh Guru. His teachings, which hold the utmost importance in the hearts of the Sikhs, are recited to engrave them in the hearts and minds of the audience. His poetry still inspires millions and this day marks how we should all walk on the path of righteousness without dwindling.
How Is Guru Gobind Singh Jayanti Celebrated?
On Guru Gobind Singh Jayanti, the gurdwaras are adorned with fairy lights and everything decorative. Large processions are carried out on the streets wherein devotees sing devotional songs and distribute lavish sweets and dishes. Special lectures on his teachings take place along with the prayer offerings. Devotees try and visit one of the many gurdwaras associated with Guru Gobind ji. Some of the major gurdwaras associated with him are as follows –
Major Gurdwaras Associated With Guru Gobind Singh Ji
Takht Sri Harimandir ji Patna Sahib: Situated in district Patna (Bihar), this is where Guru Gobind ji was born and spent his childhood days. This gurudwara is one of five Takhts (Royal Thrones) of Sikh Panth (Sikh Community).
Gurudwara Shri Paonta Sahib: Located in district Sirmour (Himachal Pradesh) on the bank of river Yamuna, it is famous because of the Battle of Bhangari that was fought and won here.
Gurudwara Shri Parivaar Vichora: This was established to mark the incident wherein Sri Guru Gobind ji parted with his family. It is situated in district Ropar (Punjab) at a distance of 300 meters from river Sarsa on the Ropar-Anandpur road.
Takht Sri Damdama Sahib: Known as Kashi of the Sikhs, this is where Guru ji included the Bani of Ninth Guru in Sri Guru Granth Sahib and is regarded as the fifth Takht of Khalsa.
Takht Sri Abichal Nagar Sachkhand Sri Hazoor Sahib: Situated in Sri Hazoor Sahib district Nanded (Maharashtra), this is where Guru ji breathed his last. This is another of the five Takhts of the Sikh religion.
Related Topic: – Dussehra Celebrations In USA
We hope this information helped you understand the festival a bit better!
MyTicketsToIndia is a leading flight-booking platform that aims to book cheap flights to India from USA and holiday packages (both Indian and international) for travellers who wish to celebrate life, one festival at a time. With us, you'll find yourself abreast with the latest information regarding events, travel news, discounted flights/ holiday tour packages, and likewise. Stay tuned for more here!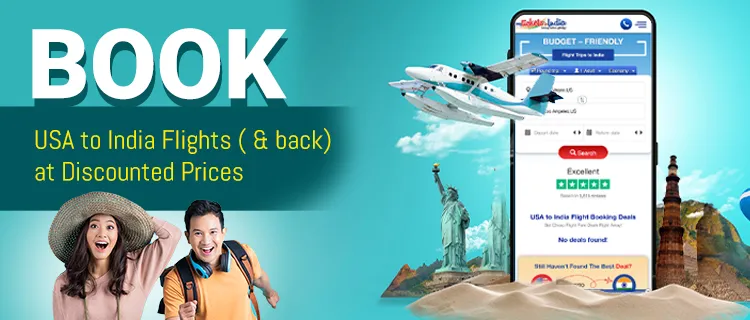 Frequently Asked Questions
Q: By what other names is Guru Gobind Singh's birthday known?
Answer: Shri Guru Janam Dihada, Prakash Parv, and Guru Gobind Singh Parkash Utsav are the other names given to Gobind Singh ji's birthday.
Q: When is Guru Gobind Singh Jayanti in 2024?
Answer: In 2024, the Jayanti falls on 17th January.
Q: Is Guru Janam Dihada a public holiday?
Answer: Yes, schools, banks, and other institutions are officially closed. Many businesses are closed too.
Related Topic- Other Festival Events
About Heena Ganotra | View Posts
A writer by both passion and profession, Heena Ganotra is "half agony, half hope" but all heart. And oh, she has been a book lover from the start! Her love for books is what convinced her to make a career in the wonderful world of words. She loves what she does and is out-and-out a satisfied soul with a wish to spread happiness like herpes. Insight- Some say she is living the best life anyone could because she reads, writes, travels, and makes merry. They're right because what else does one really need! :)