How To Book Emergency Flights From USA to India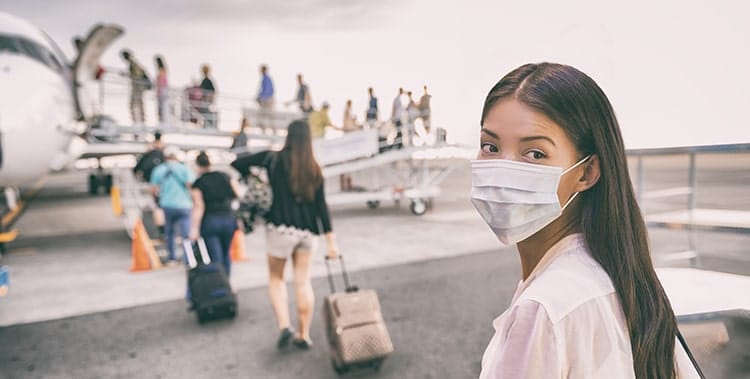 Last Updated on Jun 22nd, 2023 by Heena Ganotra, Leave a Comment
Bottoms up – This word makes perfect sense now that our lives are no different than a glass of whiskey which shows the wrong side up, launching us all in a pell-mell play. All motion, little notion! COVID-19 has been catastrophic for almost everyone, right from business tycoons to daily wage earners. However, we often forget to scratch the surface to understand the rough patch being faced by Indian passport holders who are stuck in the USA for tourist (B1/B2), study (F1), or work visa (H1B, L1).
While the Indian embassy is doing its part and is currently in the Third Phase of Vande Bharat Mission that aims to bring back stranded Indians, MyTicketsToIndia wants to do its bit by listing the procedural points in booking emergency flights from the USA to India.

Eligibility Criteria
Until the restrictions on international flight operations are lifted, not everyone can book these emergency flights. You will need a well-grounded reason which shall be checked and duly verified by the embassy. The reasons can be one of the seven given below-
Lay Offs
If you are an Indian having an H1B visa (or L1) and have lost your job, your presence won't be termed "unlawful" to begin with. H1B workers have been given the grace of 60 days, but in case you have run out of that time, we'll suggest you leave the country using one of these flights or go for a status change to B2 from H1B. Then again, the former point is worth considering rather than going for the change because the H1B visa can always be filed from India whenever you find an employer in the US.
Visa Expiry Issue (Non PR + Short-Term Holders of Visa)
If you are someone who came to the country to nurse your newly-born grandkid or to spend time with your family for a short duration and your visa has expired, you can take one of these evacuation flights. You can consider extending your B2 visa as well but we'll recommend you take a flight in case you've stayed there for more than 8 months already.
Medical Urgency
In case you are facing a calamitous medical situation where the salts in your medicines aren't being found or likewise, you are eligible to take one of these flights.
Pregnant Woman or Elderly People
Pregnant women (any month) or elderly people (no exclusive demarcation given by the embassy, but 55+ works) can opt to take this flight.
Family Member's Demise
You are permitted to take the emergency flight if you have suffered the loss of a "closed one" and want to attend their funeral.
Tourists
If you are a tourist whose visa is going to/has expired, you can go ahead and book the evacuation flight.
Students
If you are a student and your educational institute is closed, you can take a flight back to India. This is also for the students having F1 visas.
Please note that OCI cardholders are permitted to travel to India only by Special Flights that do not come under the emergency evacuation flights being run by Air India. Also, you'll only be allowed to travel on the specially arranged flights if you are an OCI holder and-
You are a minor born to Indian nationals abroad.
You have a family emergency, say the death of a closed one.
Couples of which one is an OCI holder while the other is of Indian nationality and have a permanent place to reside in India.
University students who have parents in India of Indian nationality.
Registration Process
If you are an eligible candidate, you'll have to register yourself on the website of the Indian Embassy of Washington. Kindly note that this website caters to all the requests and works for all the people in the USA, irrespective of where they live.
Select "COVID-19 – Registration Form" on the website if you want to catch one of the evacuation flights being currently run or "COVID 19 – Registration Form for OCI Cardholder" if you satisfy the conditions for OCI special flights. According to the Embassy instructions, each person needs to fill the form separately.
If your registration form gets approved, the embassy will contact you directly via mail and will give you two/three dates to choose from.

Airfares
All passengers will have to bear the cost of the flight themselves. It accounts to somewhere near INR 1 Lakh for an individual to reserve a seat on the evacuation flight.
(Extra Scoop of Information – Canada to India flights are ranging from INR 1 Lakh to 3 Lakh, London to India flights are costing nearly INR 50k, and flights from Gulf countries to India are being sold for INR 15k to 20k.)
Mandatory Test Before Taking The Flight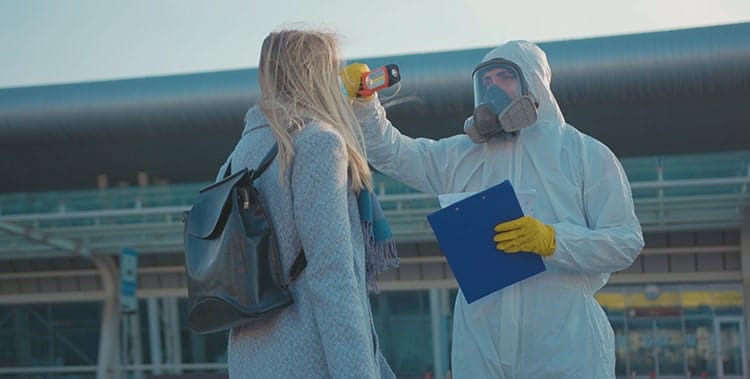 Before you board the flight, you'll have to take the coronavirus test. Only if the test comes out to be negative will you be permitted to board the flight. Else, you'll have to stay back and undergo the usual quarantine medical process.
Mandatory Quarantine After Taking the Flight
Once you reach India, you'll be mandatorily quarantined for 14 days. Of these 14 days, you'll spend 7 days at a hotel allocated by the government at your own expense and the other 7 days at your place. You will be eligible for home-quarantine for the complete 14 days (without the 7-day paid institutional quarantine) under conditions of human distress, pregnancy, grave medical conditions, parenting a 10-year or less, or death in the family. The download of the Aarogya Setu App is compulsory as well. During your stay in the hotel, a doctor will pay you a visit on any random day for tests and once you come out negative, you'll be asked to proceed for home quarantine.
Last Evacuation Flight
As per the information received till 10 June 2020, the last flight under Vande Bharat Mission Phase 3 is scheduled for 30th June 2020. Whether Phase 4 will come into action after this or international flights will resume is still under wraps.
International Flight Operations
According to the Ministry of Civil Aviation and IATA's global guidelines to restore air connectivity, chances are that the international flights from the USA to India will resume shortly. In case you want to go ahead with future bookings, get in touch with MyTicketsToIndia and we'll run you through the best flight options. Expect 100% transparency and 0% hidden costs!
Hope this helps!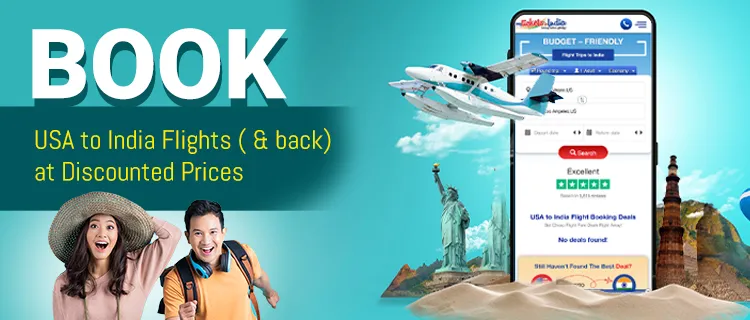 About Heena Ganotra | View Posts
A writer by both passion and profession, Heena Ganotra is "half agony, half hope" but all heart. And oh, she has been a book lover from the start! Her love for books is what convinced her to make a career in the wonderful world of words. She loves what she does and is out-and-out a satisfied soul with a wish to spread happiness like herpes. Insight- Some say she is living the best life anyone could because she reads, writes, travels, and makes merry. They're right because what else does one really need! :)