Flying With A Guitar – Here's Everything You Need To Know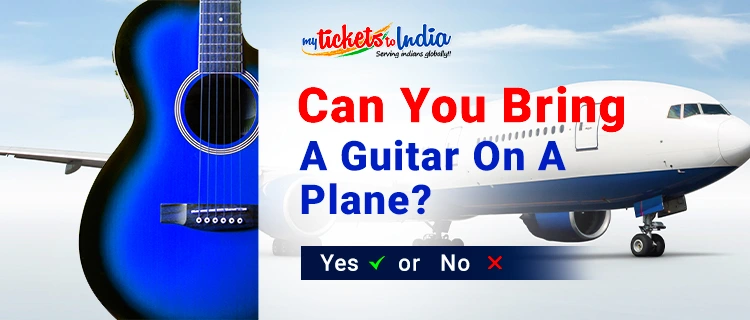 Last Updated on Sep 25th, 2023 by Renu Dahiya, Leave a Comment
Music is a universal language, and for musicians, their instruments are an extension of their soul. If you're a guitarist, you know the special bond you share with your guitar. But when it comes to flying with a guitar, the fear of damage, airline regulations, and the hassle of carrying it can make any musician nervous. Don't worry! We've got you covered. In this comprehensive guide, we'll walk you through everything you need to know about taking a guitar on a plane.
Can You Bring A Guitar On A Plane?
Yes, you have every right to bring your beloved guitar along when you board a plane. In fact, it's the law! As per the FAA Modernization and Reform Act of 2012, specifically section 403, U.S. air carriers are legally obliged to accept musical instruments on their passenger flights. You can carry them on as baggage or check them, depending on specific conditions.
Exceptions
To be clear, this doesn't mean you can always keep your guitar with you in the cabin. Some situations might make it impossible to bring your guitar inside, and you may need to gate-check it. Most airlines will try their best to assist you, but if you're on a particularly small plane where most passengers need to check their overhead carry-on bags, including your guitar, you might need to stow it in the cargo hold.
Tip- Don't worry, though; most larger commercial flights have coat closets that the crew typically uses. Don't hesitate to politely ask a flight attendant if there's closet space available within the cabin; they're usually quite accommodating.
How Much Does It Cost To Fly With A Guitar?
Carry-On: When you bring your guitar as a carry-on, there usually isn't an extra fee because it's part of your ticket.
Checked: However, if you decide to check your guitar as checked baggage, the cost can vary. Most big airlines allow one checked bag per passenger, and you might have to pay more if you have extra bags.

Checking your guitar doesn't have a special fee; it follows the same rules as other luggage. The price will depend on the airline's rates and how many other bags you have.
How To Fly With A Guitar? | Top Tips For Safely Flying With A Guitar
Flying with your guitar can be a nerve-wracking experience, but with the right precautions, you can ensure your beloved instrument arrives at your destination unscathed. Here are some valuable tips to help you travel stress-free with your guitar.
Choose Your Case Wisely
Selecting the right case is essential for flying with your guitar. If you plan to check your guitar, invest in a hard-shell case. It provides the best protection against rough handling by airline staff. However, if you intend to carry your guitar onboard, a gig bag can be more convenient. It's easier to fit in overhead compartments and won't attract as much attention from airline staff.
Pack The Case Tight
To prevent your guitar from moving inside the case during turbulence or handling, fill any empty spaces with soft clothes, t-shirts, or towels. Pay special attention to supporting the headstock, which is under the most stress. If your guitar has components like a tremolo, knobs, or a pickup selector switch, consider removing them or adding extra padding to protect them from damage.
Detune Your Guitar
Flying exposes your guitar to changes in temperature, humidity, and pressure, which can affect the wood and cause warping or cracking. To minimize this risk, detune your guitar before flying. Loosening the strings reduces tension on the bridge, body, and neck, making it more resilient to environmental changes. Using a guitar humidifier in the case can help regulate humidity levels, particularly for acoustic guitars.
Secure The Lid On Your Case
To prevent the case from accidentally opening during the flight, consider securing it with tape. Avoid duct tape, as it leaves a sticky residue. Packing tape or Scotch tape is suitable for this purpose. Avoid locking your case, as the TSA may need to inspect it and could damage the latches if they can't access it.
Remove Non-Essential Gear from the Case
If you plan to carry your guitar onboard, remember that it will go through the security scanner. Ensure there are no items inside the case that could raise suspicions, such as pliers, string cutters, or oils. Electronics like tuners and pedals are best kept in your carry-on bag to avoid unnecessary case inspections.
Put Your Name Everywhere
Label your guitar case with your full name, home address, phone number, and email address both inside and outside. Additionally, hang a tag with your contact information on the headstock or tuners.
Carry On When You Can
Whenever possible, carry your guitar onboard the plane rather than checking it. Boarding early can help secure overhead storage space. Opt for flights departing from major hubs, as smaller regional airports may not have enough cabin space for guitars.
Get To The Airport Early
Arriving at the airport well in advance allows you to address any potential issues, such as airline staff insisting on checking your guitar. Plan for extra time at baggage check, security, and the gate to handle any challenges that may arise.
Check With The Airline Instrument Policy
Before you even book your ticket, take a little time to check out your airline's policy on musical instruments. Some airlines are super friendly to musicians and won't give you too much trouble when bringing your guitar. Others might make things a bit more complicated.
Can You Take A Guitar On A Plane As Checked Luggage?
Yes. You can check your guitar as luggage on all major airlines. But, there's a catch: it needs to fit within their standard size limits for baggage. Contact your airline directly to know the specific regulations. Or, check major airlines' baggage allowance policies here –
Frequently Asked Questions
Q: Can you take a guitar on a plane as a carry-on?
A: You're allowed to bring your guitar as a carry-on, but it must fit within the size and weight limits for carry-on items.
Q: How to carry guitar in international flight?
A: You can put your large instruments, like guitar and cello, in the hold with your other luggage. Just make sure it's in a sturdy case. If you want your instrument right by your side in the cabin, you can buy an extra seat for it.
Q: How much does it cost to bring a guitar on a plane?
A: You can bring a guitar inside the plane without extra fees because it's allowed by law, but there are rules about its size and safety that you must follow.
Now that you know the ins and outs of flying with a guitar, it's time to plan your musical adventure. Head over to MyTicketsToIndia to reserve your flight tickets. We're all about helping you save big on your travels.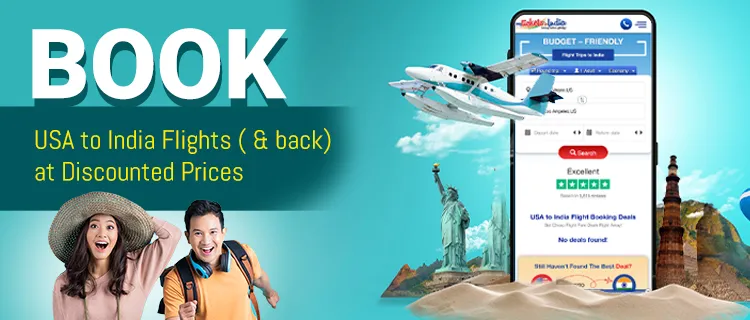 Whether you're the type to plan well ahead or love spontaneous trips, we've got your back. Our goal is to find you the best flights at the most affordable prices. Booking your flights from USA to India (and back) has never been easier or more budget-friendly. Just dive into our offers and discounts to snag the sweetest deals. Contact our team today!
Renu Dahiya is a passionate writer who worships her profession. Her love for writing has encouraged her to pursue her career as a writer. Her friends call her a "travel worm" and always come to her to know some interesting traveling tips and destinations. Renu is a repository of knowledge about traveling who knows which place should be visited in which season. Oh yes, she is insanely in love with dancing too. Writer, traveler and dancer, a perfect combination! Without a doubt, she is a complete package.